Coverage Options for Long-Term Care
Was this helpful?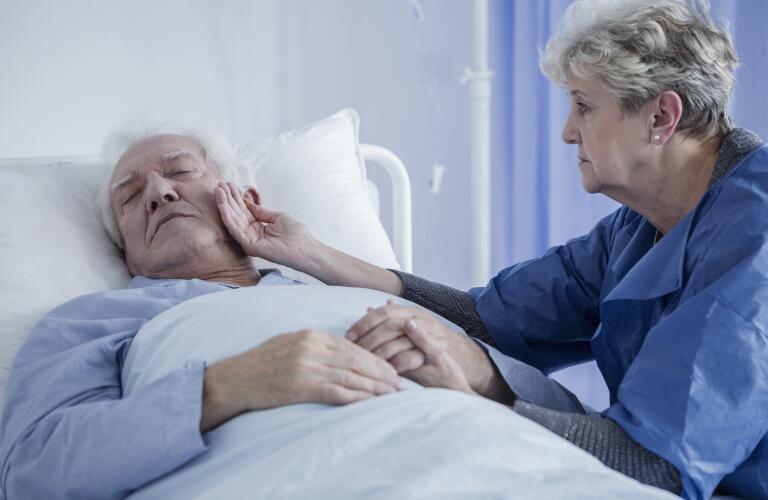 Long-term care includes a variety of services and housing options for people who require ongoing care. Most of this care involves services to assist with personal care and activities of daily living (ADLs). ADLs are tasks like bathing, dressing and eating. Sometimes, long-term care also encompasses medical care. These services can take place in several different settings, ranging from home-based care to assisted living to nursing homes.
Paying for these services can be a challenge. The level of care you or a loved one needs and the long-term care setting you choose play a role in the cost. And the cost can add up quickly. For example, care in an assisted-living community can cost nearly $4,000 per month. Even home care can be expensive, costing at least $20 per hour. Most people use a variety of sources to pay for long-term care. Here are some coverage options to consider.
Medicare is a federal program that pays for healthcare for people who are:
65 years or older

Under 65 years receiving Social Security Disability benefits

Any age who have ALS (amyotrophic lateral sclerosis) or ESRD (end-stage renal disease)
However, there are some common misunderstandings about what Medicare covers. The program pays for acute medical needs, such as hospitalizations and doctor visits. It may also include wheelchairs and walkers if you need them because of a medical condition. Medicare does not cover most long-term care services or help with ADLs.
Medicare coverage of long-term care services may apply in certain circumstances. For example, Medicare may cover long-term care to prevent further decline in people with stroke, ALS, or Alzheimer's disease. It may also cover specific services under specific conditions.
In a Skilled Nursing Facility
Medicare Part A may cover a stay in a skilled nursing facility if you meet all of the following criteria:
You had a qualifying hospital stay of at least three days.

Your doctor has recommended daily skilled care from nurses or therapists.

Your doctor admits you to a Medicare-certified nursing facility within 30 days of your hospital stay to get these services.
Original Medicare will cover 100% of the cost for these services through the first 20 days. For days 21-100, you will pay a daily coinsurance. In 2019, this amount was $170.50 per day. After day 100, you are responsible for the entire cost of services. Medicare Advantage plans cover the same services, but the way you share costs may be different.

Medicare Part A and/or Part B may cover home health services if you meet the following criteria:
You need part-time or intermittent (not round-the-clock) skilled nursing care. Medicare will not pay for personal care or 24-hour home nursing care.

You need therapy, including physical, occupational or speech-language therapy.

You receive care from a Medicare-certified home health agency.

Your doctor certifies that you are homebound and these services are medically necessary.
You can receive these services as long as your doctor reorders them as medically necessary every 60 days. You do not need to show improvement or expect improvement to continue these services.

Medicare Part A will cover end-of-life care if your doctor certifies you have six months or less to live. After six months, your doctor will have to recertify that you are terminally ill. During Medicare hospice care, you may only receive treatments to keep you comfortable. Medicare will not cover drugs or treatments meant to treat or cure your condition.
Medicaid provides free or low-cost healthcare for low-income people and families. The Federal Government sets basic requirements for the program, but states have flexibility in how they run it. As a result, Medicaid is different in every state.
In general, Medicaid covers more long-term care services than Medicare. This includes personal care and help with ADLs. However, you must meet income, asset, and other eligibility requirements to get coverage. This varies from state to state. To qualify for long-term care, most states count the number of personal care or other services you need. The specific number can be different to qualify for nursing home care versus at-home or community-based services, such as adult day care. Check with your state agency for details on coverage and eligibility requirements.
It is possible to qualify for both Medicare and Medicaid. This is dual eligibility. When you qualify for both, it expands your covered services for long-term care.
Long-term care insurance is a type of supplemental health insurance. This means it is a policy you buy above and beyond your regular healthcare insurance. It covers personal care and help with ADLs, which are typically not included in standard healthcare coverage.
Long-term care plans vary and give you several options for planning your care. You can choose the setting and the level of service you want. However, most plans are comprehensive. They cover care in a wide variety of settings, including at home and in facilities, such as nursing homes and memory care centers.
In general, these policies have two main criteria—the benefit trigger and the elimination period. The benefit trigger is basically eligibility criteria for the insurance to pay. Most plans use the number of ADLs you need help with or your level of cognitive impairment. Usually, needing help with at least two ADLs will trigger your benefits, as will any cognitive impairment.
The elimination period is essentially a waiting period once the benefits trigger. Think of it like a deductible on your regular health insurance. But instead of reaching a dollar amount before insurance covers the cost, it is an amount of time. You pay all your costs for services during the elimination period. The insurance begins to pay once the period is over. The elimination period can range from 30 days up to 90 days. You choose it when you buy the plan.
Once benefits start, most plans pay a pre-set daily amount. Most plans also have a lifetime limit, but you can elect lifetime coverage.
All of the decisions you make upfront when choosing a plan will play a role in the cost of the plan. The fewer limits on the plan, the more expensive it will be. The cost of the plan will also depend on your age. Generally, the younger you are when you buy the plan, the less expensive it will be. You may not qualify to buy coverage if you are older or already have a chronic medical condition or are receiving care services.
Life insurance can cover long-term care costs using the following options:
Combination life/long-term care insurance. This concept is relatively new. It lets you use the policy for either long-term care or life insurance. The benefit will pay one way or the other without the risk of buying long-term care insurance and not using it.

Accelerated Death Benefits (ADBs). ADBs are basically a tax-free cash advance on the death benefit of your life insurance. There are different types of ADBs, including ADBs that will pay for long-term care. Using this option will leave little or no payout to your heirs upon your death.

Life settlements. This option allows you to sell your life insurance policy for cash. You typically have to be above a certain age—for women it's 74, for men it's 70—but you can sell for any reason. The transaction may be subject to taxes and there will be no death benefit for your heirs.

Viatical settlements. These settlements are like life settlements. However, you must be terminally ill. A third-party company pays you a percentage of your death benefit in cash. They become the full beneficiary upon your death. The amount you get depends on your life expectancy, which generally must be less than two years.
Many people start out paying for long-term care services out of pocket. However, few people have the savings or income to sustain this method.
Other options for privately funding long-term care include:
Annuities. An annuity is a contract with an insurance company. They will pay you a series of monthly payments in return for a single premium payment.

Reverse mortgages. A reverse mortgage lets you take a loan out against your home ownership. No repayment is due until you sell the house or die.

Trusts. A trust is a legal arrangement that allows one person to transfer assets to another.
Was this helpful?