8 Life Events That Qualify for Health Insurance Special Enrollment
Was this helpful?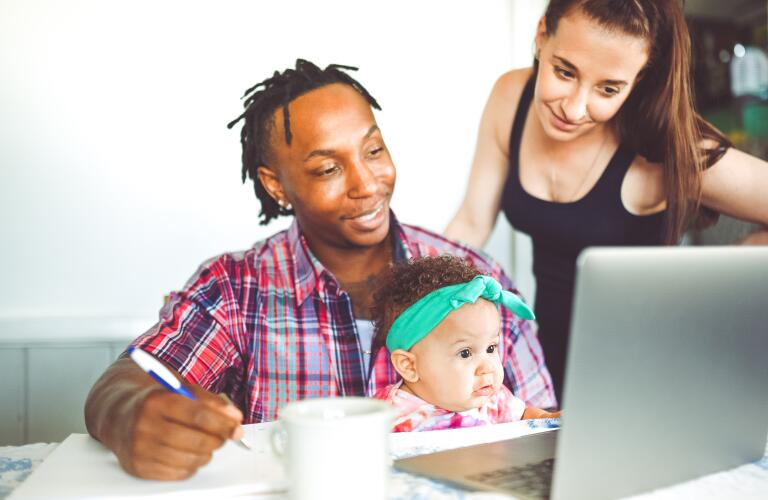 Open enrollment for health insurance through the Marketplace runs November 1 through December 15 of each year. This is the time to shop for healthcare plans and see if you qualify for tax credits and other savings. Plans you buy during this time will take effect January 1. After the December 15 deadline, you can only make changes or buy a plan during a HealthCare.gov Special Enrollment. Special Enrollment for health insurance through the Marketplace can begin up to 60 before a qualifying life event. It runs until 60 days after the event. Here are the life changes that can make you eligible for Special Enrollment.
Changes in Household

A change in your household is a qualifying event for health insurance. You may qualify if the following events occurred within the past 60 days to you or someone in your household:

Birth, adoption, or placement of a child in foster care. You have 60 days from the event to apply for coverage. Coverage will apply back to the day of the event.

Death. You can apply if you're no longer eligible for coverage due to the death of someone on your Marketplace plan.

Divorce or legal separation. You qualify only if this legal action resulted in loss of your coverage.

Marriage. If you pick a plan by the last day of the month, coverage starts the first day of the next month.

Changes in Residence

A move may qualify you for Special Enrollment. In most cases, you'll need proof of qualifying coverage for at least one day in the 60 days prior to your move. Moves that qualify include:

To a new zip code or county, as this can affect the plans available to you

To or from a place you attend school if you are a student or a place you live and work if you are a seasonal worker

To or from a shelter or transitional housing

To the United States from a foreign country or U.S. territory if you are a U.S. citizen or a lawful U.S. national. (No proof of prior coverage is necessary.)

Loss of Health Insurance

Losing health insurance can be a qualifying event if you, or someone in your household, lost coverage within the past 60 days or anticipate losing it in the next 60 days. This includes losing:

Coverage through a family member, such as a spouse's or parent's plan

Eligibility for Medicaid, CHIP (Children's Health Insurance Plan), or Medicare Part A

Individual coverage you purchased yourself if you are no longer eligible, it was discontinued, or ended mid-year

Job-based coverage

Note that voluntarily dropping coverage or losing coverage due to failure to pay premiums does not qualify for Special Enrollment.

Becoming Newly Eligible

If you become newly eligible to apply for healthcare coverage through the Marketplace, you can use a Special Enrollment. This includes:

Becoming a member of a federally recognized tribe or an Alaska Native Claims Settlement Act (ANCSA) Corporation shareholder

Becoming a U.S. citizen

Leaving incarceration

Starting or ending service as an AmeriCorps State and National, VISTA, or NCCC member

For some of these categories, you become newly eligible for different levels of benefits through the Marketplace.

Exceptional Circumstances

You may qualify if an exceptional circumstance kept you from applying during Open Enrollment. The two main categories are:

Natural disasters, such as an earthquake, hurricane, or devastating flooding

Serious medical conditions, such as unexpected hospitalization or other temporary incapacitation

These are complicated cases that may require more extensive documentation. Should you receive a denial for Special Enrollment, there is an appeal process. This is true for the following life events as well.

Enrollment Errors

There are three general types of errors that can prevent you from enrolling properly. Should these errors occur, you may qualify for Special Enrollment. Enrollment errors include:

Misconduct or inaction by an agent, broker, navigator, or someone else helping you enroll in an official capacity. Their behavior must have kept you from enrolling in a plan, enrolling in the right plan, or receiving eligible tax credits or cost savings.

Technical error on HealthCare.gov that kept you from enrolling or kept the insurance company from receiving your enrollment

Wrong data was given to you about the plan at the time of enrollment. This could include incorrect benefit or cost-sharing information.

Medicaid or CHIP Eligibility Issues

Medicaid and CHIP eligibility can be complex issues. In addition to losing eligibility, there are two other scenarios that may qualify you for Special Enrollment:

In states that did not expand Medicaid, you may qualify for Special Enrollment if a change in income now qualifies you for tax credits. This may also apply if you move between states.

You applied for Medicaid or CHIP during the Open Enrollment period, but were denied eligibility after the deadline. You may qualify for Special Enrollment in this situation. This is true regardless of whether you applied through the Marketplace or directly with your state's agency.

Extenuating Household Circumstances

There are household events that aren't as simple as getting married or having a baby. These complex events may qualify you for Special Enrollment. They include:

Experiencing domestic abuse or spousal abandonment. You will need to enroll through the Marketplace Call Center. You can enroll separately from your abuser or abandoner, even if you are married. This may qualify you for tax credits and other savings.

Gaining or becoming a dependent due to a child support or other court order. You can enroll up to 60 days after the court order. Coverage will be retroactive to the date of the order.
Was this helpful?