What to Know Before a Telehealth Appointment for High Cholesterol
Was this helpful?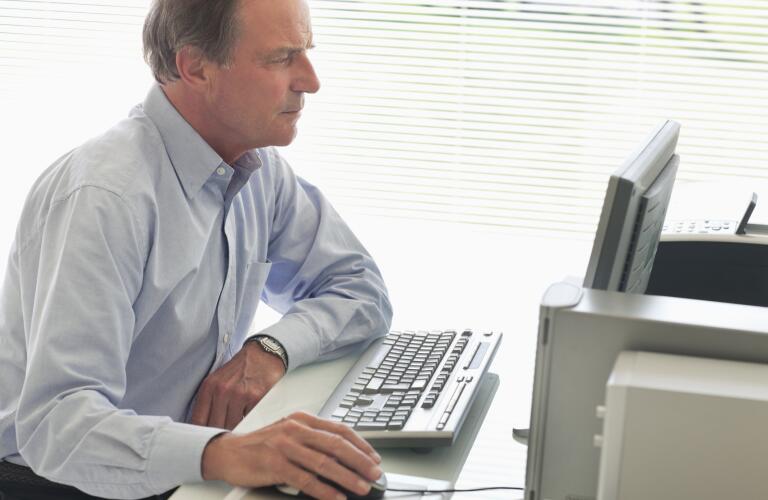 High cholesterol is the term many people use as shorthand for a condition called hyperlipidemia. Typically, if your doctor says you have high cholesterol, it means your levels of "bad" cholesterol, called low-density lipoprotein (LDL), are too high. When the levels of lipids, or fats, in your blood get too high, it puts your health at risk. That means high cholesterol is a condition you can't ignore. Now for some good news: you can take steps to manage your cholesterol levels–and bring those high levels down. And telehealth can help you do that. As you prepare for a high cholesterol telehealth appointment, make sure you're up to speed so you can make the most of the opportunity.
Like many people during the COVID-19 pandemic, you may have been reluctant–or in some cases, unable–to visit your doctor's office in person. Many people delayed routine and preventive care when the case numbers surged. But experts urge you not to skip any more visits or delay any more preventive or maintenance care.
Why? High cholesterol is not a condition you want to ignore. High cholesterol can raise your risk of developing heart disease, which is the leading cause of death for adults in the United States. It also increases your risk for having a stroke, which is the fifth leading cause of death, according to the Centers for Disease Control and Prevention (CDC). So, while you may be tempted to just wait for an in-person appointment, if your doctor offers you a telehealth appointment, take it.
Telehealth visits can be very useful ways for patients and doctors to connect without having to be in the same physical space at the same time. But in order to make the connection, you do have to use technology. Find out what telecommunications platform your doctor uses for telehealth appointments. You may need to download an app or register to use an online portal. Or you might need to get information for dialing into a secure call with a program like Zoom.
Once you know what technology to use, go ahead and get it set up. Ask for registration info from your doctor's office if you need that to use an online portal. Then register so you don't have to worry about it later. If something goes wrong or doesn't work, you'll have time to get it all sorted out before your actual telehealth visit.
It's also a good idea to designate a quiet space where you can sit for your telehealth appointment. Ideally, you want to find a place where you can shut the door or avoid other distractions.
Whether you're seeing your regular physician or a new doctor, it's worth finding out what information you'll need to supply in advance. You may need to provide a medical history, recent information about your health, recent test results, and so on.
Your doctor may have other requirements, so be sure to ask. For example, do you need to get any blood tests done in advance? Your doctor might prefer that you use a lab to get the results of a blood cholesterol test, and if that's the case, you might ask when and where you should take care of that. Or perhaps your doctor expects you to test your blood cholesterol levels at home and then supply that information. You might want to ask these kinds of questions:
What type of home test does your doctor recommend?
How far in advance of your telehealth visit do you need to submit the results to your doctor?
Should you submit the test results through a patient portal, an app, or another method?
Don't forget to address your own expectations for the visit, too. To help you stay on top of the situation, consider making a list of questions as you prepare for your telehealth visit. Include any logistical questions about how to schedule future visits and get prescription refills, and you can also include concerns about your health and well-being. Make sure to list any symptoms or side effects you're experiencing if you take medications for your high cholesterol or related condition. With this kind of preparation, you'll be much more likely to get the information you need to take care of yourself.
Your doctor might also use telehealth in other ways to help you better manage your cholesterol between visits. For example, you may be able to submit your questions online, too, and receive answers. Some doctors are also using text messaging to communicate with patients between visits. They may notify you about lipid panel results or send encouraging messages about eating a healthy diet and getting some exercise. Make a point to ask your doctor during your telehealth appointment what the next steps will be–and how technology will be involved.
Was this helpful?