Talking With Your Doctor About Cholesterol Medications
Was this helpful?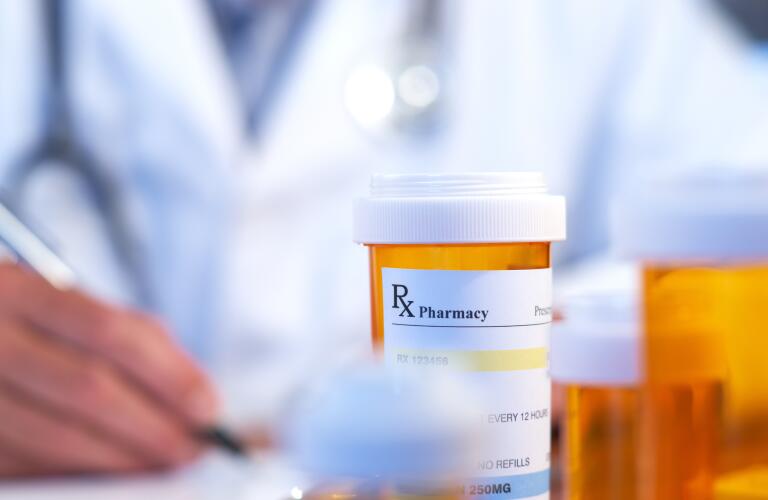 If you've been diagnosed with high cholesterol, your doctor may prescribe a cholesterol-lowering drug. In addition to healthy lifestyle changes, medication is the primary treatment for high cholesterol. It also can reduce your likelihood of developing heart problems.
But before you fill your prescription, take some time to understand it. Talk with your doctor about the purpose of the medication and the goals for your treatment. And ask what you should do—or not do—to affect how well the medication works. The information below can help you start the discussion and become a better-informed patient.
There are many cholesterol-lowering drugs, and they work in different ways. Your doctor may prescribe one or more medications at the same time. Some common cholesterol-lowering drugs include the following:
Statins, such as atorvastatin (Lipitor) and fluvastatin (Lescol), work in the liver to slow your body's production of cholesterol. They also can remove cholesterol buildup from the arteries. Statins are widely prescribed for high cholesterol, and new guidelines suggest that more people can benefit from them than previously thought.
Resins, including cholestyramine (Questran), help lower low-density lipoprotein (LDL), or "bad" cholesterol by increasing its disposal from the body. Resins bind to bile, which is an acid made with the help of cholesterol. Bile aids in digestion. Resin-bile binding prevents the bile from being used in digestion. As a result, the body makes more bile. The more bile it makes, the more excess cholesterol is used.
Cholesterol absorption inhibitors, such as ezetimibe (Zetia), reduce the amount of cholesterol that the intestines absorb. These drugs are often prescribed along with statins.

Fibrates can increase high-density lipoprotein (HDL), or "good" cholesterol in the body. They can also reduce your level of triglycerides—a type of fat in the blood that can raise the risk of coronary artery disease. But fibrates don't work to lower LDL cholesterol. Fibrates, including gemfibrozil (Lopid) and fenofibrate (Antara), are often prescribed for people with high triglyceride levels and are used in combination with statins.
Niacin is a B vitamin that, when taken in prescription strength, can lower LDL cholesterol and triglyceride levels and increase HDL cholesterol. Keep in mind that you should not take high doses of over-the-counter niacin to reduce your cholesterol. Nonprescription niacin is not regulated. The amount of niacin these products contain can vary widely from what's stated on the label, and it can release into your blood quickly, causing serious side effects like liver problems or high blood sugar.
As with most drugs, cholesterol-lowering medications can cause side effects. These can vary from person to person. Some side effects of cholesterol-lowering drugs include:
Before taking a cholesterol-lowering drug, talk with your doctor about its potential risks and side effects. Keep in mind that the consequence of not taking the drug is often worse than any side effects. But it's wise to be prepared and take preventive action if possible. For example, because statins may increase the risk of liver problems in some people, your doctor should periodically check how well your liver is functioning. Your doctor will order a blood test to check your liver function.

Make sure you know how to take your medication. For it to work most effectively, you should follow your prescription exactly. You might need to ask your doctor or pharmacist questions such as "What time of day should I take the medication? How many times a day? Should it be taken with food?"
If you have difficulty remembering when to take your medication, try taking it at the same time as other daily events, like brushing your teeth. You can also use a weekly pill organizer or keep a medication log.
Change Your Lifestyle Habits
Even if your doctor recommends medication, your responsibility doesn't end at popping the pill. It's still important to follow healthy lifestyle habits that can help improve your cholesterol levels: exercise regularly, eat a diet low in saturated fat and cholesterol, don't smoke, and try to reach and maintain a healthy weight. Start small, perhaps by taking a brisk walk three days a week or swapping out an unhealthy snack for a smarter choice. If you have trouble taking steps toward these changes, ask your doctor for resources to help.
It's important to take an active role in your care. By understanding your medication and taking it correctly, you can help prevent serious heart problems in the future.
Was this helpful?