PHYSICIAN VOICES

Interpreting Your Cholesterol Test Results

Was this helpful?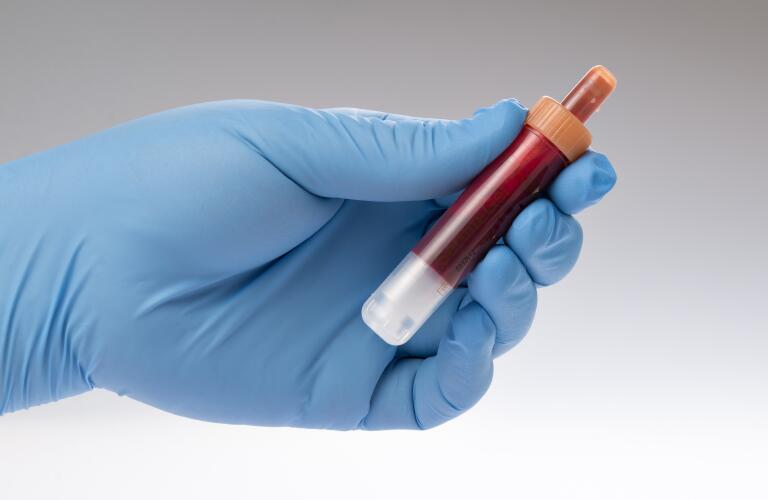 After you take a blood test to measure your cholesterol, you should receive your results back in the mail. But what do the numbers mean? While everyone has naturally-occurring cholesterol in their bodies, it's possible to have too much. High cholesterol can lead to heart attack or stroke, so it's important to know your cholesterol numbers and understand what they signify.
When looking at your test results, keep in mind that there are different types of cholesterol and each affects your health differently.
This is the most simple cholesterol measurement. Your total cholesterol number factors in both the "good" (HDL) cholesterol, "bad" (LDL) cholesterol, and your triglyceride levels. Since the test is basically the sum of these three groups, you could have normal total cholesterol, but elevated levels of LDL and lower levels of HDL cholesterol that increase your risk for heart disease or stroke.
Your total cholesterol goal should be less than 200mg/dL. A total cholesterol number between 200-239mg/dL is considered borderline high. If it's greater than or equal to 240mg/dL, it's considered high.
LDL cholesterol is known as "bad" cholesterol because it leads to harmful fat deposits and plaques in blood vessels. It is also a predictor of heart disease. You need to have fasted for 12 hours before getting your LDL measured as it can otherwise be falsely elevated.
For people with no other medical problems, the LDL cholesterol number should be 130mg/dL or less. However, if you have other medical conditions like diabetes, your doctor may tell you your target is much lower and might consider starting you on cholesterol-lowering medication.
LDL cholesterol is the primary number your doctor will look at, along with your other medical problems, when deciding if you need treatment.
HDL cholesterol is known as "good" cholesterol because it brings excess LDL cholesterol to the liver where it can be expunged from your body. Elevated levels of HDL cholesterol are actually associated with a lower risk of heart disease. You want to shoot for a level of 60mg/dL or greater.
Your doctor may also look at the ratio of your total cholesterol to HDL cholesterol when determining your risk of heart disease. A ratio of 5 is considered average risk, while a ratio of 3 is associated with half the average risk. A ratio of 10 doubles the average risk for heart disease. In this scenario, you could have elevated total cholesterol but a ratio that is not alarming for increased risk of heart disease.
Non-HDL Cholesterol & Triglycerides
Non-HDL cholesterol is not addressed clinically as much; this number calculates all the bad artery-clogging cholesterol circulating in your blood. This includes your LDL levels but also measures other things that contribute to cholesterol build-up. It's found by subtracting your HDL number from your total cholesterol number. If you are at risk for heart attack or stroke, the goal number is 100mg/dL or less.
Triglycerides are a fat, not a type of cholesterol, but they are tested at the same time. If your triglycerides measure more than 200mg/dL, that's considered high, and high levels of triglycerides have been associated with heart disease and stroke. Your doctor may discuss treatment for elevated levels with you.
What If I Have Elevated Cholesterol & Triglycerides?
Your doctor can make a treatment decision for you by measuring your total cholesterol, HDL, LDL, and triglycerides. You should periodically have these tests done beginning at age 20.
If you have high cholesterol, lifestyle changes are essential to lower your risk of heart attack and stroke. Your risk is already high if you meet any of the following risk factors:
Smoking

Family history of heart disease

Older age

Male gender
There are a number of things you can do to raise your HDL cholesterol levels and lower your LDL cholesterol and triglyceride levels, like quitting smoking, losing weight, exercising more, and making healthy food choices.
If you have already had a heart attack, stroke, or have heart disease, you should probably be on a cholesterol treatment. Additionally, if you have diabetes, peripheral artery disease (a condition where it is painful to walk because of fatty deposits in the blood vessels of your lower legs), or an abdominal aortic aneurysm (an enlarged artery in your belly) you should also probably be treated for high cholesterol.
By reviewing your cholesterol test results, your doctor will determine your chance of heart disease and then discuss the risks and benefits of cholesterol treatment with you.

Was this helpful?