Feeling Good? You Still Might Need to Supplement Your Statin
Was this helpful?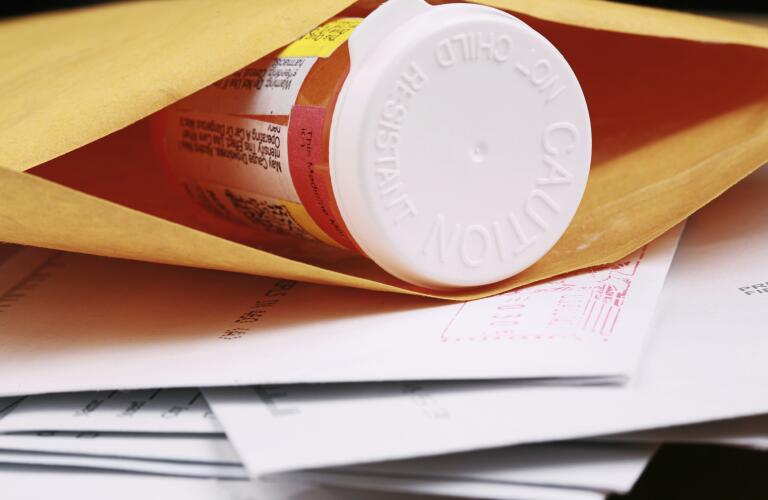 According to the Centers for Disease Control and Prevention (CDC), as many as 102 million Americans 20 or older have high cholesterol. While some cholesterol in the body is normal and necessary for your cells to function properly, too much cholesterol puts you at risk for serious problems, such as heart attack or stroke.
If your doctor diagnoses high cholesterol, and lifestyle and diet changes alone aren't enough to bring your levels down, they may recommend treatment with a type of drug known as a statin. Most people find these drugs successfully lower cholesterol levels. But for some, statins aren't enough to manage high cholesterol. And while you may feel fine, that doesn't mean your statin is as effective as it should be. High cholesterol doesn't show symptoms as it builds up, which is why it's important to get your cholesterol levels checked regularly. The good news is you still have options if you find statins don't do enough to help you achieve healthy cholesterol levels. Working together with your doctor is the best way to find the most effective cholesterol treatment for you.
Cholesterol is a type of waxy substance that circulates in your bloodstream. Cells use cholesterol for many functions, so it's important to maintain healthy levels throughout your life. But for many, cholesterol levels increase as a result of other medical conditions and lifestyle choices. Common risk factors for high cholesterol include:
Most cholesterol is produced in your liver, while smaller amounts are produced by your muscles. Statins generally work to lower cholesterol levels in your blood by preventing your liver from making so much of the substance in the first place. Statins help to lower "bad" cholesterol, also known as LDL cholesterol, and raise "good," or HDL cholesterol, levels.
Unfortunately, as many as 50% of people taking statins alone cannot lower their cholesterol levels enough to stay healthy. In some cases, it seems as though these drugs just don't work. But for other people, the side effects of statins, such as abdominal pain or muscle pain, are enough to interfere with taking the drug on a regular schedule. And if you don't take your medication as prescribed, your cholesterol levels won't get better.
Supplementing Your Statin Treatment
If your cholesterol is hard to control, supplementing your statin with other prescription medications may help make your levels manageable. For many, add-on medications help reduce LDL cholesterol levels, which can significantly reduce your risk for serious events like heart attacks.
Doctors often recommend one or several add-on prescriptions to help boost your statin's effectiveness. These medications may include:
Bempedoic acid: This new class of drugs helps lower cholesterol levels by blocking production in your liver. However, unlike statins, it doesn't stop your muscles from producing small amounts of cholesterol. This may be a great option if you experience side effects like muscle pain which prevent you from taking statins regularly.
Bile acid sequestrants: Bile acids help your body absorb fats and fat-soluble vitamins. They are made out of the cholesterol that's produced in your liver. Bile acid sequestrants are a type of medication that your body can't digest. When you take a bile acid sequestrant, it binds to bile acids, and together they are flushed out of your body; this means the cholesterol is excreted instead of heading to your bloodstream. This can help drop your LDL cholesterol levels drastically.
Ezetimibe: This medication works by blocking your small intestine from absorbing cholesterol from the foods you eat. Research shows that, when added on to statin therapy, ezetimibe may lower LDL cholesterol levels by as much as 25%.
Fibrates: Fibrates help stop your body from making so much cholesterol. This class of drugs is especially effective at boosting HDL cholesterol levels and lowering triglyceride levels. Your doctor may be more likely to recommend a fibrate if you have certain other medical conditions, such as type 2 diabetes or metabolic syndrome.
If your cholesterol is hard to control, supplementing your statin with another medication may help bring levels back down. Fortunately, there are several add-on medication options if statins alone aren't enough to help. If you're concerned your statin isn't working as well as it could be, ask your doctor whether an additional prescription could be helpful. And continue to follow a heart-healthy diet and regular exercise routine, since these positive lifestyle changes will be beneficial no matter what.
Was this helpful?