5 Reasons Why Cholesterol Can Be Hard to Treat
Was this helpful?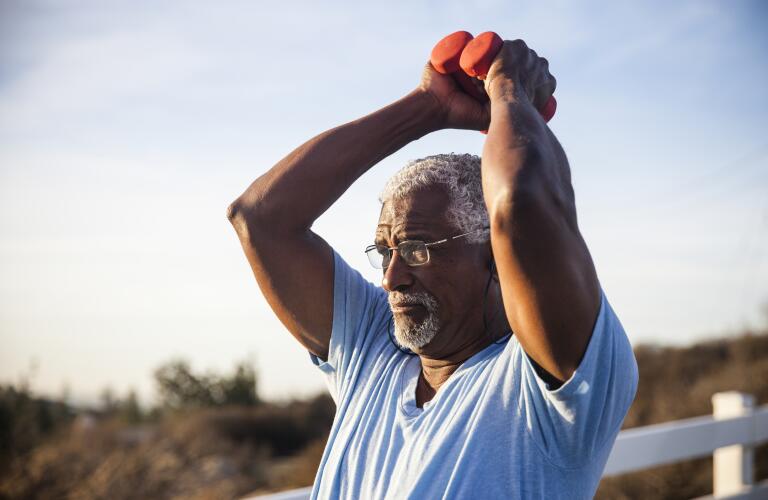 You have two different types of fats, or lipids, in your blood: high-density lipoprotein (HDL), also known as the "good cholesterol," and low-density lipoprotein (LDL), the "bad" cholesterol. If your doctor diagnoses you with hyperlipidemia, or high cholesterol, you might have too much LDL in your blood–or you might have too little HDL. Either way, your doctor will want to begin treating you for high cholesterol because hyperlipidemia is a major risk factor for cardiovascular disease.
But successfully treating high cholesterol isn't always easy, and it's not all about popping a pill. You might have to make some lifestyle changes, and factors you can't control can make this process even harder. Fortunately, there's a lot you can do to bring cholesterol levels down. Keep these potential complications in mind throughout the process, and talk to your doctor about any questions or concerns you have.
1. Your sex and age can play a role.
There are a couple of things affecting your cholesterol levels that you just can't change. For example, your cholesterol levels tend to rise as you age. In fact, your blood cholesterol starts to rise around age 20 and keeps getting higher until you're in your mid-60s, according to the National Heart, Lung and Blood Institute. Unfortunately, you can't stop the clock from ticking. Also, men tend to have higher cholesterol levels than women up until about age 50, when women catch up and even surpass men.
2. High cholesterol can be hereditary.
Blame your parents–and their parents. Your genes partly determine your cholesterol levels. High cholesterol can and often does run in families. If this is the case in your family, you'll need to be extra vigilant about monitoring your own blood cholesterol levels. Make sure you let your doctor know that you have a family history of high cholesterol so you can undergo the appropriate screenings.
3. Losing weight can be challenging.
Losing weight if you are overweight is a key strategy to getting your high cholesterol levels under control. Those extra pounds tend to raise your bad cholesterol and lower your good cholesterol. But your body often doesn't want to let go of excess weight. It adapts to having that extra weight, which makes it hard for you to lose those pounds and keep them off. You might need to work with a trainer to determine what kind of exercise is right for you–and to develop some strategies for sticking to your exercise routine.
4. You may have to change the way you eat.
If you're a devoted fan of high-fat foods, you'll need to overhaul your diet. Trans-fats, saturated fats, and polyunsaturated fats all raise your LDL levels, so you'll want to significantly reduce your intake of foods containing those fats. You might have to relegate any favorites, like certain baked goods, full-fat dairy, and foods containing tropical oils like coconut and palm oil, to your "eat occasionally" list. Not sure what to avoid? Start reading labels and looking at the saturated and trans-fat content. On the other hand, you'll also want to up your intake of foods containing "good fat" and fiber.
It may take you a while to get used to a new way of eating, but don't get discouraged. Just like exercise, healthy eating needs to become a habit.
5. Some people are reluctant to take medication.
When dietary changes and faithful exercise routines don't do enough to lower your cholesterol levels, your doctor may recommend you take a medication called a statin. These medications work to lower your liver's production of LDL. But sometimes, people are reluctant to take any medication for their cholesterol. They don't fully understand how the medication works, or they may not grasp the importance of lowering their cholesterol levels.
For others, side effects of cholesterol medications are a problem that gets in the way. Experts note, however, that the side effects of statins are actually fairly rare. One of the most common side effects is muscle pain, which might show up as soreness or weakness. If you experience muscle pain, you may need to consider if the pain is bad enough to make you stop taking a medication that's lowering your cholesterol and decreasing your risk of having a stroke or a heart attack.
Liver damage and increased blood sugar levels are also potential side effects of statins but they can be quickly identified with routine lab tests. While these complications are rare, if you do experience them, your doctor will need to switch you to a different medication to treat your high cholesterol levels. Your doctor could also try lowering your dose, but then the medication might not lower your high cholesterol levels very well, either.
You can be proactive about lowering your cholesterol levels, even if you've got a few factors working against you. It will require some commitment and persistence on your part, tut don't give up–your heart is counting on you.
Was this helpful?