Health Risks Associated With Being Uncircumcised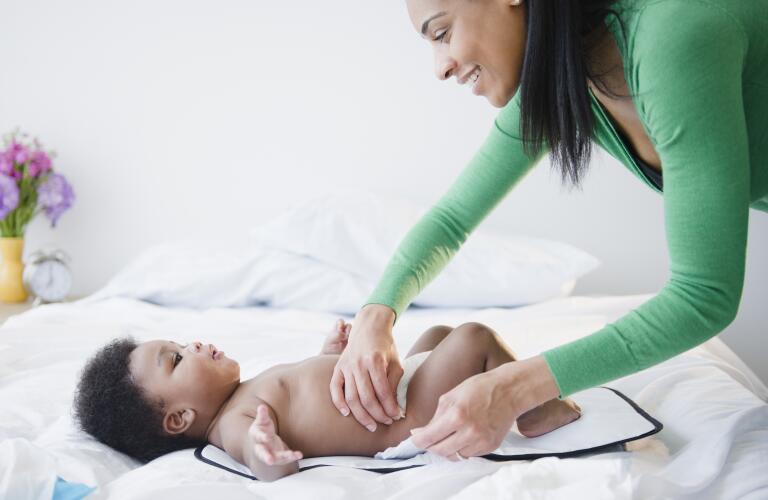 To circumcise or not to circumcise? That question is one of the first faced by parents of baby boys. According to the American Academy of Pediatrics (AAP), circumcision rates in the United States have declined in recent years; in 2008, 57% of newborn males were circumcised, compared to 63% in 1999.
Thousands of studies have now assessed the risks and benefits of circumcision. In 2012, the AAP concluded that the "health benefits of newborn male circumcision outweigh the risks." In 2015, the then-chair of the Canadian Paediatric Society's Fetus and Newborn Committee said, "While there may be a benefit for some boys in high-risk populations and the procedure could be considered as a treatment or to reduce disease, in most cases, the benefits of circumcision do not outweigh the risks." A 2010 report from the World Health Organization notes that, "Circumcision is associated with a reduced risk of several infections, including urinary tract infection in infants, HIV, and some other sexually transmitted infections."
Understanding the health risks associated with being uncircumcised can help you make an informed decision regarding circumcision.
Male infants who are not circumcised are nine times more likely to develop a urinary tract infection (UTI) during the first years of life than circumcised baby boys. UTIs are rare in infants. According to a study published in Archives of Disease in Childhood, male infants have an approximately 1% risk of developing a UTI. The risk of bleeding or infection as a result of circumcision is about 2%.
Thoroughly cleaning the penis and diaper area during diaper changes is another way to decrease the risk of UTI. You do not need to pull back the foreskin to clean beneath it. The foreskin is attached to the head of the penis at birth and gradually separates over a period of years. Leave the foreskin alone and simply clean the area with soap and water.
A fever is often the first and only symptom of UTI in an infant. If your child develops an unexplained fever, seek medical attention. Most UTIs can be treated with antibiotics.
Herpes simplex virus type 2 (HSV-2) is the most common cause of genital herpes. A 2010 review found that circumcision decreases a male's risk of contracting HSV-2 by 28 to 34%. Another study, which examined the impact of circumcising males between ages 15 to 49, found that approximately 10% of the uncircumcised males contracted the herpes virus within two years, compared to nearly 8% of the males who underwent circumcision.
Circumcision decreases, but does not eliminate, the risk of contracting genital herpes. Safer sex practices remain critical to reduce the spread of sexually transmitted infections, including herpes.
Some strains of human papillomavirus (HPV) can cause penile, anal, and mouth and throat cancers. In fact, HPV now causes about 70% of all head and neck cancers in the United States, according to the U.S. Centers for Disease Control and Prevention (CDC). Randomized controlled trials have found that male circumcision decreases the risk of HPV infection by approximately one-third.
HPV vaccination is another way to decrease HPV infection and minimize risk of developing HPV-related cancers. Boys can receive HPV vaccination as early as age 9; two doses are required for full immunization. According to the American Cancer Society, HPV vaccination can prevent more than 90% of HPV-related cancers.
The human immunodeficiency virus (HIV) attacks the body's immune system and, left untreated, can lead to acquired immunodeficiency syndrome (AIDS). A study published in 2012 that compared the health outcomes of circumcision versus no circumcision in 2,787 Kenyan men aged 18 to 24 years found that circumcision was 62% protective against HIV infection. A 2010 review of three randomized controlled trials found that circumcision decreases HIV acquisition by 53 to 60%.
Circumcision decreases, but does not eliminate, the risk of contracting HIV during sexual activity. Regardless of circumcision status, individuals should use safer sex practices when engaging in sexual activity.
Your healthcare provider can help you weigh the risks and benefits of circumcision. Plan to have the discussion well in advance of your due date, unless you know you are having a girl.
Was this helpful?