Dining Out When You're Gluten-Free
Was this helpful?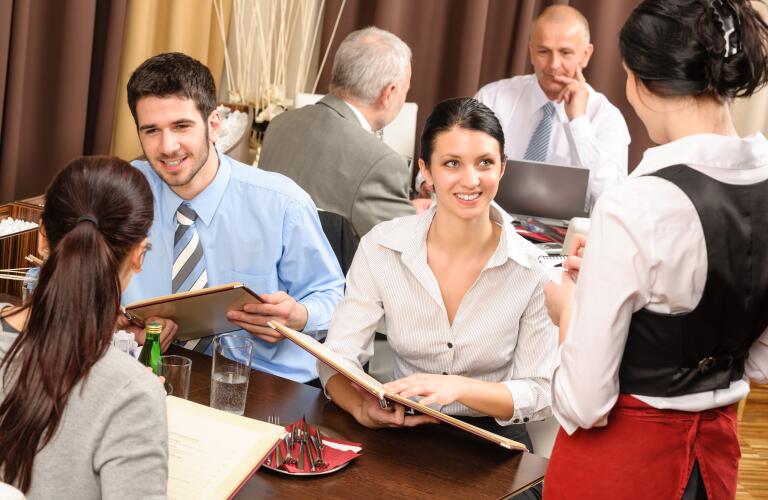 It's tempting to let reservations about eating gluten-free keep you from enjoying a meal away from home. But restaurants are increasingly catering to gluten-free diners. In fact, more than 900 U.S. eateries now offer specialized menus or dishes for people who don't eat gluten, according to the Gluten-Free Restaurant Awareness Program.
Many more restaurants have options that are naturally gluten-free, or could be with slight modifications. While it may take some planning, preparation, and persistence, you can eat out while sticking to your diet.
It's best to lay the groundwork for a gluten-free meal long before you arrive to dine. First, choose your establishment wisely. Avoid fast food and non-gluten-free bakeries, where wheat flour can linger in the air for hours. Instead, consider ethnic restaurants, which often serve healthy gluten-free items such as rice and beans.
Scope out the restaurant's menu online ahead of time to evaluate your options. Steer clear of breading, sauces, marinades, and items described as crispy, crunchy, breaded, wrapped, or thickened. The safest bets include simple dishes, such as grilled chicken, fish, or vegetables with rice or quinoa.
Calling ahead can make for an easier and safer experience. Doing so during a slow time helps you get the host or manager's full attention. Ask if the establishment has a gluten-free menu. If not, explain your needs and ask which dishes fit the bill, or whether you can order a special meal in advance.
Communicate with Your Server
After you're seated, explain your dietary restrictions to your server. Be gracious but assertive, and don't trivialize your needs. You may want to speak directly to the chef or manager.
Keep in mind that menus don't always list every ingredient. Ask questions about the dishes and how they're prepared. Naturally gluten-free foods, such as rice, may be cooked in broths or sauces that contain gluten. Skip seasonings unless you can be sure they're safe.
Take Steps to Keep Meals Untainted
Once you've settled on a gluten-free order, it's time to ensure your food isn't contaminated during preparation. For instance, an egg dish may be cooked on the griddle next to pancakes, gluten-free bread warmed in the same toaster as wheat bread, or french fries placed in the fryer with breaded chicken, leaving traces of gluten in your meal. Ask your server if the food is prepared with separate kitchen tools.
Fill your dining companions in on your restrictions, too, so they can take extra care with items that contain gluten. For instance, you can mention that you'd appreciate consideration with condiments. If someone uses a knife smeared with breadcrumbs to dip into shared jam, it's now off-limits for you.
If you have a good experience with food preparation and service, leave a nice tip and a positive verbal or written comment. Then, tell your friends or post an online review so that other gluten-free diners can pay a visit.
More than 900 U.S. restaurants offer specialized dishes for people who don't eat gluten.
Call ahead to ask if the restaurant has a gluten-free menu or whether you can pre-order a special meal.

Ask your server questions about the dishes and how they're prepared.

Tell your dining companions about your restrictions, too, so they can take extra care with items that contain gluten.

Was this helpful?