How to Prepare for Cataract Surgery
Medically Reviewed By William C. Lloyd III, MD, FACS
Was this helpful?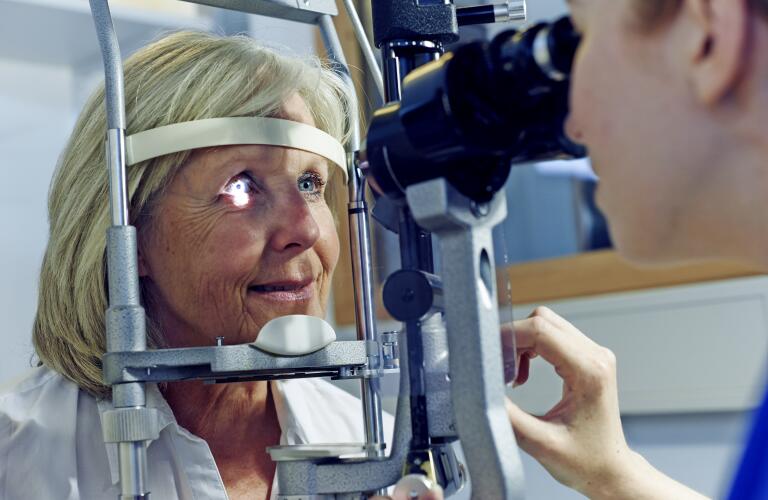 Millions of people develop cataracts. Surgery to remove them is common. It's also a safe procedure. Still, preparing for cataract surgery ahead of time can reduce your risk of problems.
Before your surgery, you may need to:
Have a test called an A-scan. This measures the size and shape of your eye. The results will help your doctor figure out which artificial lens will be right for you.

Give your doctor a list of all medicines you take. Include all over-the-counter and prescription medications. Include supplements too. Some medicines might interfere with your surgery or healing. Or, they might lead to complications. Ask your doctor if you should stop taking any of them before your surgery.

If you smoke, stop before your surgery. Problems after surgery are more common among smokers. Smoking also can slow your recovery.

Start using special eye drops a few days before your surgery. These help prevent infection.

Stop eating or drinking 12 hours before your surgery. Keep this in mind when you're planning your meals so you won't be extra hungry before surgery.
It's important to understand all of these instructions before the date of your surgery. Let your doctor know if there is anything you're unsure of or that doesn't make sense.
Write down important information during your office visits. If you can't do this, have a friend or family member go along to take notes for you. You can also ask your doctor to write down your instructions or print out information about your surgery.
Speak up if you have concerns about your condition or your treatment plan. Here are questions you may want to ask your doctor:
How much will cataract surgery improve my vision?

What are the risks associated with cataract surgery?

How long is the recovery period?

What will happen if I put off having the surgery?

How will my everyday life change after surgery?

How do my other health issues affect my treatment plan?
You'll probably be able to go home the same day as your cataract surgery. But, you'll need someone to drive you. Be sure to arrange for this in advance. You might need some extra help once you're home. Your surgeon may tell you to avoid bending or lifting anything heavy for about a week after your surgery.
Waiting for the day of your surgery can be unsettling. If you're feeling anxious about the procedure, calm your nerves with these steps:
Distract yourself by listening to music or an audio book.

Try relaxation techniques, such as deep-breathing exercises.

Don't keep worries to yourself. Talk with loved ones about how you're feeling.

Learn as much as you can about cataract surgery. Being informed can ease your worries.
Was this helpful?