Are You a Good Candidate for Carpal Tunnel Release?
Was this helpful?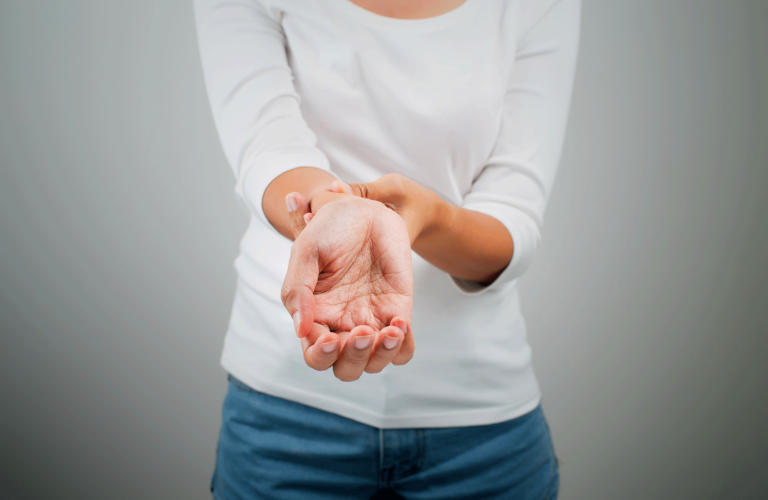 Carpal tunnel release is a surgery that cuts a ligament in your wrist to relieve pressure on your median nerve.
The goal of the carpal tunnel release procedure, also known as carpal tunnel surgery, is to relieve the pain, tingling and numbness caused by carpal tunnel syndrome.
Nonsurgical Treatment Options
In most cases, doctors recommend less invasive treatments to relieve the pressure on the median nerve and reduce pain and other symptoms. Less invasive treatments include wrist splints or braces, oral or injected medications, rest, physical therapy (exercises and stretches), yoga, and acupuncture.
Ask your doctor about all of your treatment options and consider getting a second opinion before deciding on surgery.
When to Consider the Carpal Tunnel Release Procedure
You may want to consider surgery if pain, tingling and numbness in your hand and wrist are diminishing your quality of life.
Your doctor may decide that you are a good candidate for the carpal tunnel release procedure if:
Symptoms have been present for more than six months.
Nonsurgical management like medication, a splint or brace, or physical therapy hasn't worked within seven weeks.
If you decide to have surgery, ask if you are a good candidate for minimally invasive surgery. It can involve a faster recovery and less pain than open surgery.

When Carpal Tunnel Release May Not Be Right for You
You may not be a good candidate if:
You have had symptoms for less than six months.
Your symptoms improve with nonsurgical treatment.
You have a severe illness or infection.
Preparing for Surgery and What to Expect
A surgeon performs either open carpal tunnel release with a large (1- to 2-inch) incision or endoscopic surgery with 1 or 2 small (one-half-inch) incisions. You will most likely have local anesthesia.
You may have to wear a brace for a few weeks after the procedure to keep your wrist stable while it is healing. Otherwise, you should be able to return to household, work, and other daily activities soon after surgery.
Your doctor may recommend physical therapy to help your recovery. Gradually, you'll regain wrist and hand function with less pain and tingling. Full recovery times range from 2 to 12 months
Was this helpful?