Your Holistic Cancer Care Team
Was this helpful?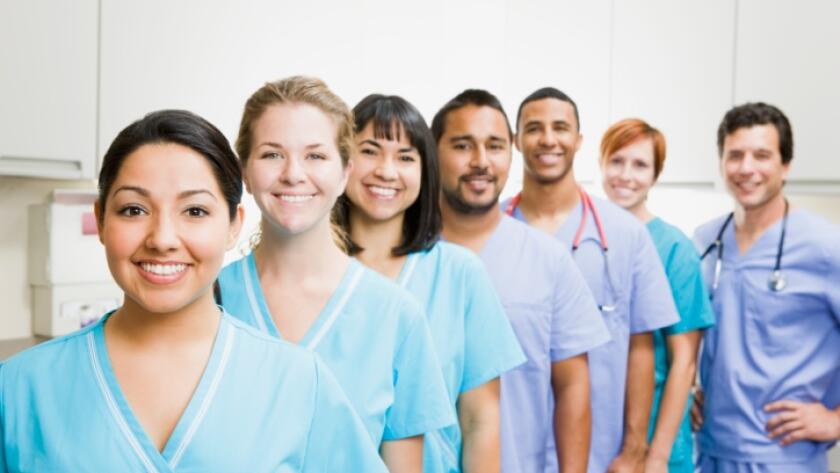 Like many long-term events, cancer treatment is a journey. No one single care provider can meet all your needs. A holistic approach to cancer care is one that considers all aspects of the person undergoing treatment—their physical needs, their emotional concerns, even their spiritual situation.

It takes a team to provide a truly integrative approach to cancer care, which can include diet, lifestyle, stress management and other therapies alongside conventional medical treatments. A holistic cancer care team can address all of your needs by connecting you with the right people.

1

Oncologist

Your oncologist is a physician whose specialty is cancer—in short, a cancer doctor. You may have a medical oncologist, a surgical oncologist or a raditation oncologist—or some combination of physicians in those categories. Your oncologist's job is to oversee the course of your treatment from diagnosis forward.


2

Oncology Nurse

An oncology nurse will work closely with you, administering treatments and providing education about your care to you and your family. Your team may also include an oncology nurse practitioner—a nurse who has gained some additional education in this field.


3

Patient Navigator

Knowing how to navigate your way through the maze that is a complex series of healthcare treatments is hard. A patient navigator is a healthcare professional who is trained to help guide you through the system. They also communicate with the rest of your team to better coordinate the care you receive.


4

Social Worker or Psychologist

Feeling scared? Lonely? Despondent? Anxious? You are not alone. Many people with cancer experience these emotions. A social worker, counselor, or psychologist can work with you to identify your feelings and find ways to cope with them. They can also talk to you about your concerns about more mundane or everyday issues, such as getting back and forth to treatment or talking to your coworkers or friends about your experiences.


5

Massage Therapist

As a part of your integrative cancer care team, a skilled massage therapist may be just what the doctor ordered. You may find that a massage helps you relax and feel calmer. Some people even report a decrease in other treatment-related symptoms, like swelling, pain or nausea, after getting a massage.


6

Dietitian

Chemotherapy and other cancer treatments can affect not only your appetite but also your senses of smell and taste. You may feel nauseated, listless or completely uninterested in eating, or food may just taste or smell "off" to you. A registered dietitian or nutritionist can work with you to find foods that not only provide the nutrients your body needs but also taste good to you. They will also keep in mind any side effects like mouth sores that may be hampering your ability to eat normally.


7

Chaplain or Spiritual Guide

Cancer treatment can be daunting, and it may even challenge some of your spiritual beliefs. A chaplain, preacher, rabbi or other type of spiritual guide may be a welcome source of comfort at this difficult time.


8

Rehabilitation Therapist

Depending on the type of treatment you receive, you may need to work with a rehabilitation therapist of some sort. This could be a physical therapist or an occupational therapist (a healthcare professional who can help you work on regaining or strengthening skills necessary for the activities of daily living) or even a speech therapist. These professionals will help you work on skills or build strength so you can gain a higher level of independence.


9

Acupuncturist

Acupucture or other types of complementary therapy are often included as part of an integrative cancer care treatment plan. Complementary therapies are therapies that are designed to treat the whole person, not just the symptom of a disease, and are often used alongside a conventional medical treatment. Talk to your oncology nurse or oncologist before deciding which type of therapy to try.

Was this helpful?