New Early Screenings for Common Cancers
Medically Reviewed By William C. Lloyd III, MD, FACS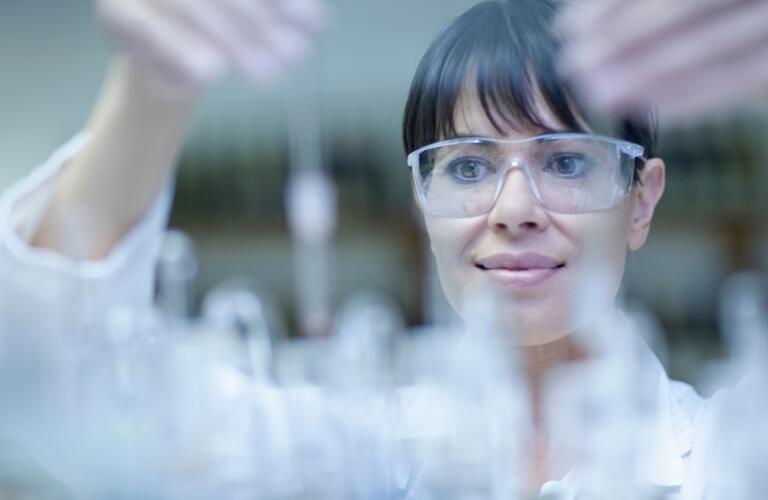 As long as humans have been aware of cancer, they've searched for ways to detect its presence at its earliest stages, in the hopes that early identification could lead to early intervention and fewer cancer-related deaths and disabilities. Mammograms, for instance, search for cancers too small to detect with the human hand, and Pap smears can detect cervical cancer years before the cancer causes any obvious symptoms.
Emboldened by these successes, researchers continue the search for easy, affordable and non-invasive cancer screenings. Here are some of the most promising:
Low-Dose CT Scans for Lung Cancer
Lung cancer doesn't usually cause symptoms until the disease is far advanced, and at that point, treatment is a challenge. So physicians now recommend screening people at high risk for lung cancer with low-dose CT scans. A multi-year study of over 50,000 people found that screening people ages 55 to 74 who had at least a 30 pack-year (meaning they smoked the equivalent of one pack a day for 30 years) history of smoking decreased their risk of dying from lung cancer by about 20%.
Currently, lung cancer screening is only recommended for people ages 55 to 74 who are in fairly good health, have a 30 pack-year smoking history, and either currently smoke or have quit within the last 15 years.
Stool DNA Tests for Colon Cancer
Along with traditional colonoscopy, early screening for colon cancer is now available through an at-home stool DNA test. This screening involves an at-home test kit; you collect a stool sample at home, follow the included instructions, and mail it to a lab. The lab analyzes your stool for DNA changes that could indicate cancer.
If the test is positive, you'll still need a colonoscopy to confirm the diagnosis. The stool DNA test is only recommended for people at average risk of colon cancer. If you're high-risk, ask your healthcare provider about the best screening alternatives for you.
Liquid Biopsy
Many companies are working to create a liquid biopsy—a test that would indicate the presence of cancer—using a sample of blood or other body fluids. These tests, which are still under development, will use DNA sequencing to look for evidence of cancer-related mutations in the sample. It's hoped these tests will someday be able to indicate both the presence and the type of cancer.
Multimodal Screening for Ovarian Cancer
Ovarian cancer is particularly deadly because the disease is often quite advanced by the time it is diagnosed. That's partly because the ovaries are tiny organs, buried deep in the body. Current screening techniques, which are only used in high-risk women, include CA-125 blood tests (CA-125 is a protein that's elevated in people with ovarian cancer) and vaginal ultrasounds. Neither screening is ideal, though, as neither is specific for ovarian cancer and both lead to large numbers of false positives.
Multimodal screening involves the use of both CA-125 and ultrasound. This approach tailors screening to the woman's level of risk and considers her CA-125 level over time. In a 14-year study of over 200,000 women, women at normal risk of ovarian cancer underwent CA-125 testing annually. Intermediate risk women repeated CA-125 testing in three months, and high-risk women had an ultrasound in addition to CA-125 testing. According to researchers, the multimodal screening approach decreased deaths by 20%.
Blood Test for Pancreatic Cancer
Pancreatic cancer is another hard-to-detect cancer. Researchers at Johns Hopkins are working on a blood test that detects genetic alterations to two genes, BNC1 and ADAMTS1. The blood test, which involves the use of nanoparticle magnets, was able to accurately detect 97% of early-stage pancreatic cancer samples.
But while the test looks promising, it has not been proven in large-scale testing. Researchers also hope to improve the specificity of the test, as it currently has a false positive rate of about 15%.
STHCM3 Blood Test for Prostate Cancer
The PSA, or prostate-specific antigen, test has been used for years to screen for prostate cancer, but it's not without problems. PSA tests can't distinguish between aggressive and non-aggressive prostate cancers, and high PSA levels cause many men to undergo possibly unnecessary treatment.
Researchers in Sweden are working on what they hope will be a better test. The STHLM3 blood test looks at six different protein markers and over 200 genetic markers, and is considered in conjunction with clinical data, such as age and family history. According to a study published in The Lancet Oncology, the STHLM3 Test can accurately detect prostate cancer and decrease the number of unnecessary prostate biopsies. The test is expected to be available in Sweden starting in late 2016.
While any progress in early cancer screening offers new hope, patients still need to take caution, particularly when considering the multitude of tests—including at-home cancer blood tests—advertised online. The best cancer screening tests have been tested extensively and proven both safe and effective in multiple clinical trials. Your healthcare provider can help you figure out which cancer screening tests are best for you.
Was this helpful?