How to Support Your Partner When She Has Ovarian Cancer
Was this helpful?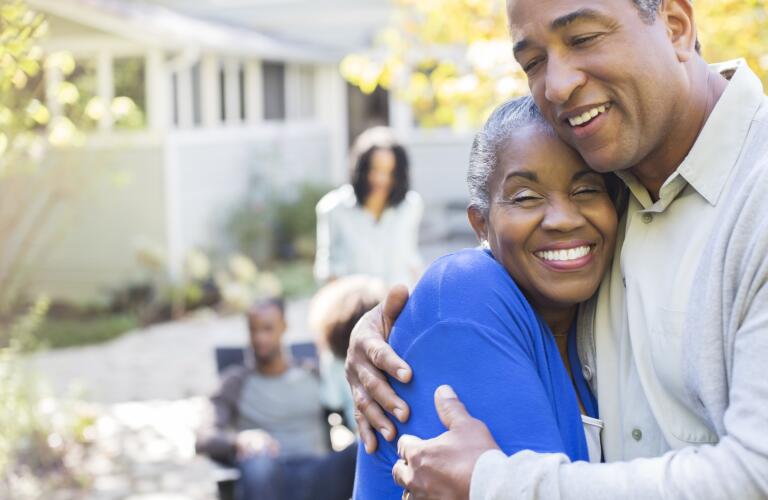 Learning that your partner has ovarian cancer may feel overwhelming and scary. You may not know what to expect or how to help, but there are many things you can do. Here are some ways you can help your partner—and yourself—through this tough time.
To better understand what she is going through, learn all you can about your partner's cancer and treatment. For example, find out the most common side effects of treatment and what you can do to help. Learn which symptoms require a call to the doctor and which you can treat at home. One good way to learn more is to offer to go with her to doctor visits and tests. She will likely be happy to have the support.
Try to be honest and open when you talk with your partner about her cancer. Let her know that you are there for her and want to help. Encourage her to share her hopes, fears and worries, and share yours, too. Also understand that sometimes she may not want to talk about her cancer. Try to respect these times and let her know that you will be there for her when she wants to talk.
Treatments for ovarian cancer can often affect a couple's sex life. Some side effects of treatment, such as vaginal dryness, can make it uncomfortable for your partner to have sex. She may also lose the desire for sex if she does not feel well or does not feel attractive. You can help by:
Finding other ways to be intimate and loving if sex is not possible
Letting her know that you still care for her and are attracted to her
Talking honestly about your feelings and letting her share her feelings about her body image and sexuality
While your partner is being treated for cancer, she may need extra help with basic tasks. These can include:
Caring for children
Getting to and from medical appointments
Grooming and dressing
Communicating with her medical team
Housework
Paying bills
Shopping and preparing meals
Taking medicine
Using the bathroom
Talk with your partner about which tasks you and others can do. For example, you may be the only person who can pay the bills, but you can ask friends or family to help with child care or preparing meals. You may also be able to get help from home health aides, nursing assistants, or other community resources. Ask your partner's doctor or medical team about resources in your area.
You may be tempted to put aside your own needs to care for your partner, but this isn't good for either of you. You can take better care of your partner when you are feeling well yourself. Here are some ways to do that:
Don't try to do everything—ask for help when you need it.
Get regular exercise and eat well.
Share your feelings with a counselor or support group.
Spend time with friends doing things you enjoy.
Was this helpful?