Holistic Nursing Can Help You on Your Cancer Journey
Was this helpful?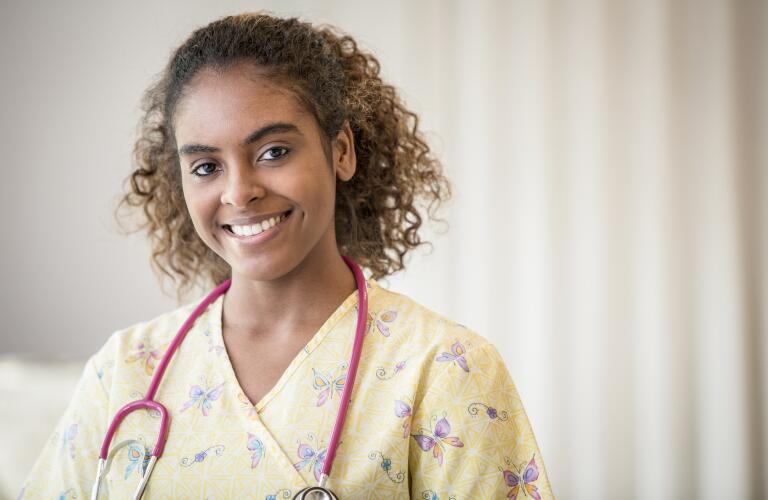 Sometimes, in the midst of intensive cancer treatment, you may feel like everything takes a backseat to the primary task at hand: ridding your body of cancerous cells.
And certainly, that's a very important goal upon which to focus. But there's a lot more to battling cancer than just chemotherapy and radiation.
A holistic nursing approach considers the entire person—the mind and the spirit, not just the body. So a holistic approach toward cancer treatment will address your psychological and social needs, as well as your physical ones. This is sometimes called an integrative approach to cancer treatment because it weaves together an array of modalities to address your symptoms and side effects; it blends conventional cancer treatment with integrative approaches to help you navigate your cancer journey.
Addressing the Whole Person
Holistic nurses believe in the importance of caring for the whole patient: body, mind and spirit. They view you, the patient, as a whole person, not just a collection of body parts or diseases or side effects.
An important part of their practice is partnering with the patient to determine together the best steps forward. Your nurse wants to know how you're feeling, what you're scared about, what you're nervous about, even the questions that you're reluctant to bring up to your oncologist or surgeon. You can tell your nurse about your hopes and fears about treatment, your anger or your optimism, your exhaustion or your exhilaration. Then you can set goals and steps for achieving those goals together.
Sometimes nurses also serve as patient navigators to help guide you through the sometimes bewildering process of going through cancer treatment and then beginning your recovery afterward. So your care team may include both an oncology nurse and a patient navigator.
Using Interventions to Lessen Side Effects
The truth about cancer treatment is that it can be very hard on your body. The medication that is working to get rid of the cancer can also take a toll on other parts of your body—and on your psyche, too. Side effects from chemo can include physical symptoms, like nausea, pain, fatigue and a type of swelling called lymphedema. But it's also common for cancer patients to experience anxiety and depression during treatment.
A holistic cancer treatment or integrative oncology approach, however, can help. Certain holistic nursing interventions have been shown to help reduce anxiety, as well as nausea and pain. So you might be interested in trying some of them. Your holistic nurse can guide you through the decision-making process and help you determine what's appropriate and potentially helpful for you.
Integrative treatments that you might be interested in exploring include:
Massage therapy

Yoga

Guided imagery

Aromatherapy
Your integrative oncology team may have preferences among some of those methods, so don't be afraid to speak up and ask for their thoughts. They may have some recommendations, based on their experience with other patients and research, as well as your expressed goals and desires.
Depending on your needs, you may be able to use one or more integrative therapiest to help you manage your pain and improve your overall quality of life and sense of well-being.
One note of caution. Before trying out complementary therapies in addition to your conventional medical treatment, be sure your entire cancer team is aware of your choice. It's important to keep the lines of communication open so that everyone has the same information.

Was this helpful?