Getting a Second Opinion on Cancer
Was this helpful?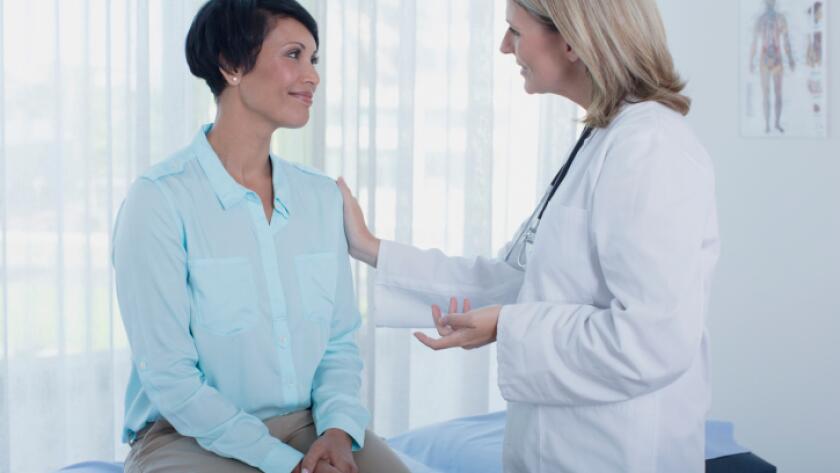 A cancer diagnosis is, to put it mildly, a life-changing event. So it's normal—maybe even expected—for you to be a little dazed after receiving the news. As a result, you may not be thinking about talking to another doctor and getting a second opinion on your diagnosis or treatment plan. But a second opinion may be able to help determine the best treatment plan for you. Talking to another doctor may help ease your mind by answering any lingering questions you might have about your diagnosis or prognosis.
Why seek a second opinion?
Many people respond to a cancer diagnosis with urgency: they want to start treatment right away! They want to get started fighting the cancer as soon as possible, and they don't want anything to impede that. Other people respond quite differently. They might feel nearly paralyzed with shock, unable to fully process the information. They're not nearly ready to even consider making the effort to seek out more opinions on their situation.
Experts, however, strongly encourage you to seek a second opinion after being diagnosed with cancer. Some of the biggest reasons to do so include:
You want a confirmation on your initial diagnosis.

You want more information about your situation, including options for treatment.

You're not entirely comfortable with the treatment plan your oncologist or healthcare team has proposed.

You don't feel a connection with your current oncologist.

You'd like to learn about other treatment options or courses of action.

Your insurance company requires it.
What can you expect from a second opinion? A second opinion can do several things:
Confirm your initial diagnosis or treatment plan.

Provide additional information that may be useful for your current diagnosis and treatment plan.

Suggest a different diagnosis or treatment plan.

Help find a new doctor you feel a connection with.
How to get a second opinion.
Once you've decided to seek a second opinion, start by asking the physician who made your cancer diagnosis. You might shy away from asking for a referral, worried that you'll inadvertently insult your doctor. But actually, most oncologists are used to fielding this type of request, and they may even be expecting it. They will be able to suggest a colleague or other specialist who is qualified to weigh in.
You have other options for finding an expert to consult, too, including:
National Cancer Institute (NCI)-designated cancer centers. The NCI centers were established as part of the National Institutes of Health to spearhead research on cancer and provide cutting-edge cancer care. There are currently 69 centers around the U.S.

Major medical centers in your region. Sometimes these will overlap with the NCI centers. Just be sure to seek out a specialist with expertise with your particular type of cancer.

Friends and family. If you know someone who's undergone treatment for cancer, ask for a recommendation for a specialist who could give you a second opinion on your own cancer diagnosis or treatment.

You can search for experienced cancer doctors in your area and read reviews by searching Healthgrades.com.
Be sure to check with your insurance company before you schedule your second opinion consultation, though. You may have to find a doctor who's still in your network in order to get coverage.
Also, you can seek a second opinion almost any time. Most people do it before starting treatment, but you can also seek out another opinon even after you've started treatment. The second doctor may be able to provide useful insight.
Once you have your second opinon, you may be wondering "Now what?"
First, talk to the doctor about the results and what they mean. After you've reviewed the information with the doctor providing the second opinion, make an appointment to go over the results with your first doctor. Your doctor will need to review the new information, especially if there's a new pathology report included in it. You can also request that both doctors consult with each other to discuss their opinions and recommendations for treatment.
You may decide to switch to the second doctor for your cancer care. Again, be sure to check with your insurance provider to make sure they'll pay for it.
And if you're still uncertain, or your two different doctors can't reach some sort of consensus that you feel comfortable with, you can seek out a third opinion.

Was this helpful?