Cancers With the Best Survival Rates
Was this helpful?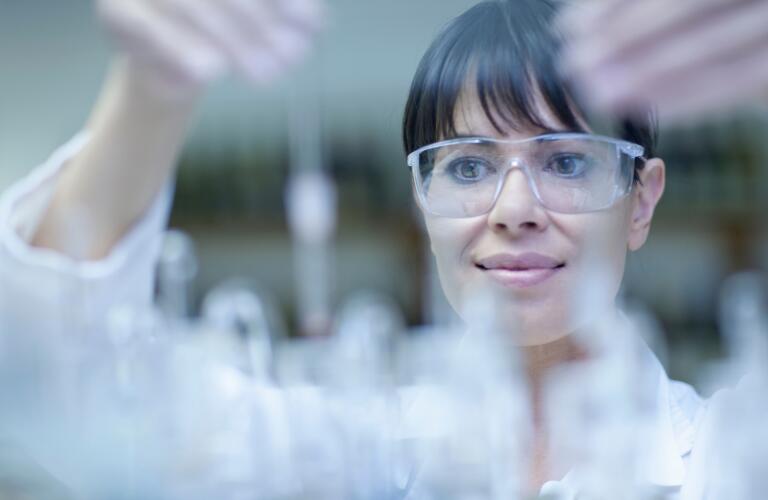 Thanks to advances in detection and treatment, cancer survival rates have climbed in recent years. According to the latest research, the five-year survival rate for cancers diagnosed between 2003 and 2009 is 68%, compared to 49% for cancers diagnosed in the 1970s. Although some unfortunate exceptions exist, in most instances five years without tumor recurrence is considered a 'cure.' Some cancers now have five-year survival rates near 100%. Here are the five cancers with the best survival rates:
Each year, nearly 300,000 American women are diagnosed with breast cancer. But there's reason for hope. Death rates for breast cancer have been declining steadily since 1989.
Part of this decline is due to the decreased use of hormone replacement therapy for menopause. (After researchers discovered a positive link between the use of estrogen and progestin supplements and breast cancer, women and physicians backed away from the once nearly-routine use of hormone treatment during menopause.) Furthermore, mammography allows detection–and, ultimately–treatment of early-stage breast cancer, and newer treatments, including hormone-blockers and medications tailored to specific cancers increase survival rates.
As a result, the five-year survival rate for breast cancers that have not spread beyond the breast is 99%. The five-year survival rate for breast cancer that has spread to the lymph nodes or nearby tissues is 84%.
Over 220,000 American men will be diagnosed with prostate cancer this year. Most of them will survive. In fact, nearly 3 million American men who received a diagnosis of prostate cancer at some point are still alive today.
Increasingly, researchers and physicians are realizing prostate cancer can be a slow-growing cancer that does not result in death. In other words, many of the (typically older) men diagnosed with prostate cancer will ultimately die of something else; the cancer does not progress to a fatal point. However, some cases of prostate cancer are particularly aggressive. Researchers are currently trying to figure out how to tell the difference between an aggressive prostate cancer, which may require immediate treatment, and non-aggressive prostate cancer, which can be observed and monitored over time without substantially increasing the risk of death.
Almost all prostate cancers (93%) are caught early, before the cancer has spread to any other organs. The five-year survival rate for these cancers is nearly 100%. For many years, PSA (prostate specific antigen) tests were used to catch prostate cancer in its earliest stages. But the usefulness of this simple blood test has been called into question in recent years, as evidence shows regular PSA testing does not increase survival rates and may be linked to overtreatment of non-aggressive prostate cancers. Current medical recommendations advise men to discuss the pros and cons of PSA testing with their healthcare providers.
Over 3.5 million Americans are diagnosed with skin cancer each year. The vast majority of these are basal cell and squamous cell skin cancer, which are easily treated and rarely cause death. Melanoma, a more deadly form of skin cancer, will affect about 73,000 Americans annually.
Yet even melanoma has an encouraging survival rate. The overall five-year survival rate for melanoma is 91%; that number increases to 98% for melanomas that are caught before they've spread, as most are. The survival rate for basal cell and squamous cell skin cancer is approximately 100%. Virtually all cases of basal cell and squamous cell skin cancers can be cured, typically by removal of the cancer; no additional treatment is usually necessary.
Catching skin cancer early is the best way to increase survival rates, so have any suspicious areas checked by a healthcare professional.
Thyroid cancer rates are rising worldwide. More than 62,000 Americans, most of them female, will be diagnosed with thyroid cancer this year. Experts say the increase in diagnoses is likely due, at least in part, to increased detection that's resulted from improved diagnostic procedures.
The good news is thyroid cancer, when caught early, has a five-year survival rate of nearly 100%. So while the odds of a thyroid cancer diagnosis have increased, so have the odds of survival.
Colorectal cancer is the third most common cancer in both men and women; just over 93,000 Americans are diagnosed with colorectal cancer annually. Yet more Americans are surviving colorectal cancer than ever before. Deaths from colorectal cancer have declined consistently over the last 20 years, as early detection increased and new treatments produced cures.
The overall five-year survival rate for colorectal cancer is 65%; the five-year survival rate for colorectal cancers caught early is 90%. The best way to boost survival rates is to undergo regular colorectal cancer screenings, beginning at age 50.
Experts expect cancer survival rates to continue to rise, as they investigate cancer screening options and develop new, more effective treatments. If you're concerned about cancer, talk to your healthcare provider to determine which screening tests and preventive strategies are best for you and your loved ones.
Was this helpful?