5 Facts About Immunotherapy for Head and Neck Cancer
Was this helpful?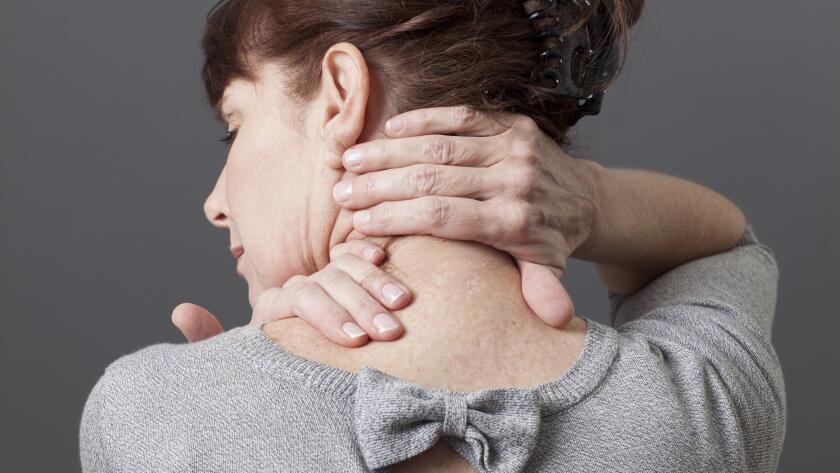 Immunotherapy, the use of medications to encourage the immune system to attack and kill cancer cells, is changing cancer care. Immunotherapy can successfully treat certain types of skin, lung and kidney cancer, and is now being used to treat head and neck cancer that has progressed despite treatment.
But despite the excitement surrounding immunotherapy, doctors say it's important to remember that it is not a "silver bullet" or miracle treatment. Here are five need-to-know facts about immunotherapy and head and neck cancer.
1. Head and neck cancers are particularly good targets for immunotherapy.
Immunotherapy seems to be most effective against cancers and tumors that have undergone a lot of mutations, and many head and neck cancers fit that bill. That may be why immunotherapy has produced some outstanding outcomes in people who previously had few options.
Historically, doctors haven't had much to offer to people whose head and neck cancer returned or progressed after treatment. A class of immunotherapy medications called "checkpoint inhibitors" are the first proven to extend survival in at least some of these patients. Some people treated with immunotherapy are doing well more than two years after their initial treatment.
2. Checkpoint inhibitors aren't a first-line treatment–at least not yet.
As of the end of 2016, two checkpoint inhibitors have been approved by the U.S. Food and Drug Administration for use in people with head and neck cancer: nivolumab (Opdivo) and pembrolizumab (Keytruda). Both are only approved for use in people whose cancer has persisted or gotten worse after treatment with chemotherapy.
Experts predict that immunotherapy will someday be used to treat people soon after a diagnosis of head and neck cancer, but right now, a lot of research studies are going on to determine if immunotherapy is more effective than traditional first-line treatments. Whether or not checkpoint inhibitors become a first treatment for head and neck cancer will depend on the results of those studies.
3. Immunotherapy doesn't work for everyone.
About 20% of people treated with immunotherapy respond to the treatment–meaning that their cancer shrinks or disappears. About 80% of people see no benefit from immunotherapy, and right now, no one knows how to predict with certainty which people will benefit and which ones will not.
Researchers are hard at work, trying to identify biomarkers and medical tests that will help doctors know, in advance, which patients are likely to benefit. Right now, though, the only way to know for sure whether or not immunotherapy treatment will help is to try it.
4. Immunotherapy may be used in combination with other treatments.
Chemotherapy, surgery and radiation have traditionally been the mainstays in the treatment of head and neck cancer, and they continue to play important roles. In fact, researchers and doctors suspect that combining radiation and immunotherapy, or chemotherapy and immunotherapy, may even be more effective than either treatment alone.
At present, there are many clinical studies testing the use of immunotherapy in combination with other treatments. These studies will eventually help doctors determine the optimal timing and sequence of treatment.
5. Serious side effects are rare.
Most people tolerate immunotherapy better than chemotherapy. The most commonly reported side effects include fatigue, mild diarrhea and skin rash or itching.
A small number of patients–about 10%, according to studies–will experience more serious side effects, including a potentially life-threatening inflammation of the lungs or bowel. Patients who experience difficulty breathing, a cough with no obvious cause, or more than four bowel movements per day above their baseline should contact their healthcare provider immediately.
If you or a loved one has head and neck cancer, talk to your healthcare provider to see if immunotherapy may be an option. Your healthcare provider can also answer your questions and help you consider your options in the context of your life.
Was this helpful?