3 Cancers That Are on the Rise
Was this helpful?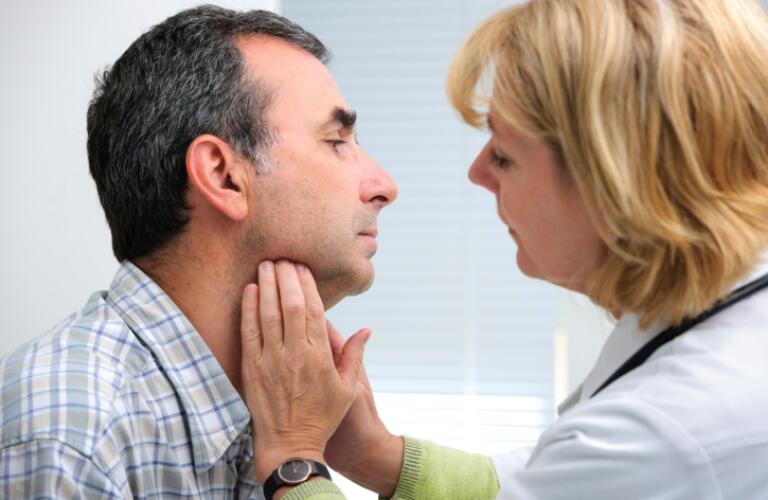 Cancer rates express the percentage of new cancer cases and the percentage of deaths from cancer. According to the American Cancer Society (ACS), cancer rates are declining in the United States overall. Unfortunately, rates for certain types of cancer are rising, particularly in children.
Cancer remains the leading cause of death in 21 states representing all regions of the country. The estimated probability a U.S. resident will have some form of invasive cancer in his or her lifetime is now 42% for men and 38% for women. While we see some cancer rates increasing, it's important to keep in mind that cancer research continues to produce new advances in both treatment and prevention. Talk with your doctor about your individual history and steps you can take to reduce your risk.
Of all the cancers on the rise, thyroid cancer has increased the fastest—tripling in three decades. However, this increase may in part be driven by overdiagnosis of cancer due to advanced imaging, according to some studies. Of the actual cases, experts have seen increases in the size of tumors, as well as faster growth. Researchers believe these trends may be related to increases in risk factors such as obesity. Mortality rates for men with thyroid cancer also increased slightly from 2003 to 2012.
The mortality rate for people with liver cancer has increased more than for those with any other type of cancer. Between 2008 and 2012, the rate of new liver cancer cases increased by an average of 2.3% per year. Roughly twice as many men were diagnosed as women. In the same time period, the mortality rates increased by an average of 2.8% per year for men and 3.4% per year for women.
People infected with hepatitis C virus (HCV) have a much higher risk of developing liver cancer. The Centers for Control and Prevention (CDC) recommends people born between 1945 and 1965 be tested for HCV. With a proper diagnosis, patients can begin treatment to eliminate HCV and, hopefully, reduce the risk of liver cancer. Currently there is no vaccine to prevent HCV, but promising research is ongoing. Hepatitis B is also a known risk factor for liver cancer, but routine preventive vaccination typically begins in childhood.
Additional risk factors for liver cancer include obesity and type 2 diabetes. Drinking alcohol has also been shown to play a role. Experts attribute between 8 and 16% of deaths from liver cancer to drinking in excess.
Sadly, the rate of cancer cases in children and adolescents has increased 0.6% each year from 1975 to 2012. However, survival rates have improved. The five-year relative survival rate has increased from 58% in 1977 to 85% in 2005. The rate remained 85% through 2011. Researchers associate this improvement with more effective treatment options and greater participation in clinical trials.
Additional cancers that are on the rise include cancers of the pancreas, kidney, small intestine, tongue, and tonsil. In women, the percentage of new cases of endometrial, vulvar, and anal cancers has increased. In men, the percentage of new cases of melanoma, testicular cancer, throat cancer, multiple myeloma (which affects bone marrow), and breast cancer has increased.
Remember, there is also good news: Deaths from cancer overall have declined. Thanks to improved diagnosis and treatment options, nearly 2 million lives were saved in a little more than 20 years. You can help reduce your own risk through lifestyle changes such as not smoking and maintaining a healthy weight. Screening tests can help doctors diagnose some pre-cancerous growths before they become cancerous. They can also detect some cancers in early stages when they may be treated more easily and effectively. Talk with your doctor about your risk factors, including any family history of cancer. Together, you can develop a personalized prevention and screening plan.
Was this helpful?