5 Ways to Manage Pain After a C-Section
Medically Reviewed By William C. Lloyd III, MD, FACS
Was this helpful?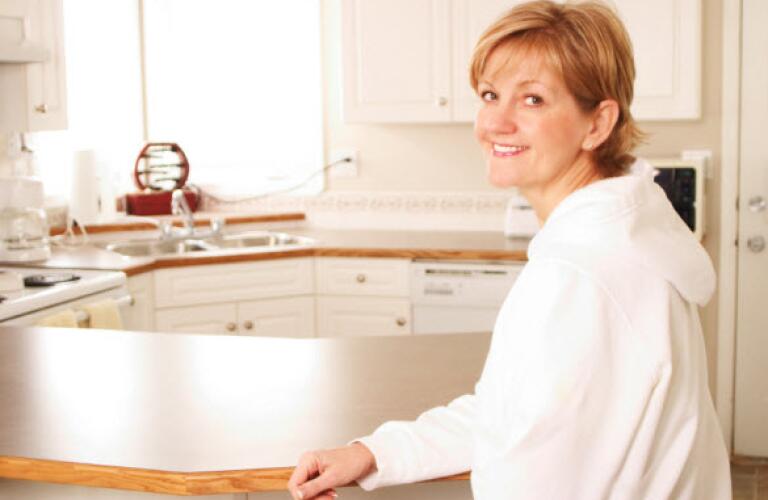 Cesarean section (C-section) is major surgery that occurs for one in three American births. It is the most commonly performed in-hospital surgical procedure. Like any abdominal surgery, you'll have pain afterwards. Here are some tips for moving beyond the pain after your C-section.
You may not have the slightest desire to get out of bed after your C-section. But get up and walking as soon as you can, even if it's little walks around your hospital room or up and down the hallway of your house. Lack of movement creates stiffness that can turn into soreness and pain, and light walks will keep your muscles and joints loose. Physical activity also means more mental activity. Walking helps you feel like you can start to accomplish more.
C-section pain in the first 1 to 2 weeks after surgery can be pretty intense, and it takes many women until week 3 or 4 to feel better. In the meantime, take the pain medications your doctor recommends. You deserve the relief! If you're breastfeeding, your doctor will prescribe pain meds that are safe for the baby and that won't affect your milk supply. And take your dose well before you're in agony. C-section pain relief is much more effective when you stay on top of it. Once you're deep into pain, it will take much longer to feel the effects of medication. Set a timer to take your pain meds on schedule.
In the weeks after a C-section, you may have discomfort and numbness from your lower abdomen up to a few inches above your incision. You probably won't be able to wear snug pants for several weeks because the placement of the waistband may hurt your incision. Wear the loosest, softest pants you can find that rest high on your waist while your incision heals. You can also wear night gowns, nursing gowns, dresses, and maternity clothes until you can fit back into your regular pants.
Laughing, coughing and sneezing will hurt after your C-section. All of these activities may cause sudden pain in your incision. To soften the pain a bit, press your incision gently with a pillow or towel whenever you make sudden movements. You'll be back to normal by the time your baby starts laughing with you!
Be sure to follow all your doctor's orders—but especially instructions about what you can't lift and for how long. As much as you may want to get back to everyday activities, straining your healing abdominal muscles could hurt you more and put you out of commission for even longer than the typical six weeks. Carrying your newborn is fine since they typically weigh less than 10 pounds. But leave all the heavy lifting—from laundry baskets to shopping bags to toddlers—to others for now.
Was this helpful?