Why Finding Support During Breast Cancer Treatment is Crucial
Was this helpful?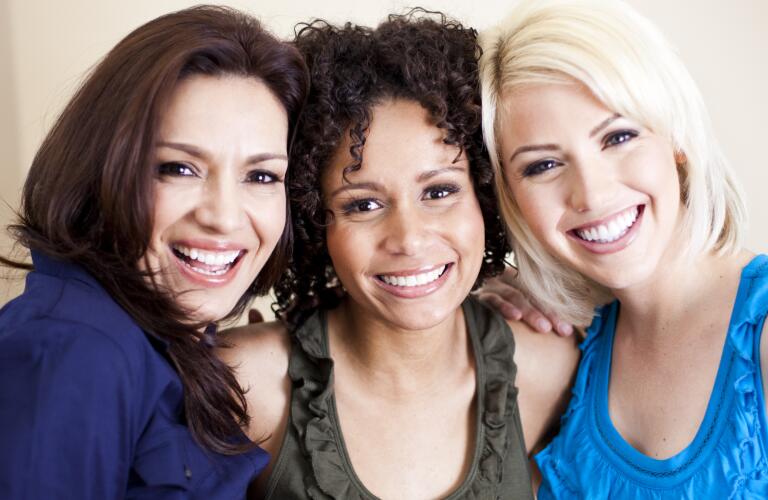 If you haven't started treatment for your breast cancer, or if you're at the beginning of your treatment journey, there's one thing you should know: ongoing support during your breast cancer treatment is crucial to your health. Studies have shown women in treatment with a strong social support system have better health outcomes and a more positive body image compared to women without support networks. And there are many other reasons why leaning on others during this difficult process can make a big difference.
Your treatment plan involves quite a few components which all work together to help you achieve the best outcome possible. It's important to follow your treatment plan exactly as your doctor says, but this might mean you'll be faced with certain practical challenges.
5 Things You Didn't Know About Breast Cancer
Depending on the type of treatment you receive, you'll have to make regular visits to your doctor's office or hospital. You'll probably need to take several different medications, and you'll have to pay close attention to the timing, dose, and frequency of each. For many women, sticking to a treatment plan can become confusing and overwhelming. It can be especially hard to adjust your lifestyle to your treatment plan since there's usually so much involved.
If you can, ask a friend or family member to help you make it to your appointments and keep track of all your medications. You might need someone to help babysit your children or stay with your elderly parents if you'll be away for several hours. Regardless of your unique needs, there will probably be something you just can't handle as you're receiving treatment–and that's okay. That's why it's important to allow the people you trust to help as much as they are able to.
It's no secret that paying for cancer treatment can be very expensive. There are many costs associated with having cancer, and they can add up quickly. It can be even more challenging to deal with your insurance company. In fact, the type of health insurance you have can be directly tied to the amount of financial stress you experience after your diagnosis.
There are many supportive resources you can tap into to help ease some of the stress associated with the financial burden of cancer. Many healthcare facilities have patient service offices that work directly with breast cancer patients and families to provide financial assistance. They may help you determine if you qualify for any programs to help lower your prescription drug costs. Often, these professionals can also work with your insurance company to help you better understand your benefits, what your insurance will pay for, and what your payment options are.
There are several different breast cancer treatments your doctor might suggest for you, and each comes with the possibility of side effects that can impact your ability to perform your regular daily roles. Each woman with breast cancer is unique, so you might not have the same side effects from treatment as another woman with cancer.
Treatment side effects can be unpleasant, and it's important to have people around who can help you with day-to-day issues you might face. Having a trusted family member or friend help take care of the house, shop for groceries, or make meals when you don't feel up to it can lower your stress levels tremendously.
Nothing stays the same once you begin cancer treatment, and having a strong support network in place can help you keep going even when it gets hard. Your family, friends, and members of your community can all be sources of encouragement and help. Other cancer survivors and members of online communities can be wonderful resources for guidance and comfort as you complete your journey. In many cases, patients benefit from talking to a psychiatric oncologist or therapist during this process. It's important to have as much support as possible during treatment, since it can increase the likelihood of a better outcome and allow you to focus on your recovery.
Was this helpful?