Double Mastectomy and Breast Cancer Survival Rates
Was this helpful?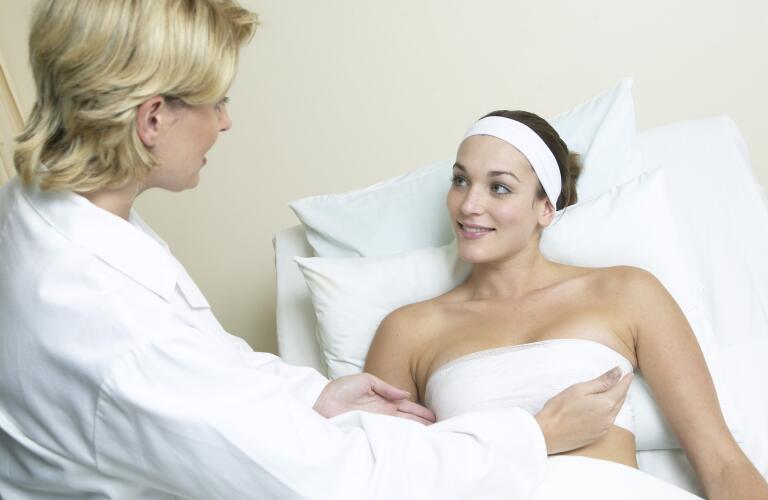 The number of women diagnosed with breast cancer each year has remained generally stable for more than 10 years, at over 200,000 women annually. For those with early stage breast cancer, the disease is highly treatable, and there are also successful treatments for women with more advanced cancers. Still, there has been a rise in the number of women choosing to have both breasts removed after finding out they have breast cancer, even when doctors have recommended less invasive treatments such as a lumpectomy and radiation.
From 2002 to 2012, the number of women with breast cancer who had a double mastectomy tripled. The increase was even greater in women under 40, where the percentage increased five times, to about 25%. But has the increase in double mastectomies resulted in more women living longer with breast cancer? Here are some important facts about mastectomy and breast cancer survival rates.
When comparing women who had tumor removal (lumpectomy) and breast removal (mastectomy), the survival rates are similar for those with stage I or stage II cancers. In a study of almost 190,000 women in California who were diagnosed with early-stage breast cancer in one breast, there was no statistically significant difference in survival at 10 years among women who underwent double mastectomy and those who did not:
Lumpectomy and radiation: 83.2% 10-year survival rate

Single mastectomy: 79.9% 10-year survival rate

Double mastectomy: 81.2% 10-year survival rate
For many women with early stage breast cancer, the risk of recurrence or additional cancer is low. If you don't have certain genetic mutations, such as in the BRCA gene, or a strong family history of breast cancer, you have a less than 1% chance per year of getting more cancer. Since only 5 to 10% of women have the genetic mutations that indicate a higher risk, in the majority of cases breast removal may not be necessary. However, women who do have a high genetic risk factor, such as Angelina Jolie, may benefit from a double mastectomy, which Jolie publicly chose to undergo in 2013. Your doctor can explain your level of risk to you based on your individual history and test results.
While a double mastectomy does not affect survival rates for most women with early stage breast cancer, some women are choosing to have the operation for peace of mind or because they feel they may have more symmetrical results from breast reconstruction surgery. However, a double mastectomy is a bigger procedure than a lumpectomy. It comes with a longer recovery and more chance of complications, though the complication rate is still low. Sometimes you can have breast reconstruction during the same operation as that to remove your breasts, but make sure you understand what is involved in breast reconstruction and how doctors can match a reconstructed breast to a natural breast.
A diagnosis of breast cancer can sweep you up in a whirlwind of information about type, stage, prognosis and treatment options. If you find out you have the disease, get up-to-date information from reliable sources and discuss it thoroughly with your doctor. Ask your doctor specific questions and don't hesitate to get a second opinion before you commit to treatment, though you can change your mind at any time. Make sure your decisions are based on a thorough understanding of how treatment affects outcomes and your own preferences, so you can make the choice that's right for you.
Was this helpful?