PHYSICIAN VOICES

Breakthroughs in Advanced Hormone-Sensitive Breast Cancer Treatment

Was this helpful?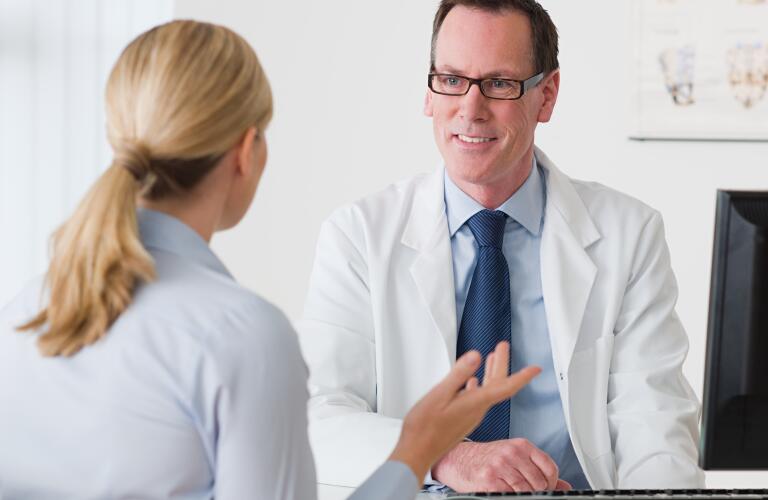 Over the last 20 years, the life expectancy of patients with metastatic breast cancer has virtually tripled.
Nearly half of all patients with stage IV breast cancer are living more than five years. And we have new research and treatments to thank for that.
Most women with advanced breast cancer have been treated in the past for early stage disease and are experiencing a recurrence. Many of these patients don't realize that treating advanced breast cancer is a lot different than what they experienced their first time around. In fact, some of the newest therapies came out so recently that they might not have even been available when the patient was first receiving treatment.
5 Things You Didn't Know About Breast Cancer
Because advanced cancer is metastatic, meaning the cancer has spread to other parts of their body, the primary treatment is not surgery or radiation—we can't just surgically remove the tumors or radiate one area of the body to kill the cancer cells. Rather, these patients need systemic drug treatment that will control the cancer throughout the body. But this doesn't necessarily mean we immediately turn to chemotherapy, either; unlike chemo, which kills cancer cells and healthy cells, these new drugs take more specific actions to prevent cancer cells from growing and spreading in the first place.
Understanding what causes a patient's cancer cells to grow is the first step in determining the right treatment. Recognizing the differences in the biology of the disease has had an enormous impact on what we as medical oncologists do. Our deeper understanding of the intricate details of cancer has revolutionized oncology treatment. Fifteen years ago, we didn't know the differences between the pathways and proteins that play a role in cancer growth; now, these terms are part of the everyday lexicon in our field.
As a result of these discoveries, we now use certain tests to analyze a tumor and identify if its growth is influenced by the reproductive hormones, estrogen and progesterone, or if it interacts with a protein called human epidermal growth factor 2 (HER2). Sometimes, breast cancer cells don't use either of these to grow—we call this triple negative breast cancer. If your breast cancer cells grow with help from your hormones, we call it hormone receptor-positive (HR-positive) breast cancer, and if the cells grow using HER2, it's known as HER2-positive breast cancer. When we've identified that hormones or HER2 are helping the cancer propagate, we use drugs that specifically act to stop the cell growth cycle and block hormones and HER2 from interacting with cancer cells. In cases of triple negative breast cancer, we'll still turn to chemotherapy, as we don't yet know what factors are causing the cancer to grow in those patients.
About 75% of breast cancer patients have HR-positive breast cancer. For decades, we've treated this type of cancer with hormone therapy, also known as endocrine therapy. One of our goals in these cases is to drastically lower the levels of reproductive hormones so the cancer cells can't use the hormones to grow. We also use medications to block the cancer cells from being able to interact with the hormones. In postmenopausal women, we'll prescribe a class of drugs called aromatase inhibitors, and these treatments effectively help breast cancer patients control their disease—for a while.
We've found that over time, these hormone therapies stop working to control cancer cell growth. After several years, a resistance develops and the cancer begins to progress again. That's where these new drugs come into play. In only the last few years, researchers have developed medications called CDK4/6 inhibitors. These drugs interfere with the process of cell growth. When patients take CDK4/6 inhibitors in combination with hormone therapies, these new drugs help delay the patient becoming resistant to hormone therapies—their bodies continue to respond to the medication for much, much longer.
Another benefit of these CDK4/6 inhibitors is they're relatively tolerable—side effects are nowhere near as difficult to manage as with chemotherapy. Several of my patients complain of fatigue, and sometimes hair thinning, but the most common side effect is lower levels of white blood cells that help fight infections, called neutropenia. This can raise your risk of developing an infection, but it's very rare that patients experience severe infections. And we perform blood tests regularly to monitor these white blood cell levels and make sure patients are healthy.
Currently, three of these drugs are approved by the Food and Drug Administration (FDA): palbociclib (Ibrance), ribociclib (Kisqali) and abemaciclib (Verzenio), but there are a few more coming down the pipeline.
In addition to CDK4/6 inhibitors, a class of drugs that block a pathway called mammalian target of rapamycin (mTOR), called mTOR inhibitors, can also help delay cancer progression when taken with hormone therapy. Only one mTOR inhibitor has been approved by the FDA so far—everolimus (Afinitor)—but researchers are working on understanding this process and developing more similar drugs to help breast cancer patients live longer, better lives.
As an oncologist, it's exciting to see these major improvements in treating metastatic breast cancer. Of course, I can never tell patients how long their remission will last, because the science of oncology is not good enough (yet!) to predict how long a patient will respond to treatment. However, there are many more options today than ever before to treat someone with advanced breast cancer, and that's very heartening and encouraging for patients and doctors embarking on the treatment path together.
Was this helpful?