Finding the Right Surgeon for Breast Augmentation
Was this helpful?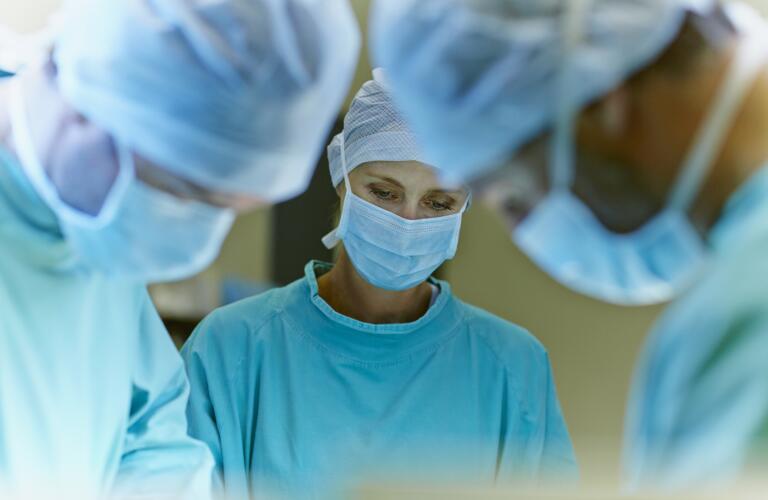 If you're thinking about having your breasts enlarged, take the time to find a highly qualified surgeon. This is major surgery with risks. You can minimize those risks by choosing a skilled surgeon with significant experience performing breast augmentation. You want someone you can trust. Use this checklist to help you find the right surgeon for you.
Look for a surgeon with board certification. A board-certified plastic or cosmetic surgeon must go through a rigorous process of training, testing and experience to get this credential.
Here's what to look for:
A plastic surgeon certified by the American Board of Plastic Surgery (ABPS) or The Royal College of Physicians and Surgeons of Canada. These doctors may have training in cosmetic surgery as part of their overall surgical training. If you already have a surgeon in mind, you can use the ABPS website to check if he or she is an ABPS-certified surgeon. Surgeons may also choose to join the American Society of Plastic Surgeons (ASPS) or the American Society for Aesthetic Plastic Surgery (ASAPS). Society membership means that the surgeon meets additional criteria. For instance, ASPS members complete ongoing education each year. ASAPS members operate in trusted surgical facilities. These groups accept only surgeons who are board-certified by either the U.S. or Canadian board. You can search for a surgeon in your area using the ASPS "Find a Surgeon" tool or the ASAPS "Find a Surgeon" tool.

A cosmetic surgeon certified by the American Board of Cosmetic Surgery (ABCS). These surgeons first trained in plastic surgery or another specialty, such as general surgery or dermatology. They then pursued additional training and board certification in cosmetic surgery. Check the ABCS website for ABCS-certified surgeons in your area.

Next, find out how often a surgeon has done breast augmentations. You want a surgeon who does this surgery on a regular basis. Your surgeon will have to determine the right shape of implants for your body to achieve your goals for the surgery. Surgeons usually get better at this with experience.
Use doctor review sites like Healthgrades.com to check for disciplinary actions taken against surgeons you're considering. You can also look up the status of a surgeon's medical license. To do that, check the website of your state's medical licensing board. Start with the Federation of State Medical Boards at www.fsmb.org.
Make sure the surgery center the surgeon uses is accredited. This is usually the case with hospitals. Some surgical suites located in offices are not accredited. To check, go to the website of the American College of Surgeons.
Get references from potential surgeons. Also, talk to friends or relatives who've had the surgery. Were they satisfied? What did they like, or not like? What about the surgeon's "bedside manner"? It's helpful to hear first-hand accounts of other people's experiences.
Narrow down your list of potential surgeons. Then, schedule consultation appointments. This is when you can take all the research you've done and make sure the surgeon is someone you trust to do your procedure. During the consultation, the surgeon should thoroughly explain all aspects of the procedure and be able to answer all your questions.
When you leave the consultation appointment, you should:
Know exactly what to expect before, during and after surgery.
Feel comfortable with the surgeon and his or her manner.
Have the sense the surgeon understands what you want from the augmentation.
Feel that he or she was honest about whether the procedure will meet your objectives.
In the end, you are looking for a surgeon with:
The right credentials
Positive reviews from other patients
A good rapport with you during a consultation
Based on these factors, you should be able to choose the best surgeon to perform your breast augmentation.

Was this helpful?