Iron-Deficiency Anemia in Women of Color
Was this helpful?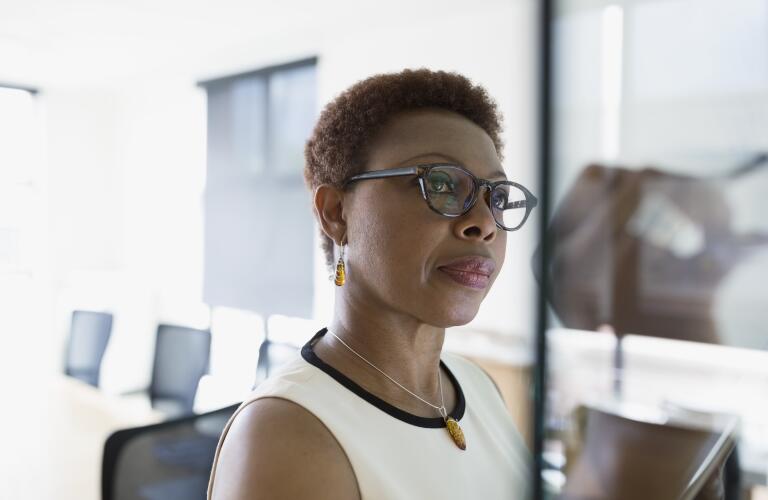 Your body needs iron to make a protein called hemoglobin that's found in your red blood cells. Hemoglobin is responsible for transporting oxygen from your lungs to the tissues of your body. Without enough iron, your hemoglobin levels can drop, leading to a condition called iron-deficiency anemia.
Iron-deficiency anemia is shockingly prevalent. According to the World Health Organization (WHO), it affects over two billion people worldwide. Women of child-bearing age have an increased risk of becoming anemic, and many studies indicate that this risk is even greater in women of color. Iron-deficiency anemia can lead to health problems if undiagnosed or untreated. If you're a woman of color, here are some important things for you to know.
5 Things You Didn't Know About Anemia
In its early stages, iron-deficiency anemia may go undetected, but as it progresses, you may begin to notice the following signs and symptoms:
Pale skin

Cold extremities

Fast heartbeat

Restless leg syndrome

Pica- a desire to eat things with no nutritional value like clay or ice
Recognizing symptoms of iron-deficiency anemia is important since serious complications can develop if it persists over time. Because less oxygen is being carried in your blood, your heart has to pump harder to deliver oxygen to the cells in your body. This can lead to an irregular heartbeat or even heart failure. Pregnant women with iron-deficiency anemia may go into premature labor or deliver babies with a low birth weight.
Statistically in the United States, anemia in black women and Hispanic women occurs 2 to 3 times more often than in Caucasian women. Globally, in countries such as India, over half of the women of reproductive age are anemic. However, researchers still don't know exactly why women of color have a higher incidence of iron-deficiency anemia.
We do know that there are certain things that put you at higher risk for developing iron-deficiency anemia, and this may provide some insight:
Heavy or long menstrual periods: Blood loss during your period can increase the chance of anemia, especially if your periods last longer than five days or are particularly heavy. Black women are more likely to have uterine fibroids, noncancerous growths in the uterus, which can cause excessive menstrual bleeding.

Pregnancy: Your blood volume and need for additional iron increase during pregnancy, making it more likely you'll become anemic.

Vegetarian diet: Your body uses food as a source of iron. People who don't eat meat may have a harder time getting a sufficient amount of iron. A study of iron deficiency in Indian women found those who eat a strict vegetarian diet are significantly more at risk of developing iron-deficiency anemia than those who eat meat and other iron-rich foods like eggs and fish.
Certain medical conditions that interfere with your body's ability to absorb iron, like celiac disease, or those that cause internal bleeding, such as stomach ulcers, can also contribute to iron-deficiency anemia. Chronic diseases like diabetes and kidney disease can further exacerbate anemia by impacting your body's ability to make red blood cells and absorb nutrients.
Depending on its severity, iron-deficiency anemia can be treated a variety of ways:
Dietary changes: Incorporating iron-rich and iron-fortified foods such as red meat, beans, nuts, and certain cereals can help build up your iron stores in your body. Eating foods with vitamin C, like oranges and tomatoes, also improves iron absorption.

Iron replacement: Iron pills are often used to give your body an extra boost. More significant anemia may require an infusion of iron into a vein or in rare cases, a blood transfusion.

Slowing blood loss from periods: Your doctor may prescribe birth control pills to improve heavy periods. Surgery to remove fibroids, to remove the lining of your uterus, or to remove the uterus completely may be needed if heavy blood loss persists.

Addressing underlying medical conditions: Stopping other sources of bleeding and treating other contributing conditions may be necessary to improve your anemia.
If you are experiencing symptoms of anemia or are concerned that you at risk for becoming anemic, talk to your doctor. A simple blood test is often all that's needed diagnose the condition. Thankfully, iron-deficiency anemia is usually treatable, and with some time, you'll soon be feeling better.
Was this helpful?