The Obesity and Bipolar Disorder Puzzle
Was this helpful?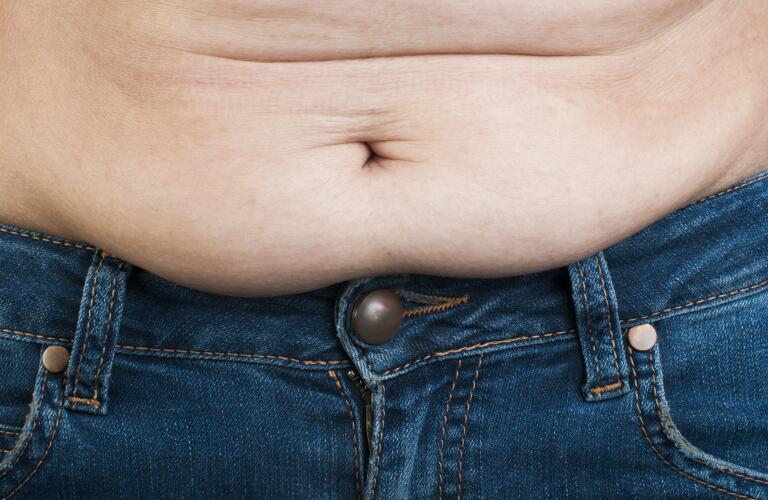 Being overweight is a common problem for people with bipolar disorder. At least 80% of those with a serious mental illness, including bipolar, are overweight or obese.
Studies have observed a relationship between obesity and bipolar disorder. One study of more than 9,000 people found that those who were obese were more likely to have bipolar disorder than any other mental health issue. Another study noted that about 12% of those with a binge eating disorder also had bipolar disorder.
The link between obesity and bipolar disorder remains a puzzle with many parts. Inactivity and unhealthy eating are part of the problem. Bipolar medications also share the blame because they tend to make you hungry. When you feel hungry you tend to eat more calories than you need especially if you're not very active.
People with a mental illness often feel a stigma. If you feel this way, you may be avoiding group activities, like dancing, sports or gym workouts—excellent ways to get the exercise you need.
Research has not yet determined whether bipolar disorder itself affects the body in some way that also affects weight. The effects of obesity on someone with bipolar disorder, though, are clear.
Being obese with bipolar disorder can have serious long-term health effects. One of the greatest threats is developing diabetes, a serious disease. People with a bipolar disorder and diabetes may cycle faster between depression and mania symptoms. Plus people with diabetes are more apt to be hospitalized than those who don't develop diabetes.
People with a mental illness like bipolar are more likely than others to die from complications of heart disease. High blood pressure, high cholesterol, and some types of cancer also occur more often in people who are bipolar. Extra weight plays a role in all of these conditions.
Medications Can Cause Weight Gain
Why are people with bipolar disorder more likely to be obese? There's no one answer. But experts agree that the medication used to treat the condition can increase appetite and effect weight gain.
Lithium, for example, is a mood stabilizer that's often prescribed for bipolar disorder. However, it can cause weight gain and contribute to a weight problem in some people who take it. A different mood stabilizer drug—Lamotrigine—is less likely to cause weight gain.
Valproic acid is another mood stabilizer drug that can cause weight issues. In teenage girls, it increases testosterone levels. This, in turn, can cause polycystic ovary syndrome (PCOS), and PCOS may contribute to obesity.
Being overweight or obese is common in people with bipolar disorder. But you can take action to work on your weight.
Talk to your doctor about your medications. One that doesn't cause weight gain may be a better choice for you. For example, lamotrigine is a mood stabilizer that's less likely to cause weight gain. One study of people with bipolar who were obese found that those on lithium for a year gained weight but those on lamotrigine actually lost weight.

Eat well and get active. Start by talking to your doctor about adding lifestyle changes to your bipolar treatment plan. These include eating better and exercising. Eat more fruits and vegetables, less junk food, fewer sugary drinks, and eat smaller portions. For exercise, do whatever makes you happy. Walk, run, dance—it doesn't matter what you do as long as you're moving and active. One study of overweight people with bipolar found that those who did these things lost 7 pounds more than the others, and they kept the pounds off.

Consider weight-loss surgery if you need to lose a lot of weight. Ask your doctor if weight-loss surgery would be right for you.
Although there's no absolute answer to the puzzle about obesity and bipolar, you don't have to give in to it. Taking steps to keep your weight under control, or lose weight if you need to, will help you better manage your condition.
Obesity is common among people with bipolar disorder.

If you have bipolar disorder and are also obese, your symptoms may be worse and harder to control.

Work with your doctor on ways to get your weight under control. This may include changing medications, eating better, and being more active.
Was this helpful?