Medications for Bipolar Disorder
Was this helpful?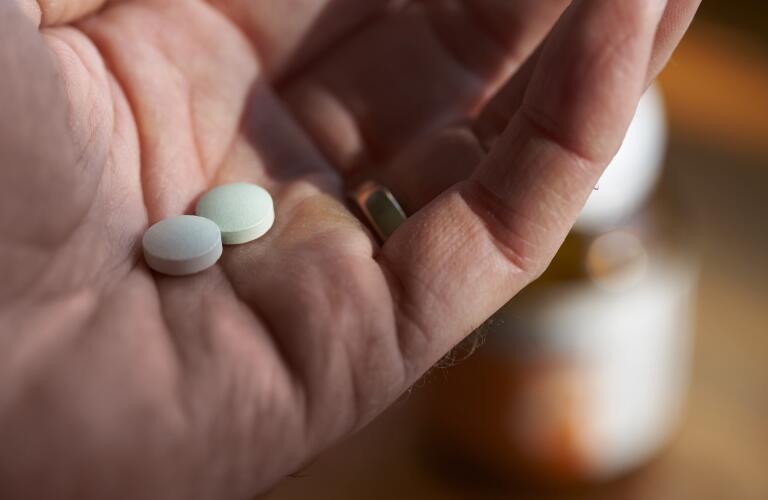 If you have been diagnosed with bipolar disorder, there are several treatment options that can help you lead a healthy and productive life, including therapy and medication. But with all the medication options available, understanding how they work and how they help may become confusing.

The following breakdown can help you begin a conversation with your doctor about which medication, or combination of medications, is right for you.
What they do: Mood stabilizers are prescribed to help control manic or hypomanic (a milder form of mania) episodes, or even out the high and low mood swings. Some, called anticonvulsants, are also used to treat epilepsy. They work by decreasing abnormal activity in the brain.
Examples: Lithium (Lithobid), valproic acid (Depakene), divalproex sodium (Depakote), carbamazepine (Tegretol, Equetro, others), and lamotrigine (Lamictal)
Common side effects:
Itching, rash

Excessive thirst

Frequent urination

Nausea and vomiting

Slurred speech

Shaky hands (tremors)

Fast, slow, irregular or pounding heartbeat
Be aware: If your doctor has prescribed lithium, you should have your lithium levels checked regularly (with a blood test) to make sure your kidneys and thyroid are working normally. Lithium is eliminated from the body through the kidneys, so if they are not functioning properly, your lithium level may rise, and you may need a lower dose of medication.
What they do: Antipsychotics are primarily used to treat symptoms of mania, such as feeling agitated, having hallucinations or delusions, and experiencing racing thoughts. Your doctor may prescribe some of these medications alone or add a mood stabilizer to help with symptoms of depression.
Examples: Olanzapine (Zyprexa), risperidone (Risperdal), quetiapine (Seroquel), aripiprazole (Abilify), ziprasidone (Geodon), lurasidone (Latuda), or asenapine (Saphris)
Common side effects:
Drowsiness

Dizziness

Restlessness

Weight gain

Dry mouth

Constipation

Nausea
Be aware: Long-term use of first-generation (or "typical") antipsychotic medications may lead to a condition called tardive dyskinesia (TD), which causes uncontrollable muscle movements, usually around the mouth. If you think you may have TD, talk to your doctor before discontinuing your medication.
What they do: Antidepressants affect certain brain chemicals, called neurotransmitters (including serotonin, norepinephrine and dopamine) that are associated with depression. This relieves symptoms such as apathy, hopelessness and sadness. Along with an antidepressant, your doctor may also prescribe a mood stabilizer or antipsychotic, since antidepressants can sometimes trigger manic episodes.
Examples: There are a wide variety of antidepressants available to treat depression. Some of the most common include selective serotonin reuptake inhibitors (SSRIs), which are safer and generally cause fewer side effects. SSRIs include fluoxetine (Prozac, Selfemra), paroxetine (Paxil, Pexeva), sertraline (Zoloft), citalopram (Celexa), and escitalopram (Lexapro). Talk to your doctor about the benefits of these versus other available options.
Common side effects:
Be aware: If you are having thoughts of aggression, violence or suicide, be sure to call 911 or get help right away.

What they do: Anti-anxiety medications are generally prescribed to help reduce anxiety, panic attacks, and extreme fear and worry. They can also help improve sleep.
Examples: The most common anti-anxiety medications are called benzodiazepines, which are often used for general anxiety. Examples include clonazepam (Klonopin), alprazolam (Xanax), and lorazepam (Ativan). Or your doctor may prescribe beta-blockers, which help manage physical symptoms of anxiety, such as trembling, rapid heartbeat and sweating. Buspirone (BuSpar) is a medication that works differently from other anti-anxiety medications, and it's sometimes used for the long-term treatment of chronic anxiety.
Common side effects:
Changes in sex drive or ability
Be aware: Because you can build up a tolerance to this medication, and may need higher and higher doses over time, your doctor will most likely prescribe it on a short-term basis. If you suddenly stop taking an anti-anxiety medicine, you may have withdrawal symptoms or your anxiety may return, so be sure to taper off them slowly.

Finding the right treatment for your particular symptoms may take some trial and error. Often, your body just needs a little time to adjust to the treatment, or you may need a change in dosage or an entirely different medication. Though it may be tempting, don't stop taking a medicine or reduce your dosage without talking to your doctor first. It may take several weeks before you feel the benefits, but don't give up. Continue to work with your doctor to find what works best for you.
Was this helpful?