Low Back Pain Facts
Was this helpful?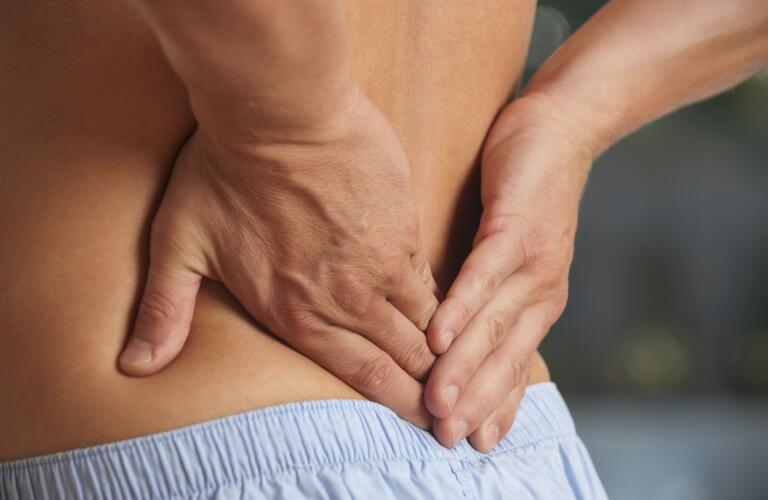 Do you have a sore back? Low back pain can range from mild, dull, and annoying to persistent, severe, and disabling. It can restrict mobility and interfere with a person's daily activities.
Low back pain is one of the most significant health problems we face today. Consider these statistics from the National Institutes of Health: 70 to 85 percent of all people have back pain at some time in their life. Americans spend at least $50 billion each year on the condition, and it's the most common cause of job-related disability and a leading contributor to missed work.
Even with today's technology, the exact cause of low back pain is usually hard to pinpoint. In most cases, back pain may be a symptom of many different issues, including any/several of the following:
Overuse, strenuous activity, or improper use (such as repetitive or heavy lifting, or exposure to vibration for prolonged periods of time)

Trauma

Injury

Degeneration of vertebrae (often caused by stresses on the muscles and ligaments that support the spine, or the effects of aging)

Infection

Abnormal growth (tumor)

Obesity, which causes increased weight on the spine and pressure on the discs

Poor muscle tone in the back

Muscle tension or spasm

Sprain or strain

Ligament or muscle tears

Joint problems (such as spinal stenosis)

Smoking

Protruding or herniated (slipped) disk

Disease (such as osteoarthritis or spondylitis)
In addition to a complete medical history and physical exam, diagnostic procedures for low back pain may include the following. However, during many initial assessments and exams, specialized tests aren't recommended.
Specific treatment for low back pain may include the following: a change in your activities, medication, physical rehabilitation and/or therapy, occupational therapy, weight loss, quitting smoking, spine surgery, or assistive devices such as mechanical back supports.
You can take steps to prevent low back pain. Your doctor can teach you correct lifting techniques and how to maintain correct posture while sitting, standing, and sleeping. Exercising regularly, staying at a healthy weight, and avoiding smoking all help. Reducing emotional stress also may be beneficial, since it can cause muscle tension.

Was this helpful?