What to Know About Autism Screenings
Was this helpful?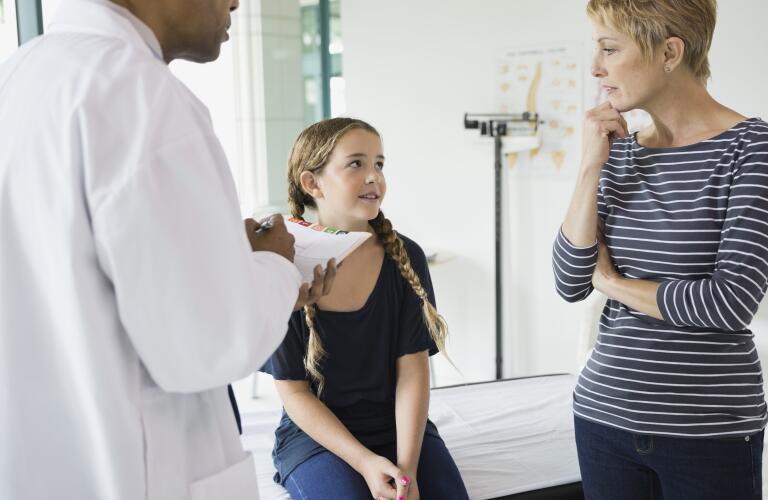 The rapid increase in the number of children diagnosed with autism spectrum disorder, or ASD, over the past 15 years has raised both awareness and concern among new parents.
Autism spectrum disorder is a neurological developmental disability that can range from mild to severe. Children with autism have problems with communication and demonstrate repetitive or restrictive behaviors, including narrow interests, inflexibility, intolerance to change, and adherence to rituals.
Screenings can identify children who may have ASD for the purposes of early treatment, but experts disagree on who should be screened and what age is appropriate. Some groups recommend that all children be screened, including the American Academy of Pediatrics and the U.S. Centers for Disease Control and Prevention (CDC). Others, like the U.S. Preventive Services Task Force, want to see more research before making a recommendation for or against screening children who show no signs of autism. Here's what parents should know about autism screenings and how to get your child tested.
The sooner a child is diagnosed, the better the outlook for successful treatment. Children with autism spectrum disorder have a wide range of behaviors and ASD is different in every child, so treatment is not one-size-fits-all. Experts call the various treatments for autism "interventions," meaning trained individuals intervene with different kinds of therapies and approaches tailored to a specific child. Studies show that the earlier these interventions begin, the more effective they can be in helping a child learn to communicate and interact with the world around him or her.
According to the American Academy of Pediatrics and the CDC, all children should be screened specifically for autism spectrum disorder during regular well-child doctor visits at 18 months and 24 months old. Additional screening might be needed if a child has risk factors for ASD, such as other family members on the autism spectrum, or if the child shows some signs of possible ASD. Autism spectrum disorder can be reliably diagnosed very early in life, so if your pediatrician has not done a screening, ask for one. Autism screenings are covered under the Affordable Care Act, so there is no cost or co-payment for you.
There is no diagnostic test, such as a blood or urine test, that signals ASD. But, there is a clear list of observable behaviors your pediatrician can assess. Your doctor will look to see if your baby looks to you for assurance, interacts with you during a conversation, responds when called by his or her name, giggles, and demonstrates other interactive activity like pointing, waving, and crying. There is also a questionnaire for parents, called an M-Chat, which many doctors use to gather information from the family about behavior at home. An M-chat and other similar tests can help the doctor know whether to ask you about possible language delay and behavioral concerns. Your doctor may also ask about other family members and listen to any comments you have about what you've been seeing in your baby.
If your doctor recommends that your baby go on to further testing, it does not mean your child definitely has autism. But if your provider does suggest additional tests, the next step is a comprehensive diagnostic evaluation, in which experts look more closely at developmental signs and discuss further with the family. The evaluation may also include a hearing and vision exam, genetic testing, neurological testing, and other medical assessments.
There are several kinds of specialists who can do this type of evaluation, including developmental pediatricians, child neurologists, and child psychologists or psychiatrists.
If your child is diagnosed with autism, it's important to know there are effective treatments and services available. If your doctor doesn't see cause for concern after a screening and you do, don't be shy about following up with further testing, because screenings may miss some children on the spectrum. Also, don't hesitate to seek expert consultation if your regular pediatrician seems disinterested. The sooner you get an accurate diagnosis, the sooner your child can start getting help.
Was this helpful?