Tips for Managing Autism Symptoms at Home
Was this helpful?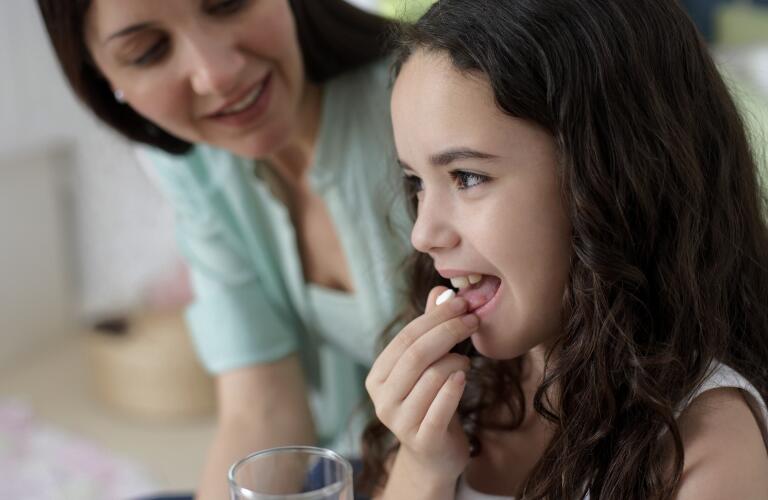 After your child is diagnosed with autism, you enter a world of specialists: trained professionals who use their expertise to help your child meet goals, cope with problems, and become a more happy and successful person.
Having a team providing therapy is crucial, but what about the rest of your child's day—the part spent with you at home amid siblings and other extended family and friends? Once you're away from the specialists, it can become overwhelming and frustrating to cope with your child's symptoms. Autism is a spectrum disorder, and it's truly different for every person who has it. However, keeping the following tips in mind can help you and your family manage symptoms in a positive, consistent way at home.
If your child is struggling at home, think about whether you're asking him to do things that he can't do or things that he won't do. The can't-do category refers to tasks your child truly doesn't have the ability to complete—and these things are unique for each child on the spectrum. For example, since autism affects how your child processes information, it's possible that when you speak to him from another room and don't get a response, it's because he actually cannot process what you're saying without looking at you. Being aware of nuances like this gives you the opportunity to turn can't-do things into can-do tasks. If you know that your child can follow a direction when you deliver it face-to-face and he immediately repeats it back, then you can use that information to set him up for success.
When looking at the things your child can but won't do, think about the refusal as her way of telling you something. Whether she runs away when you break out the homework, screams when you're on the phone, or hides in a dark closet when the television is on, your child may be trying to communicate that she wants to avoid something, she wants your attention, or she has a sensory need that isn't being met. Often, expressing the challenging behavior is what helps her meet this need. For example, if your child throws a tantrum during homework time, and a tantrum gets her sent to her room, then the tantrum is giving her a break she probably needs from homework time. You can use this information to teach her to get her needs met in a more positive way. For example, teach her to ask for a break when she needs it. Remember that your child is probably a very concrete thinker, so explicitly explaining and practicing a new routine like this will help her perform it successfully.
One huge benefit of receiving an autism diagnosis is you gain access to a team of educational professionals who can help pinpoint your child's needs, and come up with individualized goals and a plan for meeting them. While this team will vary based on your child, your school team may include a general education teacher, special education teacher, speech pathologist, autism specialist, occupational therapist, and an administrator. The people on this team are experts when it comes to working with your child, so take advantage of this. They understand the struggle your family may be enduring. Ask teachers how you can use the techniques they're using in the classroom at home. Being consistent with their strategies not only takes out the guesswork for you, but it also means your child will likely make quicker progress toward his or her social and learning goals.
Supporting your child can be hard, especially if you're new to the world of autism. With more knowledge truly comes more power, so spend time learning about the disorder and understanding why particular things are difficult and upsetting for your child. Teachers and doctors can also point you toward support groups, where you can connect with other parents going through similar experiences. Loop in extended family, friends, and your other children, too. Once they understand why your child struggles with certain things, they become allies, and that empowers everyone.
Was this helpful?