How Speech Generating Devices Can Help Children with Autism
Was this helpful?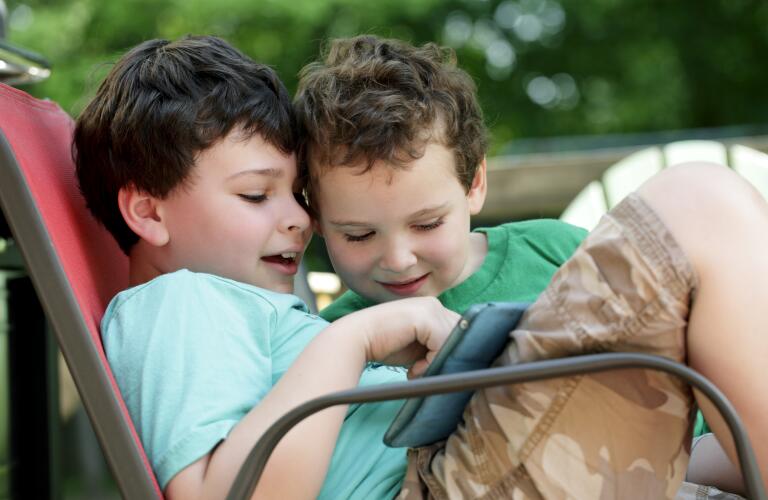 If you have a child with autism, you know how frustrating it can be to understand one another sometimes. That's why many speech-language pathologists suggest using communication aids. These tools can help your child express his or her feelings, thoughts, and needs.
As much as one quarter of children with autism may never develop verbal language skills. Other children with autism have some skills but still struggle to understand when other people ask questions or try to interact. For these children, using gestures, communication boards, or speech generating devices (SGDs) can help reduce feelings of confusion, frustration, and isolation.
SGDs, which have been used since the 1980s by individuals with autism, provide programmable vocabularies for users. These portable devices help clarify a child's gestures and speech attempts. They may also expand a child's limited vocabulary to include verbs and exclamations that show a strong emotion, such as love or anger. In addition, they may help children with autism develop their language and communication skills.
SGDs can be used at home or school to help children with autism ask for what they want, answer questions, and be social with others.
SGDs come in various types, geared toward users of a particular age or ability. Here's how they work: The child touches a picture or symbol on the display screen of the device, which might be the size of a notepad or notebook computer. The device then calls out the word or phrase that the picture represents. For example, touching a picture of a television may prompt the device to say, "I want to watch TV now."
Usually, the device's computerized voice can be changed to sound like a boy or girl. Other types of devices allow you to record a voice.
Devices can be programmed so users have a menu of choices under one button. For example, if a button represents the phrase "I had fun at the playground," pushing it might provide the child with a list of playground equipment, toys, and games to choose. Most sophisticated SGDs are programmed with more than 4,000 words and icons.
---
---
Janice Light, Ph.D., the Hintz Family Endowed Chair in Communication Sciences and Disorders at Pennsylvania State University, offers these suggestions for parents who use an SGD with their child:
Make sure you have your child's SGD handy at all times—during dressing, eating, and other times you interact. Start using the SGD for favorite activities and positive interactions. Book reading and playtime are good times to introduce first words.

When introducing a new picture or symbol, say the word at the same time you use or do what it represents. This might mean selecting the symbol at the same time you show your child a favorite toy and say the word for it. This helps your child understand what the picture or symbol means.

Be patient. It will get easier for you and your child to use an SGD with practice.
Was this helpful?