Healthcare Providers Who Treat Autism
Was this helpful?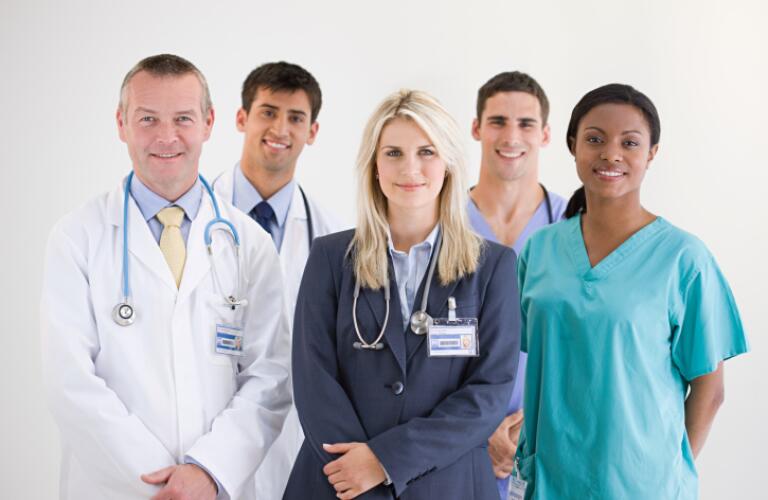 Autism is a complex disorder with a range of mild to severe symptoms. The fact it affects everyone differently means the treatment plan will vary from person to person. However, it usually involves several healthcare professionals working together. You need a combination of physicians and therapists to help manage and treat the unique challenges of autism. These six providers often make up a collaborative treatment team:
Symptoms of autism often develop before age two. Pediatricians play an important role in detecting the condition. The earlier autism is diagnosed, the sooner treatment can begin. Early treatment can improve the long-term outlook. The pediatrician also may send children with autism to specialists or other healthcare professionals. The pediatrician would still coordinate the child's overall care and physical health, and make sure he or she gets the needed help.
Autism can interfere with people's ability to learn and interact with others. People with this condition may become hyperactive or aggressive. They can also develop random preoccupations with things like numbers or symbols. Autism is linked to certain mental health conditions, including anxiety and ADHD (attention deficit hyperactivity disorder). These conditions can make autism symptoms worse. Some people may need medication to help control their behavior. A psychiatrist can help diagnose and treat these issues.
Many people with autism also have epilepsy, a brain disorder that causes seizures. Signs of a seizure include unusual staring, stiff muscles, uncontrolled movements of the arms and legs, and confusion. People with autism who develop these symptoms will likely need a neurologist. This doctor has special training to diagnose and treat disorders affecting the brain.
Children with autism often have delayed speech. Some kids may not speak at all by the age of two. Others lose the early language skills they developed as babies. Some children with autism continuously repeat what they hear. Many people with autism are not interested in communicating. A speech therapist can help people with autism improve their speech skills. Those who are not able to speak may learn to communicate with gestures or pictures.
Autism can cause people to have trouble coping with sounds and smells, as well as things they feel or taste. New environments can trigger unusual reactions. An occupational therapist can help someone with autism learn to perform daily tasks, like walking, bathing and eating. A sensory integration therapist can help people with autism deal with their surroundings. This can be very helpful for those who do not like to be touched.
Many people with autism are sensitive about what they will eat. Some eat only a few types of foods. Behavioral problems can also make meals more difficult. There is no scientific proof, but some experts believe certain dietary changes can help manage autism. These changes involve avoiding specific foods as well as taking dietary supplements. A nutritionist can offer people with autism advice about food. A nutritionist can also help make sure they get the vitamins and minerals they need.
Was this helpful?