Finding the Right Doctor for the Maze Procedure
Was this helpful?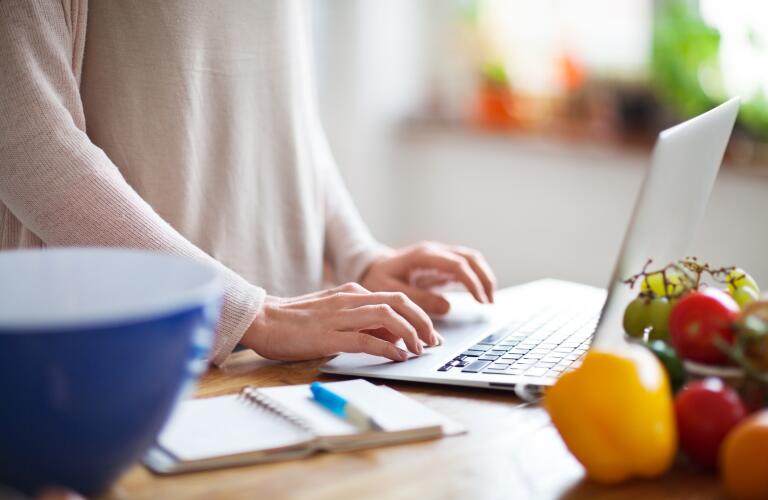 When you have afib (atrial fibrillation), you and your cardiologist work as a team to manage it. But if it's time to consider a maze surgical procedure to treat your afib, you'll need to find a different doctor. Cardiologists, including cardiac electrophysiologists, diagnose and treat afib with medicines and catheter ablations, but they don't perform heart surgery. Your cardiologist can, however, be an excellent starting point for finding a surgeon. Here's what else you should know about finding the right maze procedure doctor.
Only surgeons perform maze procedures. They go by various names, including cardiac surgeons, cardiothoracic surgeons, cardiovascular surgeons, and general thoracic surgeons. These doctors specialize in surgical procedures of the heart, lungs, esophagus, and other chest structures. They've completed a general surgery residency and a cardiothoracic surgery residency. Then, most choose an area of concentration. A cardiac, cardiothoracic or cardiovascular surgeon would treat afib and other heart problems. A general thoracic surgeon would more likely treat lung or esophageal problems.
Your cardiologist can provide a list of names for you to consider. To find a cardiothoracic surgeon in your area, you can search Healthgrades.com, which provides you with background information and experiences of patients who have rated the surgeon. You can also search for referrals through organizations, such as StopAfib.org or the Society of Thoracic Surgeons.
There are several things to consider about a potential maze procedure doctor.
The surgeon you choose should be board certified in cardiothoracic surgery. This means the doctor has the training and skills to perform heart surgery.
Cardiothoracic surgeons may have an area of specialty where they focus on certain heart surgeries. This can include such areas as heart failure surgery or coronary artery disease surgery. Ask if the doctor specializes in maze procedures. A maze procedure specialist is more likely to know about the latest advances and current techniques.
Find a doctor with plenty of experience performing maze procedures. Remember, there are several types of maze procedures. A full maze procedure is an open-chest surgery that usually accompanies surgery for another heart problem. Mini-maze procedures are minimally invasive approaches and usually stand alone. Find out why the doctor recommends a specific procedure for you, then ask:
How many of this type of maze procedure have you performed?
What is the history of this procedure and its results in people with my type of afib?
What is your maze procedure success rate with my type of afib?
What complications do you see and how often? What are your strategies for preventing them and treating them if they occur?
More experienced doctors are often better prepared to anticipate and deal with complications. This increases the chances of a successful outcome.
For many people, they aren't just looking for a talented doctor. They also want a doctor who is a good fit. That can mean different things for different people. Are you able to communicate easily with the doctor? Does the doctor listen to your concerns? Or do you feel intimidated or overpowered in your healthcare decisions? Your answers to questions like these tell you how comfortable and confident you feel with the doctor. Scheduling a consultation appointment can help you gauge whether a doctor is right for you or not.
Heart surgeries require a team of highly skilled and experienced healthcare providers. You can expect to spend a few days in the hospital after a maze procedure, including time in an ICU (intensive care unit). So, you should also consider the quality of care at the hospital where a doctor practices.
Find out where potential maze procedure doctors treat patients. Then, research those hospitals on websites like Healthgrades.com. Healthgrades evaluates hospitals and recognizes excellence in several areas, including cardiac surgery and patient safety.
Find a hospital in your area that performs better than expected (5-stars) for cardiac surgery, if possible. Then, find a doctor who can admit and treat patients at this hospital. Avoid hospitals with lower than expected (1 star) results.
If a particular hospital falls short in quality, determine if the doctor also treats patients at a different facility. Otherwise, find a doctor who treats patients at a hospital likely to offer you the best possible outcome.
Finally, you need to consider such facts as whether the doctor accepts your insurance. A maze procedure is expensive. Using an in-network provider can save a lot of money on out-of-pocket costs, such as deductibles and coinsurance. But keep in mind, just because a doctor is in-network doesn't mean he or she is highly qualified. You still need to consider the doctor's experience and expertise. Check with your plan if you want to use an out-of-network maze procedure doctor. It may be worth the extra cost.
Other logistic considerations could include whether or not you are willing to travel to have the procedure and how you will follow up after surgery.

Was this helpful?