Are You a Candidate for the Maze Procedure?
Was this helpful?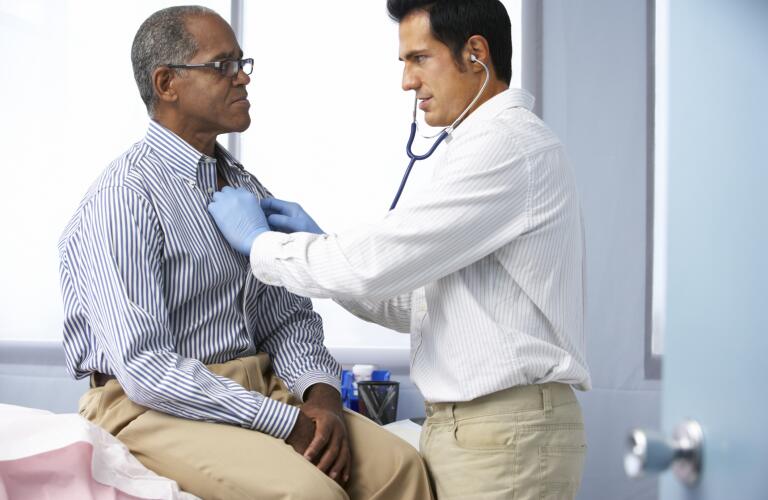 If you have afib (atrial fibrillation), you're probably very familiar with the uncomfortable fluttering in your chest it can cause. One solution for this and other symptoms of afib is the maze procedure or the smaller mini-maze procedure. But, the surgery isn't right for everyone and going through heart surgery is an important decision. If you're considering this option, here are some things to know, including the reasons for a maze procedure.
A maze procedure creates lines of scar tissue in the heart muscle. When abnormal electrical signals encounter the scar tissue, it's like coming to a dead end in a maze. The signal doesn't move forward and can't cause the heart muscle to quiver—or fibrillate.
Generally, doctors recommend this procedure for people with symptomatic afib. However, you may be a maze procedure candidate even if you aren't having bothersome symptoms. Recent research has shown people with untreated afib who need other heart surgery (heart bypass surgery, for example) have a higher mortality rate. So, doctors often use a maze procedure during heart surgery for other reasons in people with untreated afib, even if they don't have afib symptoms.
Your doctor will also look at other criteria to decide if you are a maze procedure candidate. General guidelines include the following situations:
Antiarrhythmic drugs are not helping your afib or you can't tolerate them due to side effects.

You aren't able to take blood thinners (anticoagulants).
You have had a stroke or other blood clots or are at high risk.
Catheter ablation has failed or you aren't a candidate for one.
You also can't be morbidly obese or have had previous open chest surgery.
Before going ahead with surgery, your doctor will order some testing. Testing may include:

Imaging exams, such as a chest X-ray or CT (computed tomography)
This presurgical evaluation will help your doctor verify that the surgery is right for you and that you can expect a good outcome.
A full maze procedure has a high success rate. It stops afib in 80 to 95% of patients. In these patients, it effectively prevents stroke without using blood thinners. However, doctors usually reserve a full maze procedure for people who also need another heart surgery. While it is the gold standard afib surgery, it requires opening the breastbone. When a full maze is not successful, patients usually need a pacemaker to control their heart rhythm.
For people who are candidates but don't need other heart surgery, doctors typically use a mini-maze procedure. There are a few versions of this minimally invasive approach. None of them are as extensive as a full maze procedure. But they still have a high success rate in the right patients. In general, a mini-maze procedure benefits people with paroxysmal—or intermittent—afib the most. But people with persistent or long-standing afib may still have success. If you're considering a mini maze, ask your doctor to share his or her success rate data for your type of afib.
Your doctor can tell you if you're a good candidate or not for a maze procedure. Your doctor can also help you understand maze procedure benefits and risks. But ultimately, you will have to weigh the pros and cons to make your decision. Here are some final things to consider:
Up to half of people have rhythm problems, including short episodes of afib, for about 12 weeks after surgery. This means you may still need an anticoagulant drug and antiarrhythmic drugs during this time.
You will likely notice the most improvement in your health in the first 3 to 6 months after surgery.
Finally, remember that no procedure has a perfect success record. If afib comes back, another procedure or treatment may be necessary to prevent afib complications.

Was this helpful?