SOCIAL VOICES

My Asthma Journey: Everyone's Story Is Different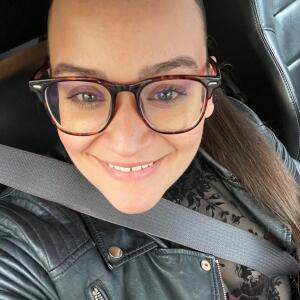 Everyone's asthma journey is different, but here's mine. Along the way, I've learned a lot about how to manage my asthma.
As a kid, I always had this ongoing cough. My parents sent me to so many specialists. At first, I was diagnosed with allergies, but I would still have a nagging cough when they would spike, despite treatment. So, we decided to try one more specialist. The doctor diagnosed me with asthma after they found that I have small airways, plus acid reflux. When my acid reflux gets triggered, it irritates my airways. Therefore, it triggers a cough and since my airways are smaller than the average person, it becomes a constant cough. Once it's triggered, not many things can help it.
When I am having an asthma attack, the coughing becomes constant. My dry cough will make it seem as if I am suffering from a cold, but in reality I am not. It can get intense. Sometimes I feel like I recently did 100 sit-ups, because my ab muscles are so tired from coughing so much – even to the point where I feel like vomiting.
My asthma is often triggered by the weather. The summer heat and humidity can be problematic, but winter is difficult, too. As soon as it gets chilly, I usually get a cold, and then, it's like, bam – I'll have a cough for what feels like forever, even after the actual cold is gone. It's hard to avoid my asthma triggers because I react to many environmental factors, like the temperature, humidity, pollen, and more.
Asthma is different for everyone, and my experience isn't as common as others. When I'm in a full blown asthma attack, my lungs will sound clear as day and I'll pass a breathing test with flying colors. I don't get a wheezing feeling like other people do, just a bad cough that makes me miserable and leaves me feeling winded. During these times, I do not want to do anything. Once, I went to a specialist during an asthma attack, and the clinician was astonished at how clear my lungs sounded. I find myself often having long conversations with new doctors because I have to explain my asthma diagnosis and how it affects me in a particular way. Only after I go through the details do they fully understand what type of care I need. I encourage other people with asthma, whether they have typical symptoms or not, to use lots of detail when explaining their experience to their doctors. Every bit of information can help you get the right treatment.
Committing to my medications is the best way I've found to keep my asthma controlled. When I was younger, I would stop taking my regular daily inhaler every so often. When I didn't use my meds properly, I would end up using my emergency inhaler for longer than I should have. Plus, my ongoing cough wasn't managed and left me feeling winded. I knew I had to stop torturing myself. After a few times of doing that, I realized I needed to take better care of myself.
Now, I use an asthma tracker sheet my immunologist has given me when I feel allergies or a cold coming on. It's similar to a survey. It used to be on paper, but today I am able to submit it online so my physician can see it and get in touch right away if needed.
Just because you have asthma doesn't mean you can't live your life. Taking my medications, learning about my asthma, and seeing my doctor regularly helps me do this. Even with asthma, I am able to exercise, run after my kids, and live my normal lifestyle.
Was this helpful?