Advances in Treating Severe Asthma
Was this helpful?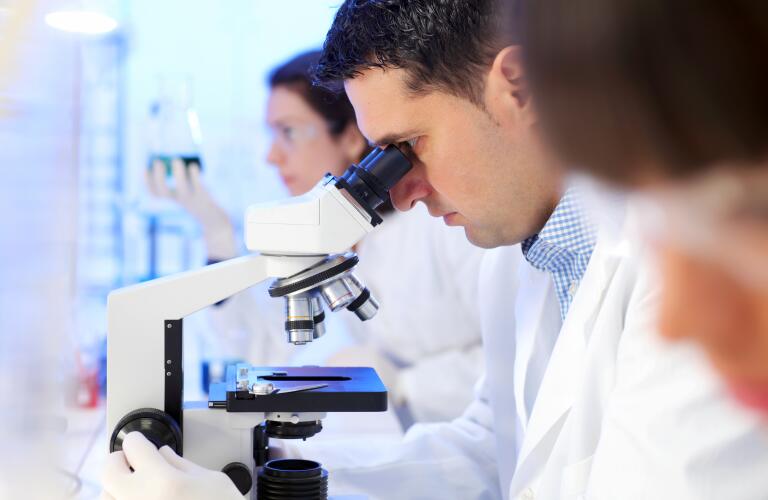 Asthma, a chronic respiratory disease, is increasingly common in the United States. The Centers for Disease Control and Prevention (CDC) report over 18 million adults in the U.S. have asthma – that's 7.6% of American adults. The percentage is even higher for children under the age of 18 years. Over 6 million children, or 8.4% have asthma. Asthma severity varies considerably though, ranging from mild to severe and life threatening. Asthma treatment also varies, depending on the severity and how frequently symptoms occur. While mild to moderate asthma may be easy to control, severe asthma is more challenging to manage.
Determining Who Has Severe Asthma
Most people with asthma fall into the mild-to-moderate spectrum, but it's estimated up to 5% of people with asthma have the severe form. People with severe asthma have difficulty breathing or signs and symptoms of asthma most of the time, with little relief. Some doctors refer to people with severe asthma as having poorly controlled asthma.
Severe asthma is not the same thing as intermittent asthma attacks that are severe, even if the attacks are severe enough to be hospitalized.
You may be diagnosed with severe asthma if your disease isn't controlled with standard asthma medications and if you still can't breathe properly after you were treated with high doses of inhaled steroids or long-term treatment with steroids by mouth, usually prednisone.
Treatment for Severe Asthma
There is no cure for asthma. Treating asthma involves preventing the asthma symptoms as much as possible and treating your symptoms when they do occur. Standard treatment for severe asthma may involve some trial-and-error as your doctor finds the right combination of medications to reduce the frequency and severity of your symptoms.
Until 15 years ago, doctors were limited to drugs like corticosteroids (prednisone) and inhaled medications to manage severe asthma. The inhaled medications range from rescue or quick relief drugs to control drugs, which are used over an extended time to try to keep symptoms from occurring. However, in 2003, the U.S. Food and Drug Administration (FDA) approved an injectable biologic drug called omalizumab (Xolair) to treat severe asthma caused by allergies. This was the first drug that worked on preventing asthma symptoms from starting.
Omalizumab was originally approved for use among adults and children over the age of 12 years, but its approval was expanded in 2016 to include children 6 years old and older. The drug works by blocking a protein, IgE antibody, which triggers the allergic reaction that can cause asthma symptoms in some people.
Since 2017, the FDA has approved additional biologic medications for the maintenance or control treatment of a subgroup of asthma, called severe eosinophilic asthma. These medications are recommended for patients who have had no relief from their severe asthma symptoms with the traditional asthma medications. Eosinophilic asthma most often appears in adults, but it can start in childhood. It is caused by a higher than normal level of eosinophils in the blood, lung tissue, and sputum. Eosinophils are a type of white blood cell that fights infections.
Biologic medications approved to treat severe eosinophilic asthma include:
Benralizumab (Fasenra), an injectable drug that may be given to children over the age of 12 and adults.

Mepolizumab (Nucala), another injectable drug, also approved for children older than 12 and adults.
Dupilumab (Dupixent), one more injectable drug, also approved for people with severe asthma over the age of 12.
Reslizumab (Cinqair), given intravenously and only approved for adults.
These medications can cause side effects, such as skin reactions at the injection site, fever, headaches, as well as muscle pain and fatigue. They are to be used together with standard asthma medications, not in place of them.

Asthma Treatment Advances
Researchers are also looking at alternative ways to treat severe asthma in addition to drugs. One treatment, called bronchial thermoplasty, was approved by the FDA in 2010 and has provided some relief to some patients. The treatment uses radio frequency energy applied to the airway walls. The energy heats the tissues and shrinks them, removing some of the inflammation that causes asthma symptoms. The treatment is done through a series of bronchoscopies. To perform a bronchoscopy, your doctor inserts a long tube with a camera on one end through your mouth, into your trachea and your respiratory tract. Once the tube, called a bronchoscope, is in place, your doctor connects the tube with the radiofrequency machine, which will deliver the energy to the wall. This procedure is done over the course of three or four bronchoscopies. It does not replace the need for medications, but it may help reduce symptoms so your medications work more effectively.
New asthma drugs are in the works as well. While newest drugs treat allergic asthma or severe eosinophilic asthma, there are many people with severe asthma who don't fall into either of those categories. One drug, called tezepelumab, is still being tested but the results are promising. The most recent study reports that patients with moderate-to-severe asthma who took tezepelumab had fewer asthma flare-ups over the course of a year than patients who did not take the drug. Tezepelumab starts working early in the asthma process, preventing inflammation from occurring and causing asthma symptoms.
Living with severe asthma can be challenging, but by working with your doctor, the right treatment plan may help reduce your asthma symptoms. Speak with your asthma specialist about your options.
Was this helpful?