3 Tips for Black People with Asthma
Did you know that non-Hispanic African American people have a 40% higher risk of developing asthma than non-Hispanic white people? During an asthma attack, you may experience wheezing, coughing, and tightness in your chest as your airways swell. Severe attacks can even prevent you from breathing, causing serious complications and even death. Black people with asthma can stay healthy and manage their condition by following their treatment plan, avoiding triggers, and connecting with the right doctor.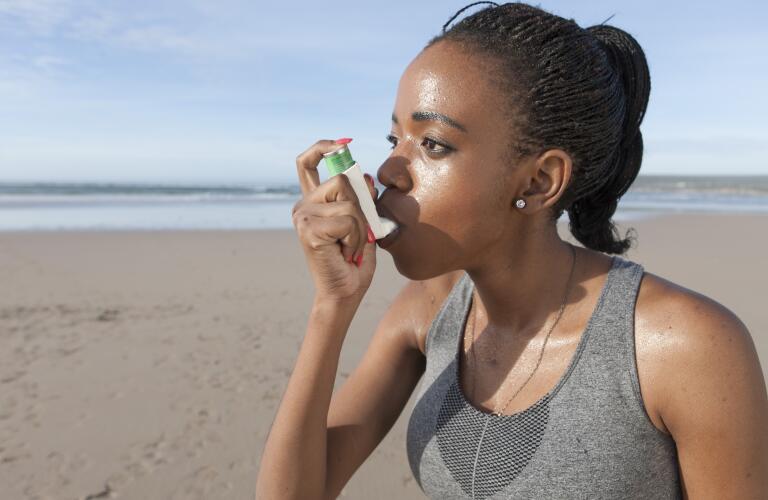 Asthma is a serious chronic condition that makes it hard to breathe. Due to several factors, including the effects of systemic racism, Black people are more likely to have asthma than white people. Also, non-Hispanic Black adults and children are almost three times more likely to die from asthma complications than white people. However, by advocating for your health, finding the right doctor, committing to your treatment plan, and making lifestyle changes, you can learn how to prevent asthma attacks and keep your asthma well managed.
Since asthma is not only more common but also more likely to be severe in Black Americans than white Americans, several studies explore these differences in outcomes.
Research suggests Trusted Source PubMed Central Highly respected database from the National Institutes of Health Go to source that Black people with asthma may have higher levels of inflammatory cells called eosinophils in their airways, which can worsen asthma and reduce the effectiveness of some treatments. However, there are still many methods to treat asthma, and committing to your treatment plan is the best way you can manage your condition. One analysis of 19 studies indicates that low medication adherence is a factor contributing to asthma attacks and hospitalizations. In fact, 60% of asthma hospitalizations are preventable by taking your medication as directed by your doctor.
Following your treatment plan can also prevent almost one-quarter of asthma attacks. Carrying your rescue inhaler, which can stop an attack from sending you to the hospital, and taking any daily therapies your doctor prescribes to control your symptoms are equally important. This can reduce the amount of eosinophils in your airways and lower your risk of complications or death.
Asthma symptoms are often triggered by irritants in your environment. There's even research to suggest that asthma is associated with exposure to secondhand smoke and air pollution. Black people are more likely to live in communities where indoor and outdoor air pollution is a serious concern.
Pollutants can include mold, pollen, dirt, and smoke. Avoiding these irritants may help improve asthma symptoms and prevent asthma attacks among Black people.
As with many other health disparities, implicit bias also plays a role in treatment and outcomes for Black people. Choosing a healthcare professional who has your best interests in mind can be difficult, but it is the most important thing you can do to control your asthma symptoms.
Look for a doctor who is trained in cultural competency, which means they will have experience treating asthma in Black people and be equipped to push back against their own potential bias. Organizations like Blackdoctor.org and Huedco.com can connect you with doctors who have similar backgrounds to you. You can also call your insurance company to ask for a list of culturally competent physicians.
Ongoing research is expanding our understanding of how asthma affects Black people. For example, one study suggests that long-acting beta agonists are less likely to be effective in Black people than white people. If you choose a doctor who keeps up with new findings, they are likely to know about the nuances of treating asthma in Black people and prescribe a more effective treatment option for you.
Cultural competence and a commitment to continuing education are crucial. However, these are not the only characteristics to look for in an asthma doctor. It is important to find a physician you trust, who listens to you, and who doesn't make you feel rushed. It can be a hassle at times to find the right doctor for you, but your health is worth the effort.
Although Black people may face some roadblocks when managing asthma, you do have power to take control of your health. Making intentional choices about committing to your treatment plan, finding the right doctor, and avoiding irritants can improve your symptoms and outcomes.
Was this helpful?