What to Expect With a Telehealth Appointment for Aortic Stenosis
Was this helpful?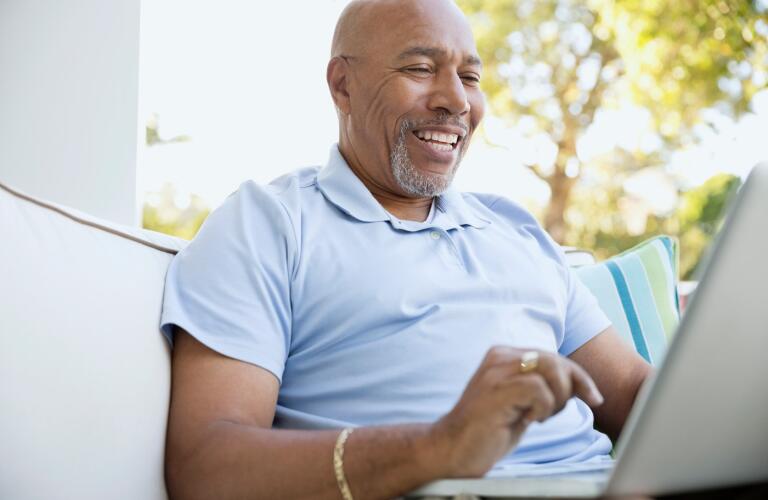 When you have aortic stenosis, the opening of your aortic valve is narrowed. This decreases the amount of blood that is pumped out to your body, forcing your heart to work harder to compensate. Over time, this can cause damage to your heart and lead to serious complications, like heart failure. If you start to experience symptoms of aortic stenosis, like chest pain or shortness of breath, you will likely need your damaged aortic valve replaced. That's why regular doctor's visits are necessary to watch for any changes in your condition. However, it's not always possible to make it to your cardiologist's office. Fortunately, telehealth has emerged as a valuable solution to this problem. Although these services have expanded over the last several years, due to the coronavirus pandemic, telehealth is being utilized exponentially more. Here's what you need to know if you're considering taking advantage of telehealth for your aortic stenosis.
How does telehealth work?

Telehealth refers to the use of electronic information and technology to provide healthcare services remotely. Rather than travel to your doctor's office, you may be able to have a virtual doctor's visit where you can talk to your provider in real time, via phone call, text message, or, most frequently, video chat. It's scheduled just like an actual appointment.

Your cardiologist's office will let you know specifically what's required, but generally you'll need a computer or mobile device, such as a tablet or smartphone, as well as an internet connection. You'll also need access to the software or app used by your provider to conduct the appointment. This can range from software specifically created for telehealth to more commonly used videoconferencing services such as Skype or Zoom.
My Aortic Stenosis Confession: Susan
What will a telehealth appointment be like?

Your telehealth appointment will be similar in many ways to an in-person appointment. Your doctor will ask questions and assess your symptoms. You should let your doctor know if you have new concerns or if you are experiencing any of the following:
Through video, your doctor can gain additional information, such as whether you appear to have any difficulty breathing or if you have any swelling in your legs or feet; these may be a sign of heart failure. Some practices may also incorporate the use of remote monitoring devices, such as blood pressure cuffs and pulse oximeters, which measure oxygen levels in your blood, to assist in your doctor's evaluation.

Putting this information together will allow your doctor to decide how to proceed with treatment. If your aortic stenosis is mild and asymptomatic, your cardiologist may recommend a "watch and wait" approach, with continued doctor's appointments and testing, like an echocardiogram, when appropriate. Your doctor can advise you on healthy lifestyle changes or prescribe medications to treat your symptoms.

If, however, your condition appears to be worsening, you may be advised to see your cardiologist in person. A valve replacement procedure, such as transcatheter aortic valve replacement (TAVR), may be needed before serious complications develop.

In some cases, telemedicine may also be utilized after the TAVR procedure, so you can be monitored after you are discharged from the hospital.
Are there times when telemedicine shouldn't be used?
Though telehealth can be a great way to keep up with your doctors' appointments, especially during the COVID-19 pandemic, there are times when you shouldn't wait to be seen. Telehealth shouldn't be used for emergency situations. If you're struggling to breathe or think you are having a heart attack or stroke, immediate care is needed. Call 911 without delay.
Was this helpful?