PATIENT VOICES

Transcatheter Aortic Valve Replacement: Don't Hesitate

Was this helpful?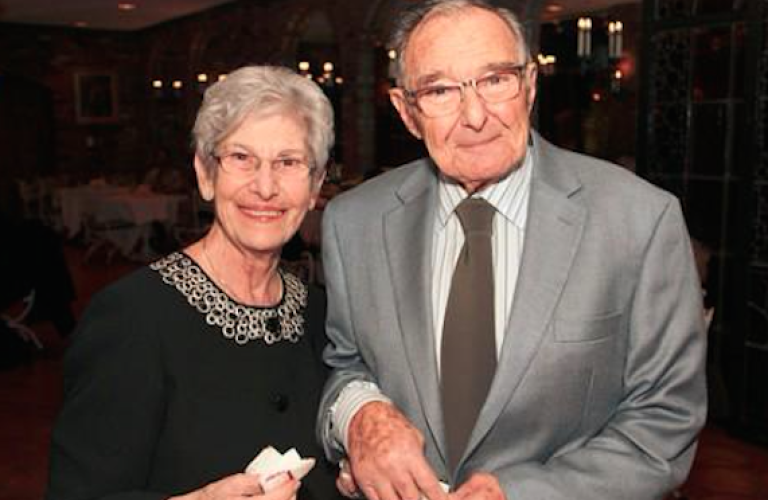 In everything I do in life, I move very quickly and can't slow my pace down; I don't hesitate. I've been like that all my life. So when I started experiencing shortness of breath just walking around my neighborhood, it was a big problem.
I had a heart bypass done a few years ago and recovered well afterwards. I went back every six months to my cardiologist to get a check-up after that. Eventually, at one of my follow-up appointments, my doctor told me he didn't like how my aortic valve sounded, and he was going to start monitoring it.
As the years passed, I noticed that I was having trouble with my breathing—it wasn't really bad, but it wasn't really good, either. I'd be walking like normal and have to stop after a little while and catch my breath. I actually stopped doing certain activities, because it required more effort to do them. When we went to church on Sunday, I had to climb a flight of stairs and slowly take one step at a time. I remember thinking, "boy, this is not good." I was concerned and unhappy about my shortness of breath, and I told my cardiologist at my next appointment with him. He said it was a key symptom of aortic stenosis—a narrowing of the aortic valve—and it was time to take a closer look.
He let me know I would eventually need a valve replacement to feel better. He said fortunately, I was a good candidate for a minimally invasive procedure called transcatheter aortic valve replacement (TAVR). My cardiologist said that TAVR was "a piece of cake," and explained the surgeon would replace my valve by going through a catheter in my groin area. I was all in favor of it.
I went to Beth Israel on a Friday and a cardiologist there assessed my valve. He looked at me and said, "If you were my father, I would do the TAVR tomorrow."
The problem was, my wife and I were planning to head to our winter home in Florida that Sunday. But I knew this was more important—Florida could wait—and I'd enjoy being down South much more with a new valve. I told the cardiologist, "let's do it."
That Wednesday morning, I went back to the hospital for my TAVR procedure. The TAVR took 45 minutes—the prep I had to do was more of a pain in the neck than the actual procedure! Afterwards, I was in the ICU for 12 hours to make sure everything was functioning properly. I was back home Thursday afternoon, and only 36 hours later, I was basically back to my normal activities. It was amazing. There was no rehab. There was no physical therapy. I didn't have to do anything but resume my normal life. And I was never in any pain. You can't get much better than that!
I went back to my cardiologist about a month later for a follow-up appointment, and now I just have regular appointments to check in with him—and he can't find anything wrong with me. He even takes me around the office to show me off to other cardiologists.
My Aortic Stenosis Confession: Susan
I'm thrilled with how I feel, and so is my wife. Everybody is thrilled. People tell me I've got more color in my face; I've got more oxygen in my system and I feel great. It's funny how, once we feel better, we quickly forget how badly we felt in the past—I can't believe I was living with that constant struggle to catch my breath. Now, back in Florida, I go to the beach, have a bite to eat, see friends, listen to the ocean—I'm not restricted in any way anymore.
In front of our condo, there's a handicap ramp, and before my TAVR, I would have to stop in the middle and take a breather before continuing to the lobby. Now, after TAVR, I'm walking up the ramp without stopping. I'm getting a knee replacement in two weeks, and I can't wait—I'm going to start running around the block!
To anyone thinking about getting TAVR, I say: don't hesitate. You won't regret it.
George Nahass is almost 84 years old. He and his wife of 60 years split their time between New Jersey and Florida. Together, they have six children, 19 grandchildren, and one great-grandchild.
Was this helpful?