The Link Between Diabetes and Aortic Stenosis
Was this helpful?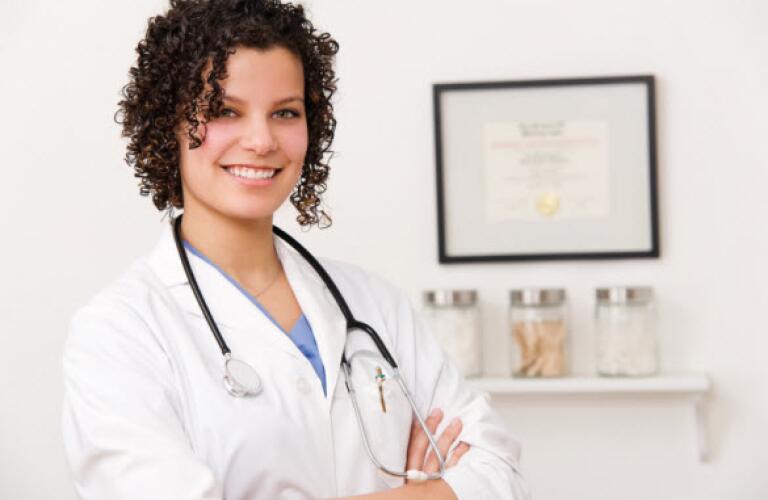 Diabetes is a risk factor for aortic stenosis along with smoking, high cholesterol and high blood pressure. What's more, having both diabetes and aortic stenosis makes it more likely that you will develop severe aortic stenosis.
My Aortic Stenosis Confession: Susan
The process that causes aortic stenosis, which is also known as a heart valve failure, is much like the process that causes plaque to build up inside arteries. Diabetes might contribute to this by increasing inflammation and calcium formation. Calcium buildup is the most common cause of aortic stenosis.
Research studies have made the link between diabetes and aortic stenosis clearer in several areas. For instance:
Inflammation. A 2012 study found that people with aortic stenosis who also had diabetes had more inflammation in their aortic valves than if they didn't have diabetes. Those with diabetes also had higher levels of a protein called CRP. CRP levels may rise with diabetes and lead to more inflammation.
Severe stenosis. For a 2009 study, researchers gave echocardiograms every so often to people with aortic stenosis. An echocardiogram shows how much narrowing has taken place in the aortic valve. They found severe aortic stenosis developed faster in people with diabetes than in those without diabetes.
Heart failure. A 2011 study found that diabetes can make left ventricular hypertrophy (a type of heart enlargement) and heart failure worse in people with aortic stenosis. As aortic stenosis gets worse, the heart has to work harder to force blood out. This causes the left side of the heart to become larger—a condition called left ventricular hypertrophy. Over time, the heart becomes weaker. Blood backs up into the lungs, and not enough oxygen-rich blood goes out to the body, which can result in heart failure. The study looked at tissue samples and measurements taken from the left side of the heart in people having valve replacement surgery. The samples showed that heart failure was worse in people with diabetes. They had more damage to their hearts.
If you have diabetes, you need to be even more careful about monitoring your aortic stenosis. Talk to your doctor about all your risk factors. And, be sure to tell your doctor about any symptoms you have. These could be:
Fatigue after exerting yourself
You may not experience symptoms until the disease progresses to severe aortic stenosis. That's why it's extremely important to let your doctor know right away if you have any of these symptoms.
You also need to work even harder to keep your diabetes under control. Aim for these goals:
Get your A1C under control (for most people, goal A1C is less than 7 percent). A1C is a measure of how well your blood sugar has been controlled over the last few months.
Get your blood pressure under control.
Lower your bad cholesterol and raise your good cholesterol by following guidelines from your doctors.
Maintain a healthy weight.
Limit alcoholic beverages.
Eat a heart-healthy diet that's low in salt and saturated fat.
Diabetes is a risk factor for aortic stenosis. It also may make aortic stenosis worse.
Diabetes may contribute to inflammation and the calcium buildup that causes aortic stenosis.
If you have diabetes, be sure you know the symptoms of aortic stenosis and talk to your doctor about your risk.
If you have diabetes and aortic stenosis, work closely with your doctor to keep your diabetes under the best possible control.
Was this helpful?