TAVR Surgery Saved My Life
Was this helpful?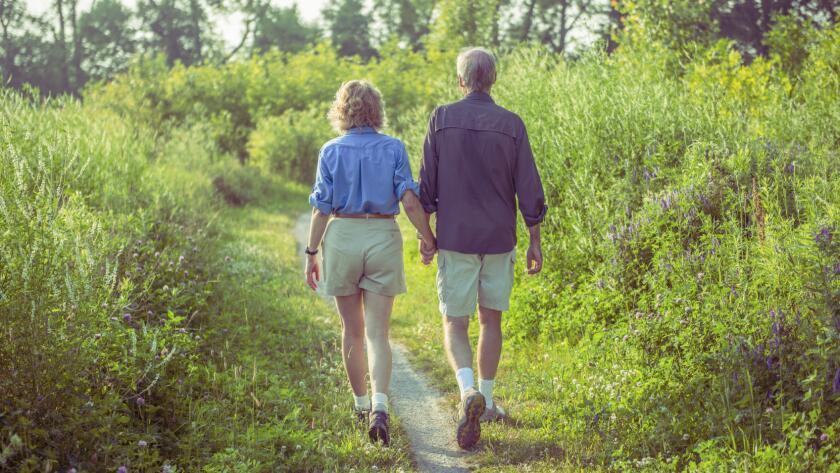 I retired at 70 years old and lived a healthy lifestyle. Every other day, I'd exercise with weights, and every day, I'd walk around my neighborhood for several miles, up and down the many hills. At first, it was difficult, but eventually I reached a point where I could walk up those hills without too much trouble. I lost a lot of weight and was feeling great.
However, four years ago, when I was 79, I found myself out of breath more quickly during my walks, and I felt a tightness in my chest that hadn't been there before. I went to a pulmonologist, thinking it had something to do with my lungs, but he referred me to a cardiologist. I went to my cardiologist and he didn't find anything wrong.
Getting an Aortic Stenosis Diagnosis
Around this time, my wife and I sold our house in New Jersey and moved to Florida. I saw another cardiologist after the move. He listened to my chest and told me he thought I had aortic stenosis. Aortic stenosis occurs when the opening to the aortic valve narrows, restricting blood flow to the whole body. He said that aortic stenosis wasn't surprising in a man my age, and that the next step would be surgery.
My cardiologist recommended I see a cardiac surgeon. The surgeon saw that my arteries were clogged. One artery even had a small kink in it. This was all cause for concern--the surgeon had concerns about performing an open heart operation on me because he was afraid of knocking loose debris that might find its way to my brain and cause a stroke. Eventually we did schedule the open heart surgery. However, as the date approached the doctor deemed it too risky and canceled the procedure.
Everyone pretty much abandoned me-my cardiologist had no solutions, and neither did the heart surgeons. They left me on my own to take care of my health.

I scrounged around for answers for an entire year. I became progressively weaker and had to roll around an oxygen tank everywhere I went. I knew that waiting more than a year after the initial diagnosis couldn't be good, but I was stuck.
Finally, a friend recommended that I see a cardiologist in Atlanta. I talked to that cardiologist and he told me to come to Atlanta immediately-he said I was already living on borrowed time. After assessing my condition, he decided that a transcatheter aortic valve replacement (TAVR) was the way to go. However, there was a small hiccup-although the TAVR surgery was widely performed in Europe, it wasn't FDA-approved yet. Luckily, this Atlanta cardiologist had connections and was able to enter me into an FDA study and save my life. The TAVR surgery is now FDA-approved and it's performed in lots of hospitals across the country. I consider myself very lucky to have benefitted from being able to participate in the study.
TAVR is a minimally invasive surgery that repairs clogged valves without removing them completely, like traditional surgery. Instead, the surgeon wedges new valves in alongside the old, clogged valves, almost like a stent.
In September of 2012, I finally underwent the TAVR surgery. Although I was extremely weak and close to death as I lay on the operating table, the surgeon pulled me through. The procedure went well and I stayed in intensive care for a time afterward. In intensive care, I was very disoriented. My children came to visit me and I didn't even recognize them. But finally, after about four weeks, I was deemed strong enough for rehab.
I underwent rehabilitation at a rehab hospital. It was a very good rehab hospital-but I still hated it. I wanted to get back home to Florida. My wife temporarily moved to Atlanta to be with me, and she'd visit every day. It just wasn't the same as being home.
Rehab was more frustrating than painful. I spent six weeks doing the same thing every day. I'd practice sitting and standing exercises, walking around, climbing stairs, and catching a ball and bouncing it back to my instructor. At first, it was very difficult, especially walking up the stairs. But I knew it was going to be hard and I just grabbed hold of the railing and partly pulled myself up. By the third and fourth day, I'd gotten the hang of it. During the fifth week, I felt much stronger. And by the time they released me I felt like I was back to normal.
After returning home to Florida, I took it relatively easy. I haven't returned to my daily walks around the neighborhood, but I do go to a fitness center, walk on the treadmill, and go through the series of exercises that my rehab instructor recommended. I'm pretty diligent about doing these exercises. I've already had one risky operation where the surgeon narrowly saved my life. These exercises may be the only thing keeping me out of the operating room in the future.
Dick Watts lives in Florida with his wife, where he stays active in the sunny weather.
Was this helpful?