TAVR for Bicuspid Aortic Stenosis
Was this helpful?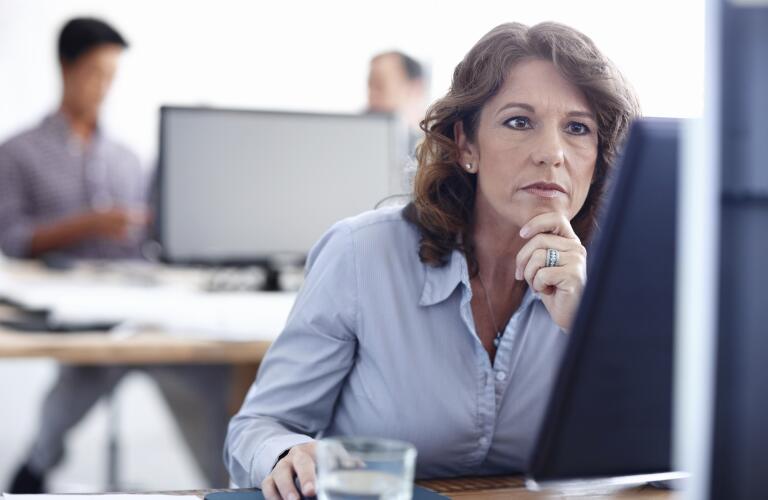 If you have severe aortic stenosis, in which your heart can't send enough blood to your body, you may need a procedure to replace your aortic valve with a prosthetic one. This can be performed in one of two ways: through open heart surgery or with a less invasive procedure called transcatheter aortic valve replacement (TAVR). Since TAVR has now been approved as an option for most patients with severe aortic stenosis, researchers are looking into the safety of using TAVR to treat a particular type, called bicuspid aortic stenosis.
What is bicuspid aortic valve stenosis?
Your aortic valve connects your heart to your aorta, the main vessel that carries blood out to the rest of your body. A normal aortic valve has three flaps, or cusps, that open and close to control the direction of blood flow. But about 1 to 2% of the population are born with a bicuspid aortic valve, meaning it has only two flaps.
My Aortic Stenosis Confession: Susan
This can cause problems with the way your valve functions. The flaps can become stiff and not open fully, narrowing the connection between your heart and aorta. This is called aortic stenosis. The amount of blood pumped with each beat of your heart is reduced, so it's forced to work harder to supply your body with the blood it needs. Over time, heart damage may occur, rendering it unable to keep up with the demand. You may experience symptoms such as dizziness or fainting, chest pain, fatigue, or shortness of breath.
Severe aortic stenosis can lead to heart failure as it progresses.
What do we know about TAVR for treating bicuspid aortic valve stenosis?
During TAVR, a thin, flexible tube called a catheter is inserted through a small incision in your groin or chest. The catheter is used to guide a folded-up replacement aortic valve through your blood vessels to the location of the diseased valve. Once it's in the right place, the new valve expands, pushing aside the diseased valve and functioning in its place. The catheter is then carefully removed, and the incision is closed.
Randomized studies (often considered the "gold standard" where patients are randomly assigned to a specific treatment group) to compare TAVR to surgical aortic valve replacement (SAVR) have been very encouraging, but they have excluded patients with bicuspid aortic valves. Because of the anatomical differences between a bicuspid and a normal tricuspid aortic valve, there have been concerns as to whether TAVR would work as well in a bicuspid aortic valve.
However, other studies have examined data and tracked patients with bicuspid and tricuspid valves who underwent TAVR. Though they aren't randomized trials, they have shown that TAVR can be performed successfully with good outcomes in patients with bicuspid aortic valves, especially with newer generation replacement valves. TAVR did not show any significant difference in mortality when comparing patients with bicuspid and tricuspid aortic stenosis. Those with bicuspid valves did show a higher rate of stroke in the 30 days after surgery, but there was no significant difference in stroke risk a year later. Improvements in quality of life and ability to function were similar in both groups.
Though TAVR has advantages over SAVR because it's less invasive, requires a much shorter hospital stay, and recovery is often significantly less painful, not everyone is a candidate. The structure of bicuspid valves can vary from person to person, making TAVR a better choice for some than others. Also, about 25% of people with bicuspid aortic valves also have an enlarged aorta. For these cases, open-heart surgery may be suggested to correct both issues.
The bottom line is if you have bicuspid aortic stenosis, treatment is not the same across the board. Your doctor will consider your anatomy, your risk factors, your age, your overall health, and your preferences to determine the best option for you.
Was this helpful?