Pros and Cons for TAVR for Low-Risk Aortic Stenosis Patients
Was this helpful?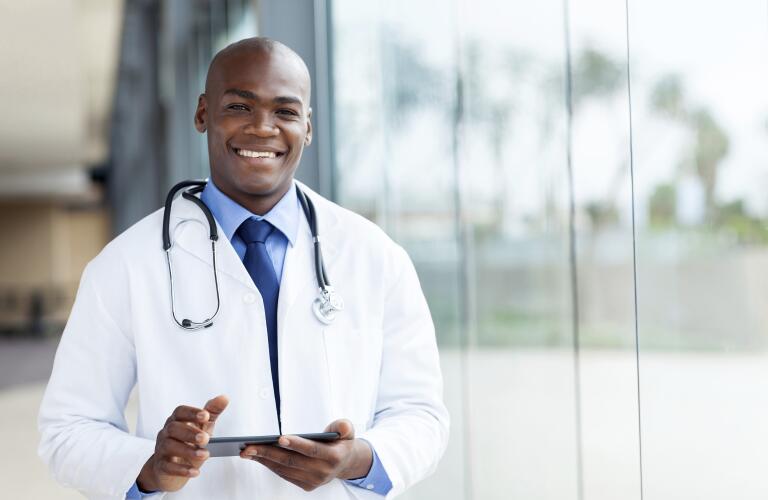 Aortic stenosis, one of the most common heart valve diseases, affects an estimated 1.5 million people in the United States alone. With this condition, the aortic valve in your heart narrows due to scarring or calcium buildup. This means the aortic valve can't open fully, so your heart must work harder to pump blood and can't efficiently pump as much fresh blood to body tissues as it normally would.
Aortic stenosis may cause symptoms ranging from chest pain and shortness of breath to heart palpitations and heart murmurs. Most people don't need to treat their aortic stenosis until it's severe and they start experiencing symptoms that affect their quality of life. At that point, treatment is necessary, as this condition can be deadly if left to progress.
To treat aortic stenosis, the damaged aortic valve must be repaired, or more commonly, replaced. Traditionally, open-heart surgery has been performed to replace the valve, but there are many patients who are too sick for such an invasive operation; they're at a high risk of serious complications after surgery. Fortunately, in 2012, a much less invasive procedure known as transcatheter aortic valve replacement (TAVR) became available as an alternative treatment for these high-risk patients. A few years later, outcomes from the procedure were so positive that the FDA approved it to treat people at moderate risk of complications. And in the middle of 2019, it was approved to treat patients who only have a low risk of complications. In many ways, TAVR seems like a great alternative to open-heart surgery. But, like with everything, there are pros and cons of undergoing TAVR. If you have severe aortic stenosis but a low risk of complications from open-heart surgery, how do you choose which procedure to undergo?
My Aortic Stenosis Confession: Susan
TAVR involves replacing an old, damaged aortic valve with an artificial one. Instead of performing open-heart surgery to replace the valve, which involves opening up the sternum, doctors approach the heart through a few small incisions, usually near the groin, which provide access to an artery.
A long, thin tube called a catheter holds the replacement valve. Surgeons thread this catheter slowly and carefully through the artery until it reaches the heart. Then, the new aortic valve is moved into place within the old valve.
As with any surgical procedure, there are benefits and risks associated with TAVR. Since TAVR is a minimally invasive procedure, your risk of infection and bleeding are lower compared to traditional open-heart surgery. TAVR replacement valves generally function better than valves used in open-heart surgery; TAVR valves leak less and generally last longer than other types of replacement valves. And the TAVR procedure may actually be a less expensive option compared to open-heart surgery.
Clinical trials also point to evidence that TAVR is just as effective as open-heart surgery, and in some cases, patients have even better outcomes with TAVR. One study indicated that 30 days after the procedure, patients had fewer strokes and occurrences of atrial fibrillation, a heart rhythm disorder, compared to patients who had open-heart surgery.
Additionally, recovery post-TAVR is much easier than that of open-heart surgery. Because there are no large incisions in the chest, most people only spend a few days in the hospital after their procedure, whereas after open-heart surgery, an extended hospital stay followed by weeks or months of cardiac rehabilitation is typically in order.
TAVR, of course, isn't without its risks. Generally, risks of this minimally invasive procedure include:
Blood vessel complications
Heart attack or heart rhythm abnormalities
Problems with the valve itself
In addition, we don't know exactly how TAVR patients fare many years after the procedure. Since it's only been approved since 2012, there's no data telling us what happens 10 or 15 years post-TAVR. Clinical studies followed patients for one or two years after they underwent TAVR, and although researchers found patients had similar or better outcomes in the short-term when compared to open-heart surgery, the long-term effects have not been studied yet. Plus, we know the new replacement valves can last between 10 and 15 years in most cases, but when it comes time to replace those, surgeons may not have a lot of experience removing them, which could pose a risk to patients.
Your doctor can help you determine whether TAVR could be right for you based on your unique medical history and personal health needs. It's important to weigh the pros and cons of TAVR even though this procedure offers effective symptom relief and better health for many people living with aortic stenosis. Every patient is unique, and there will be many things to consider when making this important decision.

Was this helpful?