SOCIAL VOICES

I Was Told I Was Too Young for TAVR. Here's Why I'm Glad I Pushed Back.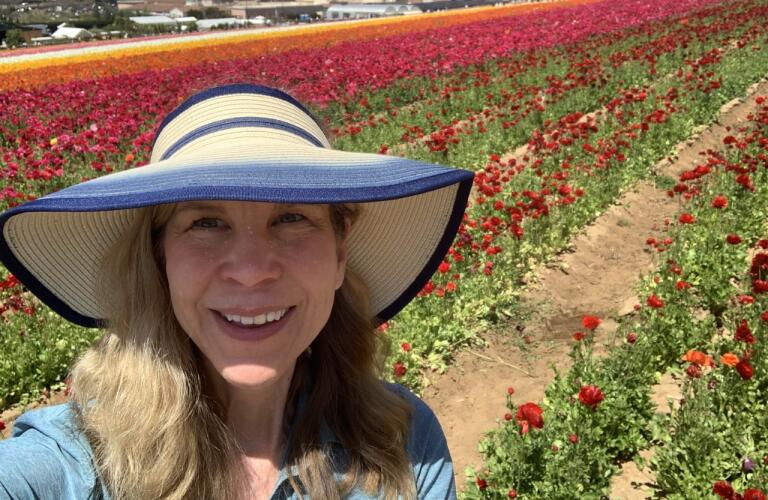 I was only 49 when I was diagnosed with severe aortic stenosis, a condition where the aortic valve doesn't open fully, restricting blood flow from the heart. It's also known as a heart valve failure. Most people with that diagnosis are older than 65, but high dose radiation to treat Hodgkin's lymphoma in my teens accelerated the development of the condition. I was told that I would need to have my aortic valve replaced, which at that time was typically performed through open-heart surgery and involved opening the chest and a long recovery. I'd later learn there was another, much less invasive option: transcatheter aortic valve replacement (TAVR).
However, at that time the Food and Drug Administration (FDA) approval for TAVR was limited to patients at a high risk of complications from open-heart surgery. Because of this, and because TAVR was newer, my first cardiologist told me I was too young for it. But I couldn't accept this without pushing back.
My experience from diagnosis of severe aortic stenosis to finding a heart team that offered me TAVR was not simple or straightforward. The first cardiologist I consulted told me about TAVR, a minimally invasive procedure where a catheter tube is inserted into the femoral artery through a small incision in the groin. The new heart valve is threaded through the catheter into the heart, precisely positioned over the diseased valve, and begins working immediately. However, he then let me know I wouldn't be eligible for the procedure because of my age.
When I first learned I had severe aortic stenosis and that the treatment involved replacing my heart valve, I felt stunned by the news. I was excited to hear about a possible treatment that didn't involve opening my chest, but frustrated to be told it wasn't an option for me. I dreaded the thought of open-heart surgery. With all of my previous health challenges, surgery felt like more than I could bear physically and emotionally: the invasiveness, the hospital stay and long recovery, the possibility of three months off work, and the actual risk of not surviving. To say I was scared would be an understatement.
The general cardiologist who diagnosed me told me that he did not perform valve replacement, and he would need to refer me to a specialist for treatment. He directed me to a large university hospital in Denver, an hour's drive from my home. If I had been treated locally, I would have received open-heart surgery and never been told that TAVR was available to me.
Luckily, I met with an experienced heart team that had been performing TAVR procedures for years, participating in the early clinical trials. I was evaluated by both a cardiac surgeon and an interventional cardiologist who worked together to determine the best treatment option for me. The heart team recommended TAVR because it turned out my history of radiation put me at high risk for open-heart surgery. Relief washed over me when I heard this news, and I felt as if I had won the lottery!
Today, TAVR is more widely available. Since August 16, 2019, TAVR has been FDA-approved for all patients with severe aortic stenosis, regardless of surgical risk or age. Still, even now, many patients are told that they are too young for TAVR. My doctor explained that for younger patients who are at low risk for open-heart surgery, the decision between surgery and TAVR is more complex. Patients younger than 65 are likely to outlive their TAVR valve; the tissue will deteriorate over time and need replacement.
He said that since TAVR is a newer treatment option, there aren't yet large clinical studies that can validate long term outcomes for younger patients who may need multiple valve replacements. A conservative approach would be to opt for open-heart surgery. For me, I trusted the experience of my heart team, their plan for my future replacement(s), and in continued medical advancements when that time comes.
Personally, I had a great experience with TAVR, was able to go back to work as a full-time teacher within two weeks, and my quality of life improved quickly and dramatically. I went from battling severe fatigue and feeling extremely short of breath just walking on a flat surface to breathing easily immediately after the procedure. Within a couple of weeks, I was walking a few miles and even talking while walking uphill with no shortness of breath!
My Aortic Stenosis Confession: Susan
I'm glad I had a second evaluation by a very experienced TAVR team, even though it involved traveling outside my local area. I felt comfortable that my heart team had a workable plan for my future valve replacements. My team determined that I am a good candidate for a second TAVR–what's called valve-in-valve TAVR–when I need another replacement. My doctor told me that even a third TAVR is possible in my case. I'm confident that by that time, excellent options will be available that we don't even know of now.
I'm a big proponent of shared decision-making when deciding on my medical treatment. I'm thankful my heart team carefully considered my individual situation rather than simply declaring, "You're too young for TAVR."
Was this helpful?