Finding the Right Doctor for TAVR
Was this helpful?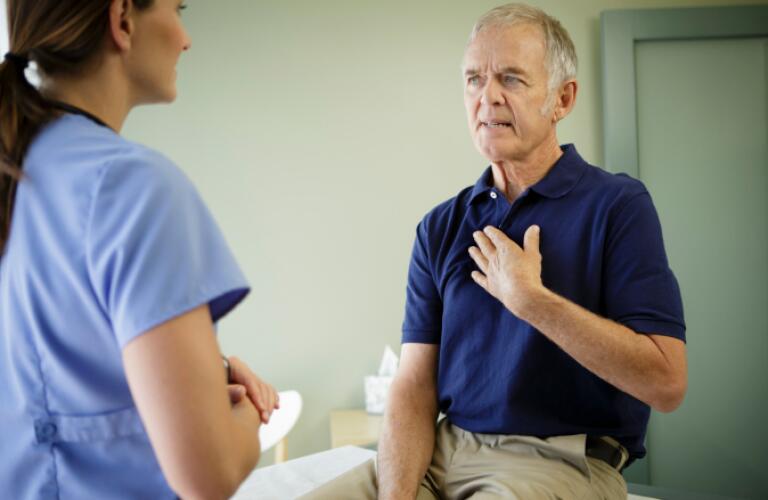 If you plan to have TAVR (transcatheter aortic valve replacement—also called transcatheter aortic valve implantation, or TAVI), you'll want a highly qualified doctor to perform the procedure. Doctors that perform TAVR include cardiac surgeons and interventional cardiologists. How do you find the best doctor who is right for you? Here are important factors to keep in mind.
Find a doctor who:
Is board certified and who specializes in TAVR
Has experience treating patients with your specific condition
Practices at a hospital known to have high-quality outcomes in valve surgery or cardiac surgery in general
Accepts your insurance, including Medicare
You are comfortable talking with and who fully answers your questions
Here are five steps to finding the best doctor to perform your TAVR.
Start by creating a list of potential doctors. Ask your family, friends, and other healthcare providers for recommendations. If you're starting without any referrals, or you're looking for more options, search on Healthgrades.com for doctors who perform TAVR.
Healthgrades.com shows patient satisfaction ratings, which give you insight into how your own experience might be with the doctor. Patients rate the doctor and the doctor's medical practice, and say if they would recommend the doctor to family and friends.
2. Research Credentials and Experience
Take time to research the doctors' credentials and experience. Look for a doctor who is board certified in his or her specialty and performs TAVR on a regular basis. The more experience a doctor has treating your condition or performing TAVR, the better prepared he or she is to anticipate and prevent complications. Look for cardiac or cardiothoracic surgeons who are board certified in thoracic (chest) surgery and interventional cardiologists who are board certified in interventional cardiology.
Also, confirm that the doctor is in good standing with state and federal agencies and that he or she has no history of malpractice claims or disciplinary actions.
You'll find all this information on Healthgrades.com.
3. Examine Hospital Performance
Cardiac procedures require a team of highly skilled and experienced healthcare professionals. For this reason, you should also consider the overall quality of cardiac care at the hospital where the doctor practices.
Find out where the doctors on your list can treat patients; then, research those hospitals on Healthgrades.com. Healthgrades evaluates hospitals on mortality and complication rates of patients while in the hospital for a range of common procedures, including valve surgery.
Ideally you should find a hospital in your area that performs better than expected (5-stars) for valve surgery. Then, find a doctor who can admit and treat patients at this hospital. Avoid hospitals with lower than expected (1-star) results.
If a particular hospital falls short in quality, determine if the doctor also treats patients at a different facility. Otherwise, find a doctor who treats patients at a hospital likely to offer you the best possible outcome.
As you narrow down your list of doctors, call each doctor's office and ask for a consult appointment to meet and interview the doctor.
Ask yourself if you are comfortable talking with the doctor.
Does he or she respect your opinions and answer your questions in a way you understand?
Here are some questions to ask the doctor:
Do you typically treat patients like me?
How many TAVRs have you performed?
What results do you usually see? Do you have outcomes data to share?
How frequently do you encounter complications from the procedure?
What do you do to avoid complications or correct them if they occur?
5. Determine Your Insurance Benefit
Your insurance coverage is a practical matter. Coverage for TAVR can vary. Check with your insurance provider well in advance of surgery to determine if they are covering some of the costs of the procedure and if you need preauthorization. To receive the most insurance benefits and pay the least out-of-pocket for your procedure, you need to choose a doctor that participates in your plan.
But keep in mind, just because a doctor participates in your insurance plan doesn't mean he or she is a high-quality doctor. You still need to consider the doctor's experience and expertise.
Was this helpful?