How Doctors Identify and Diagnose Anxiety Disorders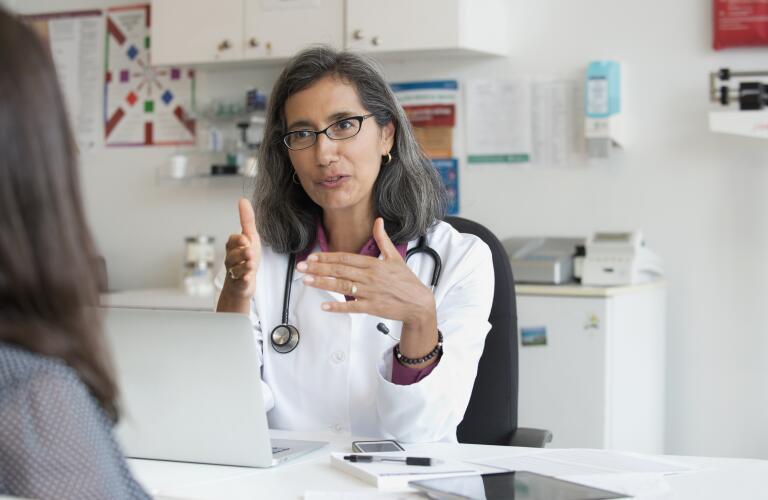 Some illnesses are simple to identify. Take strep throat, for example. All your doctor needs to make a diagnosis is a simple throat swab. Anxiety disorders, however, can be more complicated to diagnose.
A diagnosis is based on:
Your symptoms including your behaviors, thoughts and feelings

How your symptoms affect your life

When your symptoms occur

How long you've had symptoms

Whether your symptoms are caused by something else, like medication side effects
If you think you might have an anxiety disorder, see your doctor. Most people diagnosed with anxiety find that their symptoms improve with treatment.

Your doctor will ask you questions about your symptoms. You might be embarrassed by some of your thoughts or behaviors. Be honest with your doctor, even if it is difficult. This will help you get an accurate diagnosis. With time, it will become easier to talk about your symptoms and what you are thinking, feeling and doing (your behavior).
Different anxiety disorders have different symptoms. People with panic disorder, for example, have sudden attacks of terror and dread called panic attacks. People with social anxiety disorder fear being around other people. The type of anxiety disorder depends on the symptoms you experience.
Everyone feels worried from time to time. Worry is part of everyday life and, in the right circumstances, can be a powerful motivator. But an anxiety disorder causes excessive worry that interferes with your daily life. For example, people with social anxiety disorder may avoid work or school. People with panic disorder might stay away from situations that trigger their attacks.
Anxiety symptoms are not always caused by anxiety disorders. Sometimes they are caused by physical problems. Hormone-based illnesses, thyroid dysfunction, and arrhythmias are just a few examples. Medication side effects can also trigger anxiety.
Your doctor may check to see if another medical problem is triggering your symptoms. He or she may do lab tests or a physical exam. You can help by telling your doctor about any current and past medical conditions. Also be sure to mention all over-the-counter and prescription medicine and supplements/vitamins you take.
Your doctor also may look for other conditions that could affect your symptoms. Other mental disorders, such as depression, are common in people with anxiety. Some people with anxiety disorders may abuse drugs or alcohol. These conditions can worsen or mask anxiety symptoms.
Some people with anxiety do not seek help because they feel like things will never get better. But that's just not true. By receiving a proper diagnosis, you and your doctor can work together to alleviate your anxiety. There are many effective treatments for anxiety symptoms and anxiety disorders.
Was this helpful?