Who Needs Surgery for Ankylosing Spondylitis?
Was this helpful?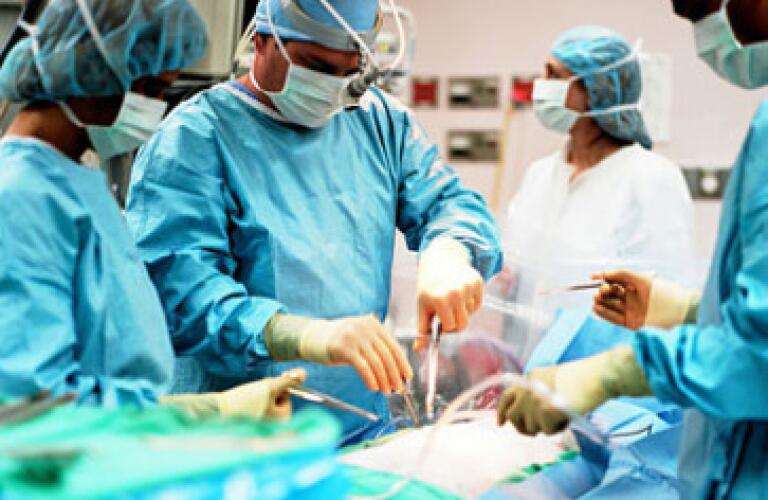 Ankylosing spondylitis (AS) is an arthritic condition that progresses over time. If you've been diagnosed with it, you may be wondering whether surgery is in your future. Not every patient with AS will need surgery, but it may be recommended in some cases.
AS can cause severe joint damage and make daily activities, such as walking, difficult to do. If you reach this stage, your health care provider may recommend total joint replacement surgery. Knee and hip joints are the most commonly replaced joints in people with AS. With total joint replacement surgery, your surgeon removes your damaged joint and replaces it with an artificial part.
Another surgery for people with AS is called osteotomy. This procedure is used to help straighten spines that have curved forward due to vertebrae fusing together. It involves surgically reshaping your bony spine, then realigning it to make it upright again. Metallic rods may be implanted in your spine to help it maintain its new position during healing. Osteotomy is not common. It's considered a risky procedure that only an experienced surgeon should perform.
Fortunately, there are nonsurgical treatments available today for AS. These include medications and nondrug therapies that can help you manage symptoms. Work with your health care provider to create a treatment plan that's most effective for you. Take care of yourself by keeping a healthy lifestyle that includes exercise and posture work. Over time, you can help control pain and inflammation and possibly even keep the need for surgery at bay.
Ankylosing spondylitis progresses differently in people. Some people may need surgery, while others require only nonsurgical treatments.

Joint replacement surgery is common for people with severe damage to hip and knee joints who have difficulty with walking or other daily activities

Osteotomy is a complex surgical procedure that is performed to help straighten spines that have curved forward due to vertebrae fusing together. Because of its risks, it should be done by an experienced surgeon.

Medications and nondrug therapies are effective for many people with ankylosing spondylitis.

Was this helpful?