Are You a Good Candidate for Coronary Angioplasty?
Medically Reviewed By William C. Lloyd III, MD, FACS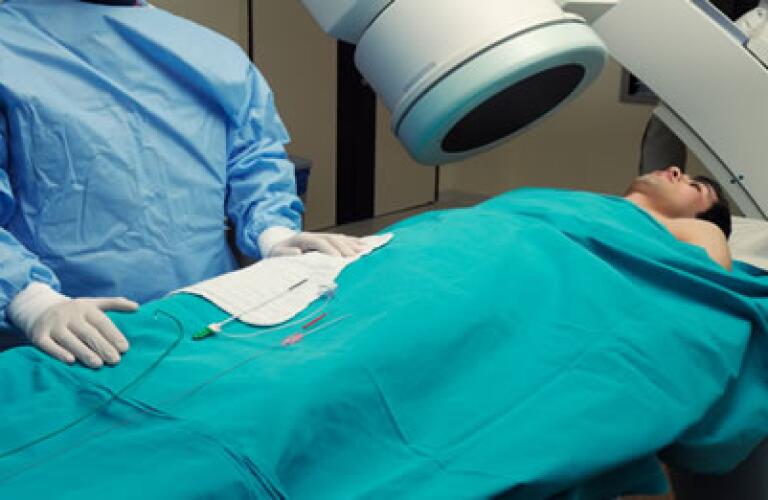 Coronary angioplasty is a minimally invasive procedure to restore normal blood flow to a blocked or narrowed artery that supplies blood to your heart. It's is a common treatment for coronary artery disease (CAD, and also known as heart disease) caused by atherosclerosis, commonly called hardening of the arteries.
Non-coronary angioplasty is for peripheral and other non-coronary arteries, such as the arteries that supply the kidneys.
You may be a good candidate for angioplasty if you have a significant narrowing or blockage of a coronary artery, or you have symptoms of CAD. Doctors often use angioplasty and related procedures to prevent a heart attack.
Your doctor may initially recommend medicine and lifestyle modifications to slow down atherosclerosis. Atherosclerosis is a buildup and hardening of fatty deposits (plaque) on artery walls. Medicines that slow or reverse atherosclerosis include drugs to improve cholesterol levels, lower blood pressure, or prevent blood clots. Lifestyle changes include eating a heart-healthy diet, exercising, and not smoking.
Ask your doctor about all of your treatment options and consider getting a second opinion before deciding on angioplasty.
Your doctor may recommend angioplasty if:
You have chest pain or shortness of breath due to CAD.

You have significant narrowing or blocking of only 1 or 2 coronary arteries. Your doctor may recommend heart bypass surgery (coronary artery bypass graft surgery) instead of angioplasty.

You have had a heart attack.

You are not feeling better despite medicines and lifestyle changes to reverse atherosclerosis.

You have a coronary bypass graft that has closed or narrowed.
You should not have angioplasty if:
You have mild to moderate narrowing of the arteries and no symptoms.
Your condition is responding well to medicine and lifestyle changes.
People with kidney disease or reduced kidney function may not be good candidates for angioplasty. During angioplasty, doctors inject a contrast dye into your bloodstream in order to see (by x-ray) where the blockages are and to guide treatment. Because the kidneys have to filter the dye out of your body, people with kidney problems have a greater risk of kidney-related complications from angioplasty.
A doctor usually performs angioplasty in a hospital. You will take medicine to help you relax during the procedure. You will also take medicine to prevent blood clots from forming in your arteries during and after the procedure.
The procedure takes 1 to 3 hours. You will most likely stay in the hospital overnight to make sure your blood pressure is stable and the catheter incision in your arm or groin is healing normally.
It is unlikely that you will feel pain, but it is common to have mild tenderness and bruising at the incision site.
You will need a ride home from the hospital, and will need to take it easy for a few days following angioplasty. Follow your doctor's instructions for eating, drinking, resting, and taking medications during your recovery.
Was this helpful?