A Healthy Sex Life After Angioplasty
Was this helpful?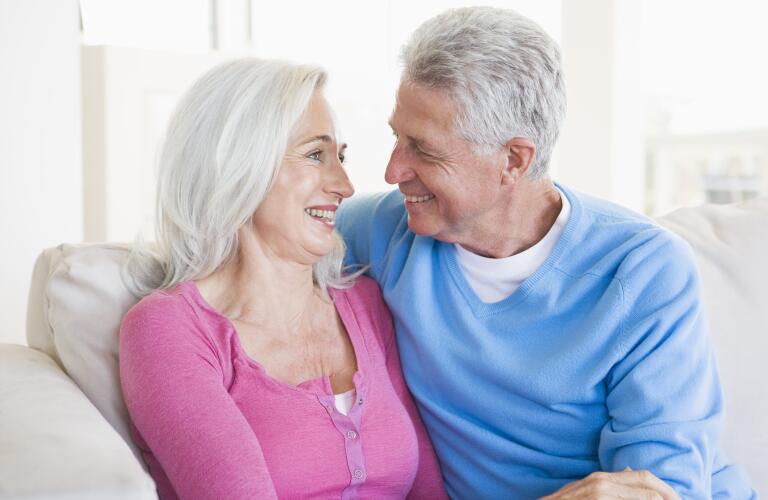 Can you have sex again once you've had angioplasty? That's a common worry for people living with coronary artery disease.
Think of sex as exercise. For most people, physical activity is part of a healthy lifestyle after angioplasty. As long as your heart is healthy enough, you should be able to enjoy the exercise of sex. It may be good for your relationship and your emotional health, too.
However, talk to your doctor about when you can resume having sex. You will likely need to restrict many activities for several days after your angioplasty. Most people can return to sexual activity when their doctor says it is safe to return to other normal activities.
In general, follow these guidelines about having sex with heart disease:
If you don't have chest pain or shortness of breath during moderate physical activity, sex is probably safe.

Cardiac rehabilitation and exercise after angioplasty may make problems during sex less likely. So, be sure to do this rehab if your doctor prescribes it.

Your doctor may order an exercise stress test to make sure your heart is healthy enough for sex.

If your heart disease is not stable, you may need to avoid sex until you get it under better control.

If you experience chest pain, dizziness, or shortness of breath during sex, stop the activity and let your doctor know. If your chest pain doesn't go right away with rest, take nitroglycerin if you have it. If the pain continues for more than five minutes, or if you have other symptoms like nausea or sweating, call 911.

It is important to know that heart attacks rarely occur during sex.
Loss of desire and sexual dysfunction are more common in people with heart disease than in those who don't have heart problems. This could be due to heart disease itself or your medications.
Here's what you need to know:
Some heart medications may interfere with sex. Ask your doctor if any of your medications might have sexual side effects.

Never stop taking a heart medication because you think it might interfere with sex. Your heart health is more important. Talk with your doctor and ask about options that don't affect your sex life.

Don't take any drugs or even herbal remedies to improve sexual function without checking with your doctor. Some drugs or herbal remedies may interfere with your heart medication.

If you are a man, don't take an erectile dysfunction drug if you're taking nitrates for chest pain. Check with your doctor first.

If you are a woman and have gone through menopause, it's probably safe to use an estrogen cream for vaginal dryness or painful intercourse. Still, check with your doctor first.
For some people, fear and anxiety after angioplasty can cause sexual problems. Anxiety and depression can lead to sexual dysfunction. Sexual dysfunction includes little or no desire for sex, reduced arousal—such as difficulty with erection—and problems with orgasm. Talking about your fears and anxiety is the best way to deal with them. It is especially important to talk with your sexual partner.
Keeping fears as well as your personal needs bottled up can strain your relationship, which in turn can make sexual problems worse. If you are struggling with the emotional side of your sex life, talk with your doctor and ask if counseling might help.
Was this helpful?