PHYSICIAN VOICES

What I Tell Parents About Treatment for Anaphylaxis

Was this helpful?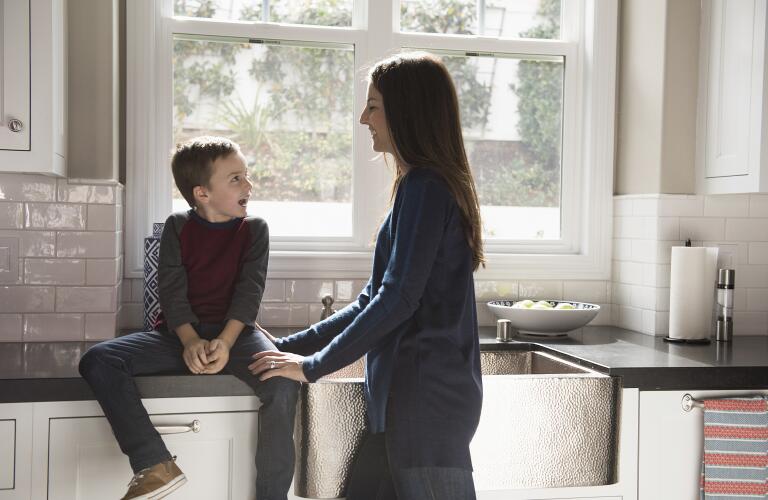 Often, parents find out their child has serious allergies only when he or she experiences anaphylaxis. Anaphylaxis is a serious, life-threatening allergic reaction. Symptoms can progress rapidly after exposure to an allergen (the thing that triggers the reaction) such as food, insect stings, and medications. Children with anaphylaxis commonly have swelling of the airway, trouble breathing, hives, itching, and vomiting. If not treated, anaphylaxis can cause low blood pressure, loss of consciousness, and even death. As an urgent care pediatrician, I am part of a team that may treat your child.
Once you arrive at the hospital, we'll immediately evaluate the situation and begin appropriate treatment. For children with symptoms of anaphylaxis, we will give epinephrine right away. Epinephrine is the single most important treatment for anaphylaxis. Fortunately, if epinephrine is given quickly, it can stop the progression of symptoms and save your child's life. Along with epinephrine, we may also treat with oxygen, nebulizer treatments, IV fluids, or other oral or IV medications. Rarely, your child may need help breathing or CPR. Although it may be scary, trust that the medical team is prepared to help.
Once improved, your son or daughter will need to be monitored carefully for several hours or longer in the emergency room or hospital. And treatment for anaphylaxis doesn't stop when you leave the hospital.
When you return home, watch your child carefully and know when to act or get further care. In some cases, symptoms may return hours or even a few days after treatment of anaphylaxis. You may even need to inject epinephrine again.
Give your child medications such as steroids and antihistamines. These are often given in the hospital and continued for several days. In addition, if your child has asthma, inhalers should be continued at home according to directions.
As soon as the child has recovered, I advise parents to educate themselves about their child's allergy. I tell them to get evaluated by an allergist, who will determine what your child is allergic to, form a treatment plan, and help prevent further episodes of anaphylaxis.
Keep a written allergy action plan with your child so it's clear what to do in an emergency. And provide a medical alert bracelet or necklace to your child to alert others of the risk. Additionally, learn to recognize and avoid triggers. This includes reading food labels, informing others of food allergies, talking to your doctor or pharmacist before giving medications, and reducing exposure to stinging insects.
I also teach parents what they need to know to prevent another allergy emergency. Preventing anaphylaxis is always better than treating it. Don't leave the hospital without asking your doctor any questions you may have about your child's treatment plan.
The number one thing I tell parents about treatment of anaphylaxis is: when in doubt, give epinephrine and seek immediate medical care. Call 911 or go to the nearest emergency department.

If your child has ANY symptoms after being exposed to something that has previously caused a serious allergic reaction or anaphylaxis, give epinephrine right away. This includes seemingly minor symptoms such as itching, a tickle in the throat, or a rash. Anaphylaxis can develop within minutes of these early symptoms.

Make sure you are completely comfortable using an epinephrine auto-injector, such as Twinject, EpiPen, or the new generic version of EpiPen. I show parents how to use it with a trainer device. It's important to practice using it before leaving the hospital so you're prepared for another emergency. And pick it up to refresh your memory every so often if you haven't used it in a while.

You will need several epinephrine injectors so that one is always available wherever your child is, including at home, friends' houses, child care, school, and organized activities. Anyone supervising your child needs to know when and how to use it. Teach your child as much as he or she can understand, as well.
Knowing your child is at risk for anaphylaxis can be stressful. However, if you are prepared, you can keep your child safe.

Was this helpful?